How to Choose a Premium WordPress Theme: 15 Tips for a Beginner
When you create a WordPress site, choosing the appropriate theme is critical to success. When you are new to WordPress, it may be difficult for you to choose a theme that meets the idea of your website and corresponds to its tasks.Therefore, we have compiled a list of 15 points to keep in mind when choosing a WordPress theme for a site.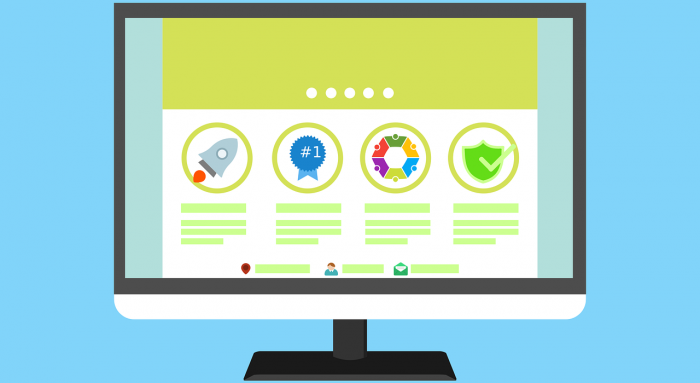 During the search, you may have to choose between free WordPress themes and premium WordPress themes – our expert comparison is given here. By the end of the reading, you should be able to understand what to look for, and what is better to avoid.
1. Preparation is Half of the Work
Before you go in search of aesthetically attractive WordPress themes, it's best first to determine your needs. First, answer these questions:
1. What kind of website do I want?
2. What is the purpose of my site?
3. Do I want a website with a blog?
4. Do I want my site to become popular over time?
5. What features are important to me?
2. Free or Premium WordPress Theme?
We hope you've already seen our guide how to choose a free theme: 15 tricks for a beginner. Today, let's talk about premium WordPress themes. One of the main reasons why many choose a premium WordPress theme is a guarantee of timely technical support. Often free WordPress themes are created as a hobby project on pure enthusiasm (after which developers cease to burn with the idea of the project and lose interest), so support and updates are not guaranteed to you.
On the other hand, when you choose a premium WordPress theme, you get access to support and regular updates, and often built-in plugins. Some theme developers even go beyond and offer video tutorials, demo content and free customization of the future website.
3. Aesthetic Design: the Simpler, the Better
Having a simple and neat premium WordPress theme, rather than visually overloaded, is accompanied by various advantages. First, it forces visitors to focus on what's important: the content. Moreover, the minimalist design encourages people to stay on your site longer, go over the link, make purchases, spend more.
It is ideal for those who are looking for style and functionality in one solution. With a minimalist premium WordPress theme design, you can easily attract an audience and increase profits in the short term. There is no need to spend a fortune on the development of a theme from scratch because you can purchase the finished product at a reasonable price and customize it for your business. You only need to choose one of the WordPress themes, upload your content and update it.
Simplicity makes people happier. Who would not want to have happy visitors?

"Simplicity is the most difficult thing to secure in this world; it is the last limit of experience and the last effort of genius."

George Sand
How to Choose a Premium WordPress Theme With Minimalist Design?
Minimalist style in graphic design is a dominant trend, attracting the attention of an increasing number of people. Minimalism is increasing in popularity as a protest to the informational flood of recent decades.
The main features of minimalism are the simplicity of forms, clarity, and accuracy of the composition. At the same time, attention is concentrated on the main subject, and all the unnecessary is cut off; such a design in a concise form transmits information to the consumer and does not load with redundant data.
WordPress theme with minimalist design does not contain unnecessary elements, is as clear and thought-out as possible, and its colors promote the correct perception of information. Using no more than three colors and their shades is customary for such design. Base colors are white, gray and black.
Font, like all elements of the site, should be as comprehensible as possible, accessible to visual perception, preferably without sans serifs. Most often, no more than 2-3 fonts are used. In some cases, the use of a single font is allowed.
The combination of minimalism and the creative idea is a rare skill. Often a mediocre design is presented as a minimalistic to avoid extra work. Although a minimalist design may seem simple for creation, it requires a lot of experience, practice and time.
Elements of design, which you need to pay attention to when choosing a theme:
A successful combination of colors;
Elegant typography;
Organic images.
Together, these elements create harmony and consistency that attract users. Such a theme is not just attractive, but it also helps to achieve your business goals.
Most WordPress premium themes come with a wide selection of colors and built-in tools for selecting fonts. You need to make sure that your WordPress theme uses the best typography out of the box.
The Main Principles of Minimalist Design:
1. Composition. In minimalism, the composition is of fundamental importance and should be maximally meaningful and understandable for visual perception. Minimalism is the art of expressing a complex theme with the help of a few simple forms and elements. The organization of space and color dominate over visual elements and typography.
2. Space. For minimalism, it is essential to be able to work with free space. It enhances the perception of information that is in its environment. Proper placement of free space helps in creating the rhythm, structure, and balance between visual elements, creates ergonomics, and does not distract attention with unnecessary design elements.
3. Functionality. Due to its accuracy and ease of transmitting the visual message, the minimalist design is functional and versatile in application.
4. Balance. The relationship between visual elements in minimalism is one of the criteria for successful design. Harmoniously built composition allows you to achieve a balance between the elements of the design of the website.
Confident use of techniques of minimalist style implies a high level of development of the project and a clear understanding of the fundamental principles of style and your business objectives. It is challenging to create a genius simplicity as it requires skill, experience, and talent.
Do not look at the main page only. Go deeper into the demo theme and explore the other sections. For example, if you are creating a portfolio, check to see if there is such functionality in the theme. Add reviews and see how they look in the demo version.
Make sure that there are a lot of page templates and layouts in the theme. Explore the main and internal pages, messages and sections of the blog to make sure that they are consistent in a single style.
4. Use a Premium WordPress Theme That Fits the Spirit of Your Business
Your theme should meet your expectations, the expectations of your visitors and, in general, reflect the direction of your business (justified by the idea). If you are a photographer, photos should be the most significant part of your website, and if you are a blogger, we recommend you look for a theme that presents your work in a favorable light.
You do not need to use a theme that is relevant to the theme. The main thing is that its functions correspond to the tasks that you set for yourself as the creator of the website. Besides, there is always the possibility of customizing the theme and even implementing a unique functionality on the website (but remember, these might have an extra cost).
5. Be Careful with Demo Pages
In most premium WordPress themes there is a link to demo content. Going through it, you can see how the pages look live. Carefully review the demo pages, make sure that you focus on the functionality of the theme, not on its contents.
Remember, demo pages are usually created with professional photos. Also, the content is organized in such a way that the theme looks attractive. For example, if the theme is more elegant using five images in the slider, the developer adds only five photos to the demo site. So if you download the theme and try to insert the sixth image, everything can change a lot, and you might not like the result.
6. Is the Theme Updated Regularly?
The importance of WordPress updates is that of improved security, fixed bugs, minor flaws, and the addition of new features appear. That is, to create a website using a WordPress theme, you need to make sure that it needs to be regularly maintained.
So even if you preferred the design of a particular theme, you should think twice before purchasing if the theme has not been updated for a year or more. It should be an alarm bell for you because it's unlikely that you will get responsive tech support. Moreover, the website itself may work slowly.
7. Ratings, Reviews, Comments
Although the number of active installations is an important indicator, ratings and reviews should be considered by you first of all when choosing a theme. Regardless of whether you are looking for a theme in WordPress catalog or browsing the popular marketplaces, you should find ratings and reviews sections that help you learn all about the quality of the theme. Use common sense, if you see a lot of bad reviews, maybe something is wrong, and you should take it as a warning.
People usually like to express their opinion about purchased products, so take time to analyze ratings before downloading the theme. The comments section is also useful as people often speak out about the product they use.
8. Fully Responsive for All Types of Devices
Several years ago, the adaptive design, which provides the correct display of the site from all types of devices and dynamically adjusting to the size of the browser window, was a curiosity. It was the very feature that the developers of the best products were proud of. However, today, when people increasingly download sites from smartphones and tablets, your WordPress theme must be adaptive and cross-browser friendly.
Although most new themes are created with a rubber design, download a demo of the theme, check the description and make sure that the item you are interested in works well on any screen resolutions. There can not be any compromises.
Moreover, for some time now an adaptive design is a requirement of Google search engine algorithms. It provides a better user experience, makes the site more friendly and, as a result, such sites rise in the ranking of search engines, which means that your readership increases, the conversion increases.
9. Choose a Simple Premium WordPress Theme
In the search process, you can find many premium WordPress themes, some of which are lightweight, and some are heavy, overloaded with functionality. It is strongly recommended that you use the lungs – they are loaded more quickly. The speed of loading pages affects the acquisition of desired positions in the search engines and improves the loyalty of users to your resource.
The premium WordPress theme market is highly competitive, and sometimes developers cannot resist the temptation to add additional functions like plug-ins to them. It is not a good idea since it is difficult to switch between WordPress themes. For example, if a premium WordPress theme uses a custom message type, then a different theme results in the disappearance of these custom message types from the admin menu.
10. Check the Quality of the Theme
It is not easy for a beginner to distinguish a well-coded theme from a catastrophe theme that will fall apart as soon as you make the first changes. But even if you do not know how clean code looks, you can use tools to test it.
First, it's easy! To check the performance of the ones that you liked the most, we recommend using GTmetrix, Pingdom. You just need to copy the URL of the theme demo page and paste it into the service check box. Tests give results on different indicators, many of them will be difficult to interpret the newcomer. So try to focus on the overall evaluation and the number of HTTPS requests that can tell you how good or bad the theme is.
Remember, these tests depend on other aspects, not necessarily related to the theme that you are testing, so do not rely entirely on the results of their testing. Consider them as an additional tool if you are having trouble choosing two or three similar themes.
If the premium WordPress theme is already installed, you can check the correctness of its code using the Theme Check plugin. Run the theme analysis, and the plugin will warn you about errors in the code, which may not be noticeable for beginners. Although all the results will require professional interpretation, do not worry about the details. Just run the tests and see how this theme behaves, how much it received red warnings. If the test shows dozens of critical errors, you should think twice about choosing this theme.
11. Matching the Theme with SEO Requirements
The theme is good if its code is good. Although some themes look simply amazing, it does not mean that they have an elegant code. If you want to use the WordPress theme to the maximum, it should be adapted for SEO. This means that the developers have customized the HTML code in such a way that it works for you in the SEO part. Sometimes the HTML code is built in such a way that when you index the theme in the search engines there are difficulties.
Read the description of each theme to see if it meets the SEO criteria. But blindly trust the description is not worth it. That's why we suggest manually checking the theme. One way to verify the code is to install MozBar – a free extension for Chrome that allows you to check the SEO indicators of a theme on the fly. The tool provides access to the analysis of the entire site and its links. Marketers can find the service extremely useful – it provides access to important information directly on the pages viewed.
12. Settings
It completely depends on the theme and its developer. Since the settings allow you to create a site according to your needs, without touching the code, it is important to find out what settings there are in the theme you like.
Do you want to customize the main page with a user-friendly editor? Add widgets? What functionality is needed to implement your ideas? Compare the proposed solutions, read the description of the theme, the demo version and choose the one that best suits your expectations. Often, in the documentation attached to the subject, all the configuration options are described, indicating all the options.
13. Compatibility Check
The real power of WordPress is in plugins. With their help, you can do almost everything possible. That's why it's so important to choose a WordPress theme that supports mandatory plug-ins such as W3 Total Cache and Yoast SEO, and, in addition, all the other WordPress plugins that you plan to use.
Before you start looking for a premium WordPress theme, find a few minutes to write down all the features that you need:
Do you need e-commerce support?
Which plugins do you need?
Do I need to translate a theme?
Many premium WordPress themes are equipped with built-in templates and support for popular e-commerce platforms, such as WooCommerce and Easy Digital Downloads.
If you have plugins with which you are accustomed to working or without which to implement the idea of your site does not work, it is important to check whether their theme supports them. Many developers will tell you that their themes work well with all plugins, but it's not. There will always be incompatible with your theme plugins. Find here the most reliable plugins that will bring great usefulness to your site.
Therefore, before confirming the purchase of the theme, make sure that it works well with important plug-ins for you. For example, your target audience is in France, and the theme you selected is in English, and its translation is not provided. You will need the support of the Polylang plugin, accordingly, it is important that the theme be compatible with it.
Do not hesitate to contact the developer for more information – at the same time check how well the technical support works.
14. Possibilities of Translation of a Theme
This point follows from the previous one. If you are creating a website that is not aimed at an English-speaking audience or you need a multilingual resource, the issue of translating the theme that you are going to install will be acute. In this case, it's important to check if your WordPress theme is ready for translation. This function is usually reflected in the description of the theme, but it is not superfluous to contact the developer to get the detailed information.
15. Access to Technical Support 24/7/365
It's great to have access to support through various communication channels (not just by mail) – there is always the possibility that you will come across issues that will put you in a dead end. In this case, it's great to rely on professional help. Most premium WordPress developers offer 24-hour free support.
Conclusion
As you understand, choosing a premium WordPress theme can be a stumbling block to the creation of a successful site. Sometimes it is more difficult than it seems at first glance. Especially if you want to do everything right from the very beginning. Yes, you can use and customize any subject to your requirements (using additional resources), but wrong choices can cause problems in the future.
Editing a theme can take several months, even if you know exactly what to do. For a beginner, this task seems impossible. Therefore, we recommend that you do not hurry and disagree on the theme only because it looks attractive on the demo page.
Sometimes the choice of a premium theme takes a few days, but if we want to launch your WordPress site correctly, it is very important that you install the best theme that you will use for years.
We hope you are one step closer to choosing the most suitable premium WordPress theme. To make it easier for you to search, we offer an overview of the best premium WordPress themes for small and medium-sized business and another selection of amazing themes for creative business.
Good luck searching!