20+ Must have WordPress Plugins for Every Website
In this article we will discover the must have plugins to make your WordPress as fast as also user-friendly, light, safe, secure and well ranked by the Search Engines.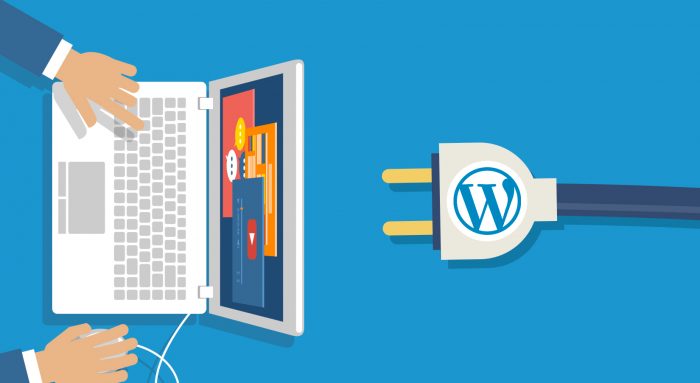 Got the blog ready and wondering on what plugins are essential directly for your platform? Well, you are not alone! Efficient in use toolkit will allow you to bring the blog to a new professional level.
You could install any of the 55 thousand plugins, however, the other side of such broad variety is the complexity of the choice. StylemixThemes has extensive experience in WordPress development and we have tested thousands of WordPress plugins and came up with the list of must have WordPress plugins based on inside research and industry best practices.
All of the above in turn dramatically improve behavioral factors and organic search traffic.
We cherish a variety of choice and provide alternative options, thus, everyone can find the correct tool.
Check out the major plugins below – an absolute must have! You'll get a helicopter view with the description and advice on how to use a plugin in line with best practices.
Main criteria, by which we choose must have WordPress plugins most ever is our own experience with extensions and other WordPress services and then such as but not limited to active installs, users' rating and so on.
There are plenty of handy plugins for WordPress which can solve virtually any task which means there are plugins for almost every function or feature you need for an aesthetically modern website.
Great news for WordPress lovers! Choose the ones you are comfortable with, spending an hour each day on constant reconfiguration, simply isn't worth it!
Speed Up Your Blog Magically
Time is money. If your blog is too slow the visitor will go looking for more user-friendly one. According to the latest American research – one second delay cause a 7% drop in conversion rate.
Google include loading speed as one of the ranking factors. Slow loading impact behavioral factors and has negative affect on your place on Search Engine Results Page (SERP). Read our ultimate WordPress SEO guide and learn how to appear on the first page of Google search results.
For reference
"Caching" is a temporary storage of information. Browsers constantly keep all content on your hard disk. That is why, when you come back to the website which was already opened, you don't need to load it again. You use what is already kept. Better to understand how caching plugins work, it is necessary to know that, as a rule, the websites use HTML code (of course, the CSS/JAVA files, but HTML is the main thing).
When someone sends a request for visit of your blog on WordPress HTML is created from PHP scripts located in files on your server. It takes time.
This process fastened thanks to the caching plugins: it creates and keeps HTML version of your blog and sends them to the browser at once. Another words it's not necessary to build each page every time you open the site.
W3 Total Cache and WP Super Cache are the most popular caching plugins. Both of these must have WordPress plugins will help significantly increase loading speed of your blog.
Work principle of these plugins is similar – both extensions create static HTML version of your site which is served to users. Therefore, load of the server decreases, no need to spend server resources for database requests and dynamic page generation.

As it is clear from the title, this plugin allows to create and serve the cached version of your website for your visitors. The important feature of this extension – it reduces a server load and, as a result, your blog becomes as fast as light even on shared hosting. Read our plugin W3 Total Cache configuration guide.
Primary benefit – 10 times increase in load speed according to the developer's statement. With a deep understanding of the WordPress basics and a bit of fine tweak W3 Total Cache will increase page speed tremendously!
Downside: multi-step, complicated settings.
Features:
Compatible with various hosting environments;
Multicaching (Database/Object/Browser);
CDN support;
Minify HTML/CSS/Java Script;
AMP, SSL support;
Advanced cache mode (DB cache, MemChache, etc) and settings.
Rating www.wordpress.org: 4,5.
Price: free, premium features and support.

It is a lazy-and-beginner-perfect alternative to W3 Total Cache – out of the box no customizing needed, straightforward! Will generate static HTML files and serve to visitors instead of using dynamic pages which increase server load. How to configure the WP Super Cache plugin, we told you in our complete guide to setting it up.
Primary benefit – ease at setup & setting with the same functionality compared to its opponent.
Downside: limited fine-tuning possibility.
Features:
Support for multiple caching types (Mod_Rewrite, PHP and Legacy);
CDN compatible
Gzip-compression for pages;
Mobile-friendly;
Clear cache cron job;
Export/Import the Plugin Settings.
Rating www.wordpress.org: 4,3.
Price: free.

Paired with the WooCommerce plugin, FONDY allows creating a full-fledged online store on your WordPress website.
This payment plugin
adds the ability for customers to pay for purchases on the site using bank cards, Internet banking, Apple Pay, Google Pay. With FONDY you can receive payments for goods, services, subscriptions, or even donations.
The main advantage of FONDY is its internationality — the service supports more than 100 currencies and many local payment methods for different countries.
Cons: the service requires registration, it can take about a day to confirm your account.
Features:
Acceptance of payments from customers online
Adaptive design of the payment form style on the site
Automatic tracking of orders status in the WooCommerce admin panel
Showing payment status and payment comments
Personal account with analytics and additional functions
Rating on www.wordpress.org: 5 stars.
Price: plugin and its installation are FREE. A small fee is charged as a percent of each incoming payment.

WP Rocket is a premium plugin including more caching functions, than the ones we already got you acquainted with, promoting speed and simplicity!
Primary benefit – fast professional support, quick setup, end-to-end complex solution of caching.
Downside: spending
Features:
E-commerce compatible;
Multisite compatibility;
LazyLoad Images;
postponed JS loading;
Page Cache;
CSS, JS, HTML integration;
Mobile Cache;
Export/Import Customizer Settings;
CDN compatible
How does it differ from the free version?
Cache preloading and Lazy images loading to ensure that images load only when a user can see it;
Rollback to a prior version if the update didn't seem comfy enough;
Google Fonts optimization;
DNS preliminary selection;
Postponed JS loading;
Image Resizer;
Customer Support 24/7/365.
Rating www.wordpress.org: 4.
Price: starting $39/1 year/1 website.
Which Plugin is Right for WordPress Caching?
Still not sure which one of the plugins above you'd prefer?
If you're looking for a free, easy to install yet an effective caching solution, WP Super Cache is one of the best options out there. We use it on our blog.
With its mountain of settings and options, W3 Total Cache is great if you crave total control over WordPress cache. If you're new to WordPress or caching plugins, however, this option may be a little too in-depth.
If you want things simple but effective, WP Rocket is a good option, as long as you don't mind spending some money on an advanced caching solution.
Secure Your WordPress Blog
Security – crucial, of utmost importance challenge online, and WordPress no exception. Something you can't afford to ignore!
Thus, it is recommended that you have taken measures and installed a plugin to keep your website protected against malware, DDoS attacks, viruses, and backdoors.
There is a tremendous amount of malicious bots which can attack your website anytime and destroy your entire work in no time.
Get the most positive experience from both must have WordPress plugins below and install any one of them since both plugins are included at the must-have list in decreasing the risk to be hacked and also ensuring the basic protection of the site!

Former Better WP Security straightforward to use and has a quick setup that makes a number of important security tweaks with a single click.
There are plenty of other security settings you can tweak to lock your blog down further – have your site scanned for malware threats each day. If an issue is found, an email is sent with the details. iThemes Security can detect and block numerous attacks to your files and database.
Primary benefit – harden WordPress by over 30 ways to secure and protect your site, flexible and easy setup for beginners.
Downside: possible incorrect operation of the site after deactivation of the plugin.
Features:
Firewall and Ban IP addresses and hosts;
Malware scanning;
Scans for changes to files;
Built in brute force protection;
404 error detection;
security log;
White list your own IP address;
Database backups;
Strong password generator;
Export or import settings in a few clicks;
Additional options (paid) – browsing history, two-factor authentication, malware detection framework, support.
Rating www.wordpress.org: 4,7.
Price: free of charge for the standard version.
Plugin features Firewall protection, malware scan, hacker prevention & safety, login security, live traffic monitoring and a sight more. The plugin is letting you monitor all your traffic in real-time including search engines crawlers, robots, humans, 404 errors, logins, logouts etc.
Rounded out by a suite of additional features, Wordfence is one of the most comprehensive WordPress security solutions available.
Primary benefit – direct in use and has an extensive set of features.
Downside: serious hosting load, can be false positive.
Features:
Multi-site compatible;
2 factor authentication;
Built in caching;
Blocks malicious networks;
Scans for file changes;
Malware scanning;
Blocks known attackers in real time;
Disk space monitoring;
IP blocking;
Rating www.wordpress.org: 4,8.
Price: free of charge for the standard version.
Premium version offering additional functions such as real-time firewall rule & malware signature updates via the Threat Defense Feed and also checking to see if your site or IP have been blacklisted for malicious activity. In case of security issue, it is very useful in & stopping brute force attacks permanently by using two factor authentication. One of the most secure methods of user authentication available and premium support as well.
Which Security Plugin for WordPress to Choose?
Finding a reliable security plugin sounds easy in practice, yet it can be a difficult task. After all, you're leaving your peace of mind and security in someone else's hands so it's important you take the time to test what's available and ensure it suits your site and skill level.
iThemes Security (formerly Better WP Security) is one of the top ranked WordPress security plugins. Has over 30 security features you can use and you can enable tons more if you upgrade to premium version.
It is a lot easier to move around this plugins' good code and simpler for beginners' settings.
In mean time Wordfence is slightly safer and premium version got money worth features which need tweaking on advanced user level.
Wordfence has over two million active installs and has many options to secure your site. Some of the most useful features become available if you upgrade also. It's a strong, efficient plugin at a sustainable price. You're protected from practically everything, with more protection being consistently added as the need rising.
By now, you should be set and your WordPress site is safe and secure. While this isn't absolutely everything you need to know about WordPress security (it would be difficult to add everything into one article!).
Optimize Blog Making it SEO-friendly
When you run a blog, understanding the importance of proper blogging could serve you a great deal.
Demonstrating your pals or boss that you're ranking first, you'd feel like a winning success.
However, many bloggers don't exploit the huge marketing potential of their blogs and there could be mighty downside for that also!
Top-ranking content requires time, effort, and money! Actually recent research by blogger.com shows that approximately 60% of the companies have blogs, 65% of those owners of blogs haven't even updated last year!
Providing new, actual content and carrying out the main optimization of the post in the blog, one can lead huge benefits for your business.
By following these simple SEO tips, you can encourage higher rankings by Google and other Search Engines, increased web traffic, and higher customer conversion rates!
SEO (Search Engine Optimization) – practice of increasing the quantity and quality of traffic to your website through organic search engine results.
What goes into SEO?
Optimization of the site.
User behavioral analysis.
Improvement of the existing positions on key inquiries in search engines.
Receiving top positions (TOP-10) by new search inquiries.
Attendance of the website and its future depends on SEO and popularity of the key advanced search words.
SEO duties (search optimization + site promotion):
Ranking algorithms analysis and tracking of search engines innovations.
Key search inquiries statistic analysis, Site Session tracking.
Semantic website drawing (search inquiries subject list).
Site internal optimization – site enhancement block of work (including material innerlinking).
Site quotations indexing increment works (external optimization).
Site user behavioral analysis and behavioral factor improvement.
Routine performance monitoring (traffic or key search inquiries positions) and work upon improvement of these indicators.
Introducing couple of most famous plugins where you have to involve the cool of correspondence quality tweaks such as being able to "noindex" pages which you don't want Google to index, setting canonical URLs and other aspects such as adding meta data.

Innermost splendid top-quality SEO plugin with more, than 5 million active installations. Created by Dutchman Joost de Valk, one of the world's strongest experts in the field of WordPress SEO.
No doubt, Yoast is an awesome plugin guiding you all the way to create better content and improve your ranking on search results making your website as SEO and user-friendly as possible. We hope our detailed guide to setting up Yoast SEO will help your site achieve amazing results.
The goal is to help the users, gain trust and sustain the rankings which Yoast call sustainable SEO. Dedicated solution with a maximum opportunity which allows it to take strong positions among beginners.
Primary benefit – Full range SEO solution coming with a massive spectrum of features including the ability to manage all SEO sensitive meta fields & indexing status of pages, posts and taxonomies, create XML Sitemap and add OpenGraph data. Tuning the engine of your site so you can focus on creating great content and don't get stuck on technical glitches.
Downside: incapability to close from indexing paginated category archives.
Pagination – the process of separating content into discrete page numberings at the top of or at the bottom of pages on site.
Features:
Title and meta description templating for better branding and consistent snippets in the search results.
Set canonical URLs to avoid duplicate content. Never have to worry about Google penalties again.
Advanced XML Sitemaps functionality
Content & SEO analysis: Various tools to write SEO-friendly texts.
Full control over site breadcrumbs: add a piece of code and you're good to go.
The snippet preview shows you how your post or page will look in the search results – even on mobile.
Integrated with Google Search Console: See how your site performs in the search engines and fix crawl errors.
Manage SEO roles: Give your colleagues access to specific sections of the Yoast SEO plugin.
Bulk editor: Make large-scale edits to your site.
[Premium] Need help? Yoast SEO Premium users get 1-year free access to our awesome support team.
[Premium] The Insights tool shows you what your text focuses on so you can keep your article in line with your keywords.
[Premium] Automatic internal linking suggestions: write your article and get automatic suggested posts to link to.
[Premium] Social previews to manage the way your page is shared on social networks like Facebook and Twitter.
[Premium] Redirect manager: It keeps your site healthy by easily redirecting errors from Google Search Console, deleted pages and changed URL
Rating www.wordpress.org: 4,9.
Price: Free, premium version available with additions – $89 (ex VAT) for 1 site – including 1 year free updates and support.

All in One SEO Pack is one of the longest-standing & being used worldwide quite for some while now plugin. This veteran is still going strong, frequently updated it has over 3 million active installs.
Use it to enhance your WordPress SEO. It's not as easy as Yoast, but works decently for beginners, and has advanced features and an API for developers.
Great thing about this plugin is that there is a feature manager that enables you to select which features you actually want to use. Well, outside of the general settings.
Maybe you won't need advanced settings, but you will need XML Sitemaps – just go in and activate what you need.
Primary benefit – feature manager enabling the selection of actually needed ones for use.
Downside: a bit complicated settings for a beginner.
Features:
Built-in feature manager.
Import and export settings functionality.
Advanced canonical URL support.
Built-in XML sitemap generator.
Support for SEO on Custom Post Types.
Social meta data can be added.
Add on-page meta data to your posts/pages.
Rating www.wordpress.org: 4,4.
Price: Free, with premium version available – $57 (Single site license, One site, Annual fee)
Which Plugin to Choose for WordPress SEO?
Yoast SEO is built by a team of great talents and, no doubt, all-around champion for WordPress professionals or beginners.
As it stated on the Yoast blog, the plugin team conscientiously follows all the SEO news and makes sure that the plugin is adapted to the SEO changes No need to make SEO changes all the time. That's the beauty of the WordPress plugin system: you can outsource your SEO to a team of pros free of charge.
Unbelievable WordPress Backup Plugins Compared
There is no count of people who forget to run a backup, update something and look on in denial as things fall apart.
Creating regular WordPress backups is the stress-resistant thing you can do for yourself. Backups give you peace of mind and can save you in catastrophic situations when your site gets hacked or you accidentally lock yourself out.
It's true that a lot of web hosting providers keep backups of your hart loving sites but our practice shows that to rely on these is impractical since you lose control over the backup copies of your website.
Ultimately, you need to take control of the backup process and the best way to do that is to install a purpose built plugin. It's also important to make sure that you are doing full backups, rather than just database backups – otherwise you won't be able to restore full website data.
There are several free and premium backup plugins for WordPress, and most of them are fairly easy to use. In this article, we will show you the three best backup plugins for WordPress on our side.

Allowing you to create a complete backup of your WordPress site and store it on the cloud or download to your computer.
The plugin is supporting scheduled, as well as on-demand backups. You can also choose which files and directories to backup. It can automatically upload your backups to Dropbox, Google Drive, S3, Rackspace, FTP, SFTP, email, and several other cloud storage services.
Primary benefit – complete backup solution.
Downside: messed user interface, saves only 2 last backup copies of the website.
Features:
Backup and restore all website files and database;
Backs up to more cloud options than any others (Dropbox, Google Drive, Amazon S3 (or compatible), UpdraftVault, Rackspace Cloud, FTP, DreamObjects, Openstack Swift, and email.
The paid version also backs up to Microsoft OneDrive, Microsoft Azure, Google Cloud Storage, Backblaze B2, SFTP, SCP, and WebDAV).
Allows you to set up automatic backup schedule
Is faster, using up fewer server resources
Premium version:
Highest-rating backup and restore plugin at wordpress.org (4.8 stars out of 5.0), and ranked in the top 30 (of over 50,000) WordPress plugins for popularity.
Multi-site (i.e. WPMU/WordPress Network) compatible.
Proven to backup sites of 100GB; file size only limited by Web host.
Backs up limitless non-WordPress files and external databases.
WP-CLI support
Rating www.wordpress.org: 4,8.
Price: free standard version and $70 UpdraftPremium Personal 2 licenses
All add-ons
1 year of support
1 year of free updates
1Gb of Vault storage

This extension allowing you to create complete WordPress backup for free and store it on a cloud service (Dropbox, Amazon S3, Rackspace, etc), FTP, email, or on your computer.
Backup is extremely easy and restoring a WordPress site from backup is also very simple.
The BackWPup Pro version comes with priority support, ability to store backups on Google Drive, Amazon Glacier and some other cool features.
Primary benefit – scheduled automatic backups
Downside: only database is copied on the free version, manual restore and migration processes.
Features:
Database Backup (needs mysqli)
WordPress XML Export
Generate a file with installed plugins
Optimize Database
Check and repair Database
File backup
Backups in zip, tar, tar.gz, tar.bz2 format (needs gz, bz2, ZipArchive)
Store backup to directory, FTP server (needs ftp), Dropbox (needs curl), S3 services (needs PHP 5.3.3, needs curl), Microsoft Azure (Blob) (needs PHP 5.3.2, curl), RackSpaceCloud (needs PHP 5.3.2, curl), SugarSync (needs curl)
PRO: Store backup to Amazon Glacier (needs PHP 5.3.3, curl), Google Drive (needs PHP 5.3.3, curl)
Rating www.wordpress.org: 4,4.
Price: free and paid version available – Standard $69.00 Includes VAT
Domains:1
Updates:365 Days
Premium Support:365 Days
Renewal:365 Days / $39.00

Stop worrying about data loss as well as downtime, hacking and Jetpack also can enhance your website security by preventing brute force attacks. Available in free, but only premium version includes backup options for your WordPress website.
Primary benefit –one of the most reliable WordPress backup solutions.
Downside: quite high cost, the most affordable plan allowing to store backup copies in a cloud service not longer than 30 days from date of the backup.
Features:
Paid – Daily or real-time backups of your entire site
Brute force attack protection, spam filtering, and downtime monitoring
Secure logins with optional two-factor authentication
Paid – Malware scanning, code scanning, and automated threat resolution
Paid – Automated spam filtering
Rating www.wordpress.org: 4,1.
Price: premium version – from $39/year or $3.5/month.
Which WordPress Backup Plugin to Choose?
Each WordPress backup plugin has its pros and cons. We used all three of them without complaints.
Support which isn't working as desirably remains the only shortcoming of UpdraftPlus and BackWPup plugins.
The genuine backup solution which includes a sufficient set of functions (both file and data backup), in the free version, is UpdraftPlus!
Take Jetpack on the hand when price isn't dominant factor. It supports more cloud services for storage and complete real time online automatic backup.
How to Track and Fix 404-errors
Frequently WordPress users approach the issue of their WordPress site showing a 404 error for posts that exist. WordPress comes with support for user-friendly friendly URL structure and when you change URL structure the entire links might flip and will give a bad user experience.
Redirect – redirection of the user from one page to another.
Types of redirects
301-redirect – permanent redirection – when one page moves to other address permanently.
302, 303, 307 redirects – temporary redirection.

Redirection is the most popular redirect manager for WordPress. This plugin simplifying the process, by tracking 404 errors on your website, you can check the log and with few clicks set a redirection as needed.
Primary benefit – effective tool to track 404 errors and manage redirects.
Downside: Nothing serious
Features:
Track and log 404 Errors;
Conditional Redirect: Redirections based on URL, referrer, browser and
automatic redirects due to URL change;
Import and export to Apache / Nginx rewrite rules file;
Copy redirects between sites using JSON API
Import and export logs to CSV
20 language version support.
Use WP CLI to automate import and export
Rating www.wordpress.org: 4,2.
Price: Free.

SEO Redirection is a WordPress plugin to manage 301, 302, 307 redirects where you are easily building and managing redirects on your site. This plugin especially good & useful if you want to migrate from an old website, or changing the directory or URL structure of your WordPress website.,
Primary benefit – all types of redirects management.
Downside: lack of support.
Features:
Manually add 301, 302, and 307 redirect
Automatically add a 301 redirection when a post's URL changes
Redirect posts and pages that published, draft or deleted from its edit page directly.
Supports wild card redirection.
WPML Support (WordPress Multi-language integration)
Import/Export feature
Update all links when you move your site or change the domain name.
Redirect folders and all its content.
Full logs for all redirected URLs
Apache .htaccess is not required, works entirely inside WordPress
Redirection statistics
Rating www.wordpress.org: 4,2.
Price: free and paid version available – $29.00 Regular License 1 site.

Redirects control are available in premium version of the Yoast SEO plugin.
Primary benefit – speedy professional support with premium subscription.
Downside: key features are available for free in other plugins.
Features:
Redirect manager: It keeps your site healthy by easily fixing 404 errors and tracking errors from Google Search Console, deleted pages and changed URLs;
Rating www.wordpress.org: 4,9.
Price: premium version $89/1site.
The Best Redirect WordPress Plugin, if you'd like?
Redirection WordPress plugin is one of the best plugin out there to track 404 errors and manage all types of redirects in few clicks.
How to Use Analytics to Track Activity on Your Website
There are a lot of analytics must have WordPress plugins, but we advise to use external tools for analytics because they offer much deeper data.
No doubt, when something could be measured – could be managed. That is exactly why it is so useful to get website analytics data directly on WordPress Dashboard to have at glance view on website audience.
Sure, you can always use Google Analytics for tracking, on the other hand, you greatly simplify life and obtain all traffic data without using third-party external resources.
Google Analytics is a sharp tool which might throw beginners off the track a little. High potential and width of functionality cause nothing more than a mess, at times, especially for newcomers and you don't know where to begin. Here's where a simple and clear tool of the analytics come in.

So, unsurprisingly, Jetpack by WordPress.com is one of the most popular plugins on the market! Jetpack analytics gives you the ability to quickly see how many visits your site gets, what posts and pages are most popular and where your visitors are coming from without leaving WordPress dashboard!
Primary benefit –quick access to basic website analytics data.
Downside: Ads in the dashboard
Site stats and analytics
Automated social media posting and scheduling
Unlimited and high-speed image and video content delivery network
Lazy image loading for a faster mobile experience
Rating www.wordpress.org: 4,1.
Price: WordPress.com analytics is free of charge, version – backup and other additional options.

With over 16 million downloads, MonsterInsights is the most popular Google Analytics plugin for WordPress. It's trusted by over 1 million businesses worldwide including Bloomberg, PlayStation, Coca-Cola and more.
Primary benefit – Easily setup Google Analytics on your site without touching any code – point-and-click that's your kick!
Downside: advanced features (e-commerce tracking, adverts, authors/producers) are available in the premium version.
Features:
Real-Time Stats – See real-time stats inside your Google Analytics dashboard.
E-commerce Tracking – Add Google Analytics tracking for WooCommerce and Easy Digital Downloads store.
Ads Tracking – Track your Google Adsense ads with Google Analytics.
Link Tracking – Track your outbound link clicks with Google Analytics.
Events Tracking – Track custom button and banner clicks with Google Analytics.
Custom Dimensions Tracking – Enable Google analytics custom dimensions tracking for WordPress.
Author Tracking – See who's the most popular author with Author tracking.
Popular Post Tracking – See which blog post and section is the most popular.
Custom Post Type Tracking – Track the performance of your custom post types.
Referral Tracking – See how visitors are finding your website to better focus your marketing efforts.
Performance Tracking – Control the performance rate and sample rate for your Google Analytics report.
Enhanced Link Attribution – Get better analytics with enhanced link attribution.
Google Analytics Tools – Helpful tools for Google analytics.
Pro – Universal Tracking – Get better insights with Google Analytics' universal tracking.
Pro – Google Analytics Dashboard – See the stats that matter from right inside your WordPress dashboard.
Pro – File Download Tracking – Enable file download stats with just a click
Pro – Demographics Report
Pro – Engagement Tracking
Pro – RSS Feed Tracking
Pro – 1 Year of Support & Updates
Rating www.wordpress.org: 3,9.
Price: free & premium versions available $ 39 / year.
Which WordPress Analytics Plugin to Choose?
It depends entirely on which analytics platform you want to go with.
MonsterInsights – easy, yet convincing and powerful. Surprisingly amazing piece of plugin, does precisely what expected and even more. Professional!
JetPack a bit simpler in use and extra premium features could be at much use.
Encourage Social Sharing
Most readers share their content through social networking, only search engines are ahead on site traffic and it gives us serious marketing opportunities which are ridiculous to ignore.
Naked truth is the fact that massively ambitious events occur when you starting to receive more shares on the content, such as:
Traffic increase
Email list boost
Bloggers sigh-up rise
Invitations
Earning more backlinks which again, leads to more traffic
Add social sharing buttons and you'll make it far easier for passing on ideas, impressions & offer insights on your content. Plugins and tools to add social sharing buttons with ease are available in a variety of choice. Let's take a glance at couple of the best of them:

Adds an advanced set of social media sharing buttons to your WordPress site, such as: Google +1, Facebook, WhatsApp, Viber, Twitter, Reddit, LinkedIn and Pinterest. It is very simple to add and hide social buttons through convenient panel which adds onto a blog edit page in administrator's panel.
Primary benefit – Total Share counts is displayed near buttons (count of number button being pressed).
Downside: limited set of options.
This social sharing Plugin is fully customizable. You can decide where to position those buttons:
Features:
10 button design options
URL shortening
Stunning Animations
Mobile friendly
Repost counter
Upgrade to Pro for customizing the colors
Rating www.wordpress.org: 4,3.
Price: free

Excellent solution in last updates of which are additional templates and styles, a/b testing feature, e-mail share post, much more improved in operation itself and the renewed dashboard menuYou get access to a wide range of placement options and visual designs for starters. You can manually place social share buttons, set share counts to be displayed after a number of your choosing along with plenty of other features.
Primary benefit – not slowing your website down, no unnecessary options.
Downside: lack of support, rare updates.
Features:
Support for 45+ social networks & bookmarking sites (including WhatsApp, Telegram, Viber and more).
40+ built-in templates.
Mobile optimized display.
Social buttons a/b testing feature.
Built-in email subscription option (currently supports MailChimp and a few other popular providers).
Rating www.wordpress.org: 4,3.
Price: free.
Which WordPress Social Networking Plugin to Choose?
If you simply want to add sharing buttons the name speaks for itself – Simple Social Buttons, but making it more interesting from the user-friendly point of view and marketing of most go with Easy Social Share Buttons.
Social Network Comment System
One of the most used system of the commenting – Facebook Comments, which is mainly because Facebook is the most popular social network. With 968 million daily active users you can be assured that people who visit your blog will not only have the account in Facebook, but will be also registered onto it.

This one will greatly work with Facebook and allow your visitors comment on your website and also useful to improve your traffic from Facebook. It is important part as well, that's why most of websites use it.
Primary benefit – easy to use, you just need to create Facebook App ID and use it on your website.
Downside: premium support and of animation effects are only in paid version available.
Features:
User friendly and easy to use
Tested with other popular plugins
Ability to set the box Title,Title text color, font-size, font family and position
Select where to display it
Set the width,ordering and number to display,language.
PRO VERSION:
Ability to set the color scheme, background color, and position
39 awesome animation effects
Premium Support
Rating www.wordpress.org: 4,5.
Price: available in free & premium version from $10.

Is one of the most popular commenting systems on the Internet. Disqus is being trusted by the millions of users to attract and interest audience but most ever to turn the blog into money.
Primary benefit – quick setup and real-time, automatic commenting system.
Downside: paid ad shutdown or ad disable fee
Features:
Automatic anti-spam filter powered by Akismet;
Automated pre-moderation controls to flag comments based on links, user reputation;
Moderate directly in the discussion, via email, or moderation panel.
Email notifications for newly posted comments, replies
Moderation Panel that lets you search, filter, sort, and manage your comments
Self-moderation tools like user blocking, comment flagging
Rating www.wordpress.org: 3.0.
Price: free.
Which WordPress Commenting System Plugin to Decide on?
It all depends on which of the numerous social networks are you focused on. If you don't want to burst your head in decision taking the trouble and want only one plugin the Disqus Comment System is for you!
Wrapping up
We have listed must have WordPress plugins which could be useful each in its own way. You have to really sit down and brainstorm on which features you really need and compare on what do you want it to do for you. To make your site user friendly and money maker. Which ones will attract loyal audience and increase the traffic of you blog? If you are ready to go on those subjects it will be much easier to decide! And most of all choose the plugins you are comfy with!
We hope this handlist has helped you to choose the best for your WordPress website and you found the post informative about each plugin!