10 Best Premium WordPress Themes in 2020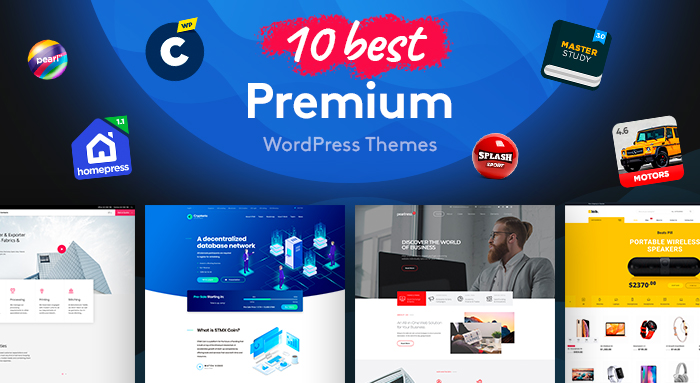 If you are just starting out with using WordPress to construct your personal or professional website, you are likely to have a few questions about all the different types of themes available and what they can do for you.
Themes are a collection of different files and features that can be used to control how your website looks as well as how it functions. Depending on the nature of the site you are looking to build, you will find some great themes out there that can provide you with the very best tools for the job.
Here we will cover some things that you will probably want to know before choosing to purchase and install a premium WordPress theme.
What is the difference between a premium WordPress theme and a free one?
Premium WordPress themes are ones that are available for purchase, and free ones, as the name suggests, can be installed and used without the need for any kind of payment.
Aside from this, the key differences between the two are likely to be seen in the overall quality of the theme, the type of services available, and the number of features and widgets on offer.
While it may seem counterintuitive for businesses to offer users free products, the benefits are doing so for them include testing new designs, building their reputation, and reaching more customers who they can then encourage to update to a related premium-level theme at a later date.
What are the key advantages of premium WordPress themes?
Alongside limited features, free themes generally have reduced support options, less scope of customization, and come with no warranties. So, not only could your website end of looking quite similar to others of the same type, but if something goes wrong, you will be left trying to sort it out by yourself.
On the other hand, the free themes do allow you to get a feel for the types of functions and tools available. You can explore how they work and what can be done with them before deciding whether or not to go on and purchase a premium-level theme.
Should I buy a WordPress premium theme?
Whether or not you decide to purchase a premium theme will likely depend on what you are looking to do with your website. Free themes with their more basic functionality are suitable for personal blogs where you are not looking to do all that much with the site and websites where it doesn't matter if they look similar to others.
Premium themes are excellent for those who are looking to develop a successful commercial business, who want their website to look individual or are keen to tailor it to match their brand image, and for people who are just starting out with WordPress but are looking to be using more advanced features and require a little more support with that.
Where can I buy WordPress premium themes?
If you are looking to purchase a theme, you are obviously going to want to make sure that you do so from a trustworthy provider. You will also want to ensure that what you are getting is worth the price you are paying for it.
There are several reputable websites where you can browse the different available themes. A few popular choices are ThemeFuse, ThemeForest, and Creative Market. Just take care that you do a little homework on both the theme and its developer, checking profiles, and user reviews before parting with any money.
How much are premium WordPress themes?
The obvious appeal of a premium WordPress theme is that making use of one is significantly cheaper than hiring a web designer to construct your site for you. Doing this would likely set you back at least $2000, whereas you can purchase a theme that allows you to do pretty much everything you would get from a professional service from between $30 – $100.
Is it a one-time payment or a yearly subscription?
While premium WordPress themes are technically a one-time purchase, meaning that any theme you buy will be yours to use as you like, some developers offer different pricing structures that can provide various benefits.
Such subscriptions often include services such as ongoing support and access to bug fixes and updates that could turn out to be quite a good investment. Just make sure to check what's included before you do sign up for anything.
Now that we've covered some of the most frequently asked questions about premium WordPress themes let's take a look at some of the best ones StylemixThemes currently available for purchase.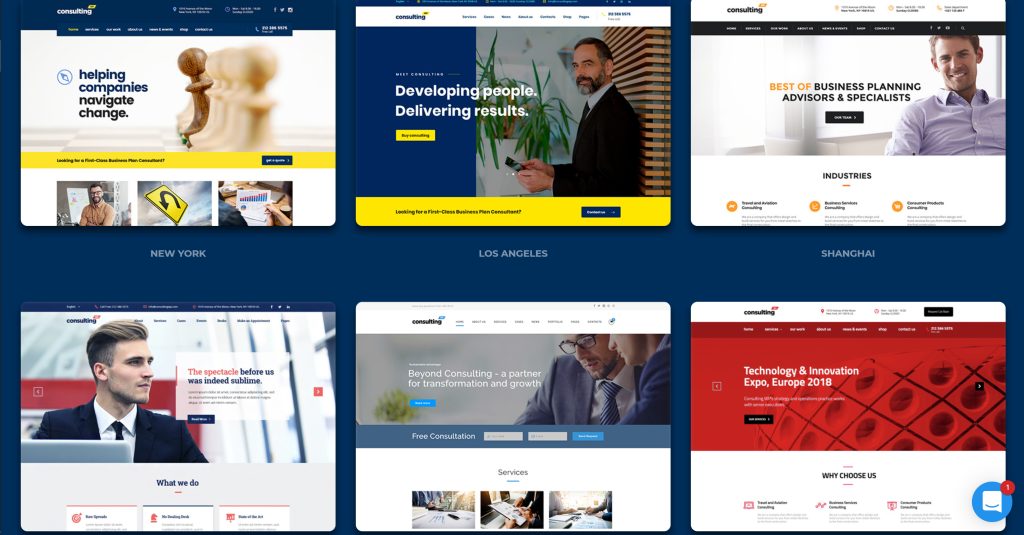 Trusted by some of the most successful consultants around the globe, Consulting is a powerful theme that can be used to effortlessly create a professional-looking website.
Useful features include a visual composer for a user-friendly drag and drop website building experience, Google Map integration that allows you to add locations on the site, and an appointment plugin that allows your customers to book services directly through the website.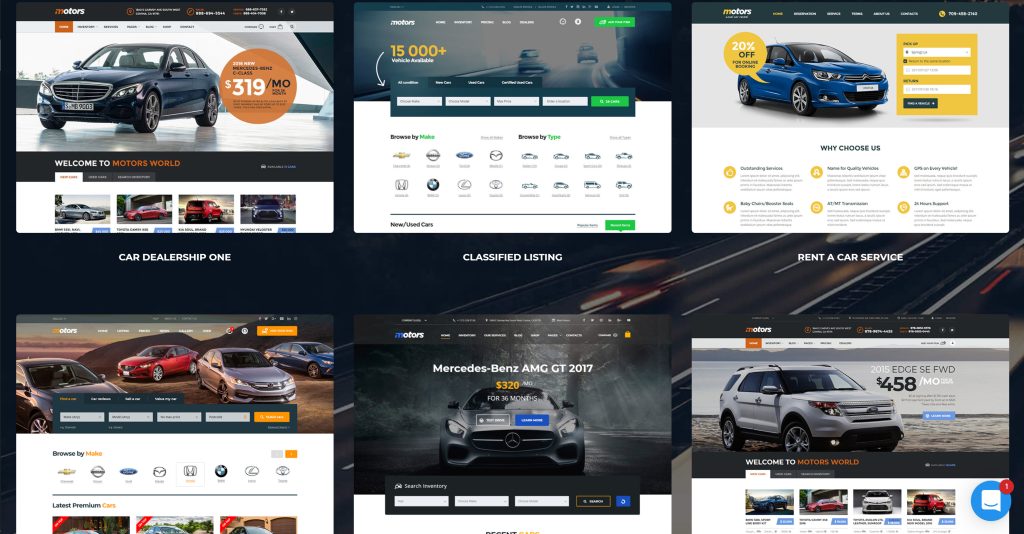 Motors, as the name suggests, has been explicitly designed with the car industry in mind. You can easily create a sleek and stylish website that offers everything from cars for sale to vehicle repair services.
The theme has all the necessary tools for producing effective custom listings with advanced search options, which make it extremely simple for users to navigate. Moreover, listing comparison options, WooCommerce support, and even a finance calculator means that your customers will be able to do everything they need to in just one place.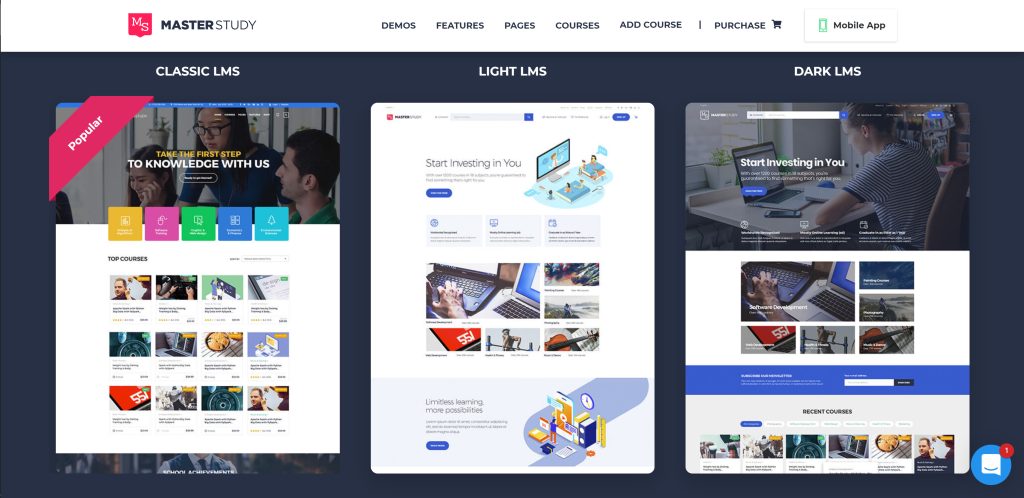 An excellent resource for developing a comprehensive learning management system, Masterstudy contains end-to-end tools for creating courses and delivering classes to clients online.
In addition to this, support is provided with constructing online quizzes to test learners, managing online payments, and uploading videos and powerpoints direct to the website for comprehensive user experience.

Homepress is a real estate-focused themed that can be used to create a great-looking property listings website or marketplace with advanced search options as well as saved searches and email alerts.
Other handy features and tools included as part of the package make it a breeze for your customers to add their own properties at the frontend while ensuring that you still have plenty of control at the back.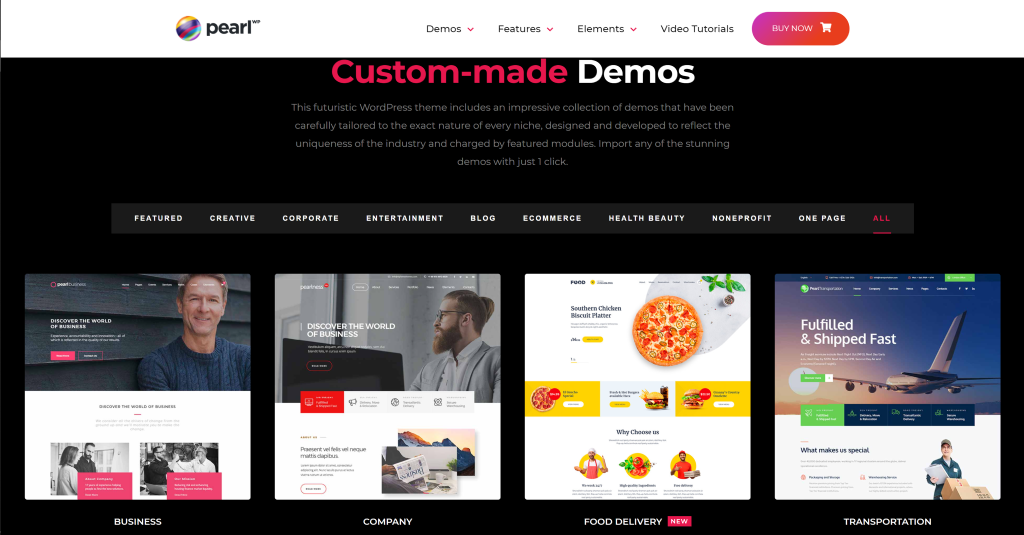 Pearl is a multiniche business and corporate theme that is suitable for use by business owners, entrepreneurs, freelancers, and agencies alike. The theme includes an impressive array of demos that have been specifically tailored to work well with different types of companies.
It offers a user-friendly experience that is fast and fully responsive, plus it is SEO optimized to help your customers find you. Furthermore, a number of premium-level plugins are included for increased functionality.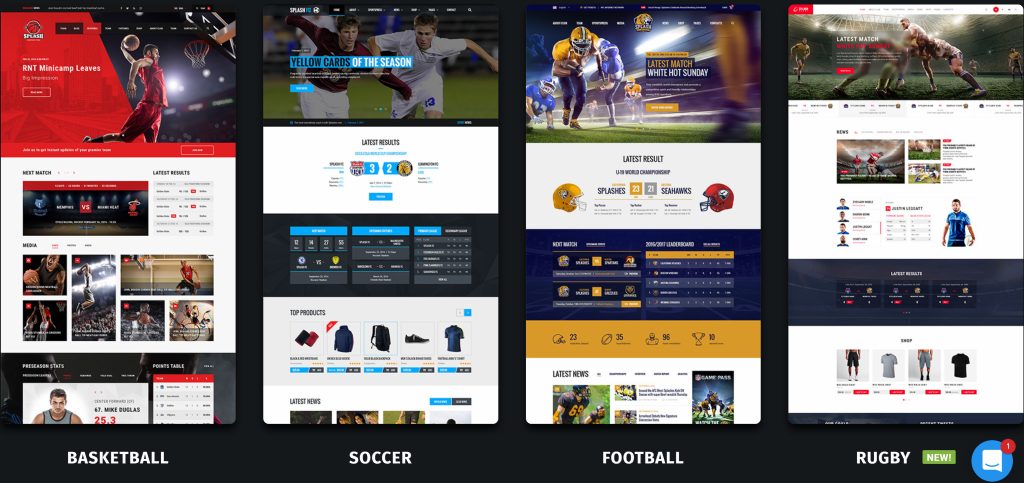 Aimed at sports teams, Splash has been created to help with the development of a website for organizing your game news, images, media, schedule, reports, as well as player profiles.
Moreover, the site is fully responsive, and the powerful customization options allow you to format pages that look great even when viewed on phones, tablets, and other mobile devices.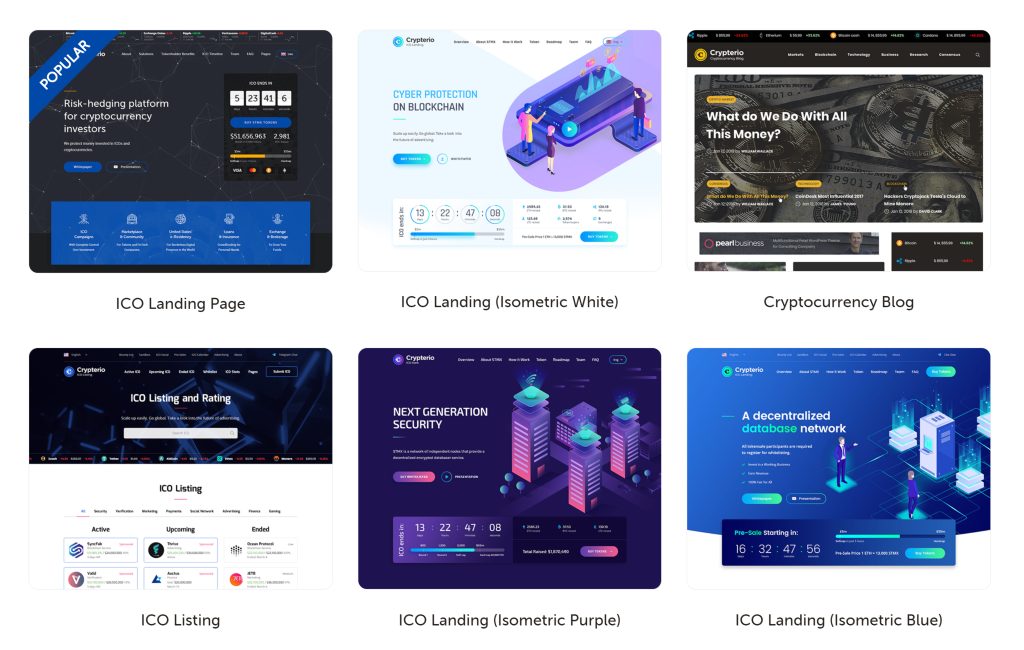 Crypterio is an impressive modern theme for helping you to manage your crypto business. It's good for a multitude of crypto-consulting projects, including ICO Agencies, Bitcoin Traders, and private-practice ICO Advisors.
It includes ICO whitelist pre-sign up, full theme localization, real-time exchange rates, and virtual coin widgets, among other things. Additionally, the range of customization options means that your website can look exactly how you want it to.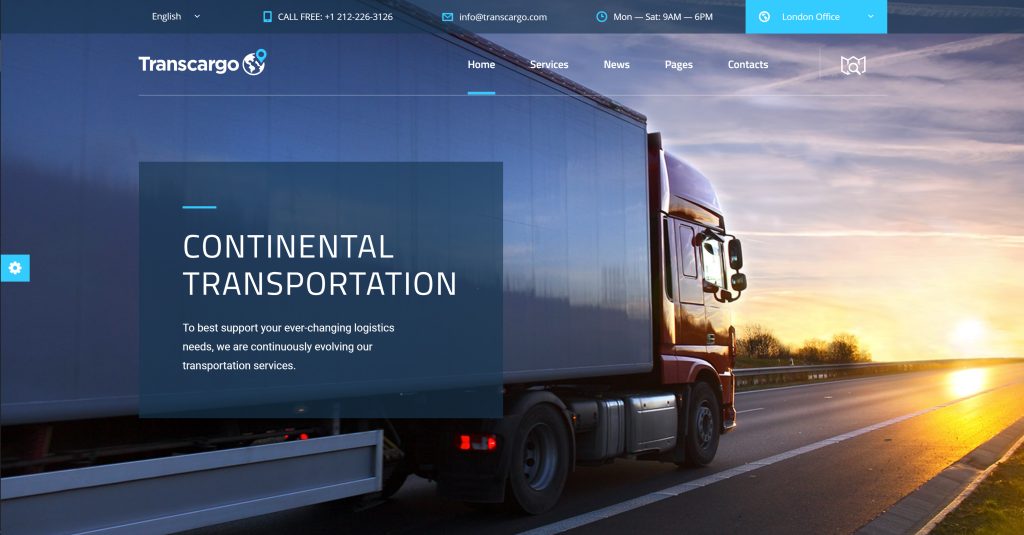 Innovatively designed for logistics and transportation businesses, Transcargo can be used to build a modern and professional-looking website to help your reach more potential customers.
Alongside including an intuitive visual composer, theme options also consist of a choice of listing templates, the ability to set multiple location support with Google Maps, and cross-browser compatibility.


Allowing you to personalize beautifully-designed website templates to suit your multi-vendor marketplace, eLab helps you turn your electronics store into a fully-functional eCommerce shop.
Customers can quickly and easily find what they are looking for using the autocomplete search and quick view tools. What's more, the customizable shop page means that you can display the available products and information in eye-catching ways.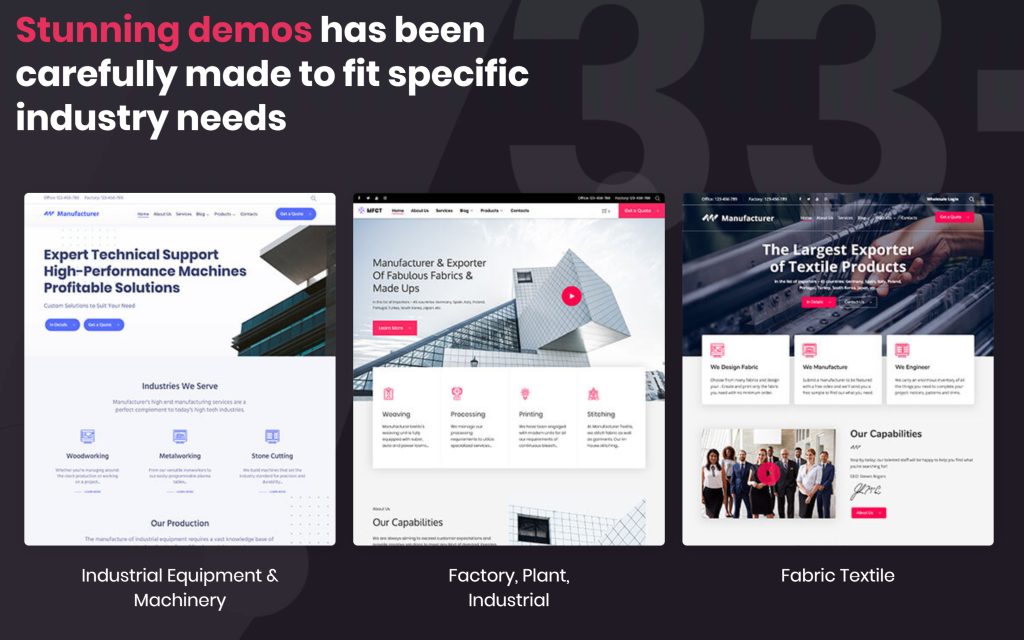 Manufacturer is the perfect theme for creating a number of different industrial-type websites for factories, suppliers, and other types of trading companies. The themes included demos have been carefully devised to fit specific industry needs.
Elementor integration gives you access to the world's leading page builder alongside more than 50 widgets, more than 40 pre-built templates, and more than 150-page customization blocks for feature-rich user experience.