How to Prepare Your Blog for the Holiday Season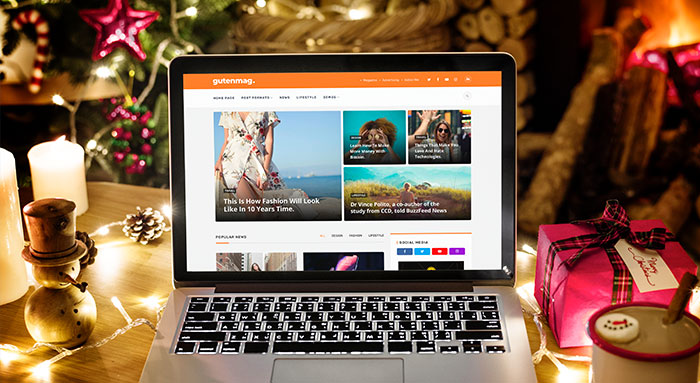 The holiday season is great in so many different ways. It's a time of reflection, a time of coming together for family members, but also a great season for business owners to boost their yearly revenue. Everyone knows that the best sales happening around the holidays, which is why many people will be saving up specifically for the holiday season.
As the Christmas season is approaching, we thought it would be appropriate to put together an article that shows you what you can do in terms of preparing your blog for the holiday season.
Sure, flat out discounts on your best offers works just fine. But, what about putting those special offers in front of people who aren't necessarily your most regular followers? Further, are there any additional methods that you can use to encourage your users to invest in your offers?
Blogging is a job, treat it like one
Many bloggers start out on their career path mostly as a hobby. Some see it as a short-term journey to financial success, and others find it more of reflective experience. In the end, those who stick with blogging through the thorns and muddy waters will eventually realize it's a job just like anything else.
So, what does that mean? For one, if you're trying to build a brand through your blog, it helps that you focus on trying to plan out every single little thing about your growth and features. If you're planning to write an eBook, you have to ask yourself, "Is this something my readers are going to find valuable?".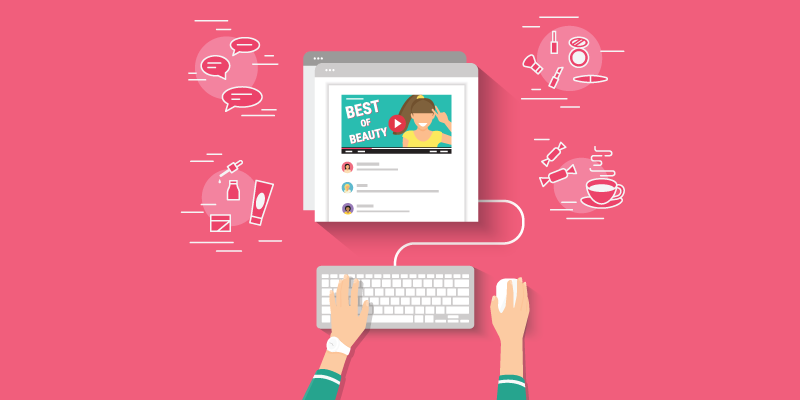 The same goes for producing content that might be completely off track from what you usually do. And, specific to the holiday season, you don't want to jeopardize your opportunity for extra earnings by doing experimental offers.
If you plan ahead of time, there are plenty of great things you can accomplish. Specifically, you can plan out the kind of offers that you know your audience is going to love. So, let's begin by examining some of those ways in which you can take a look back on your most popular content.
#1: Run a content audit of all your posts
This method is particularly great if you have never done it before. It doesn't matter if you have 10, 50, or 100 published blog posts. Understanding your most popular content will help you tailor better seasonal offers because you will know what content people consume the most on your blog. So, how to go about doing a content audit?
One of the cheapest and most effective ways to do this would be through Google Analytics or any other analytics program that you're using.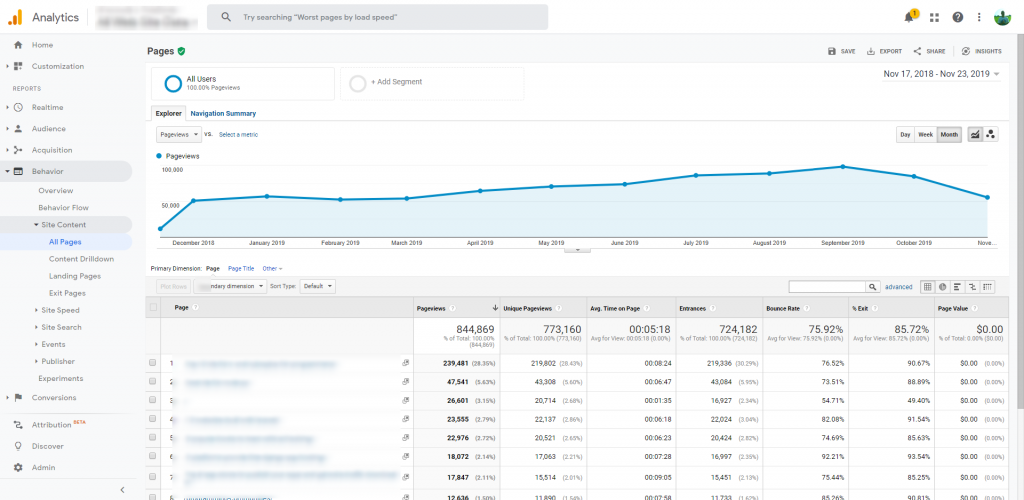 In this example shown above, I have filtered out Google Analytics to show me the most popular blog content for the last year. Some of the listed pages might be "worthless" like your Homepage or About Us page, but a lot of the other pages will show you exactly the type of content people are after on your blog.
And you can do many things with this:
Include special offers inside your most popular blog posts.
Create an eBook or a specific Guide on the particular topic that's most trending on your site.
Produce new and engaging content that supplements your existing popular posts.
You can do all this and so much more. In the end, it all comes down to your understanding of your audience and the type of content that gets the most views on your site.
Furthermore, you can use this audit technique to freshen up your most popular posts, too. This includes adding new images, new information, links, and other interactive media.
#2: Have you done any holiday campaigns in the past?
The importance of this point is that it will greatly help you understand the upcoming tools we're about to showcase in this article. Let's say you're a food blogger (could be anything), and your passion is to write recipes around foods from remote areas of the world.
Well, how would you go about monetizing this concept? Out of the top of my head, I can come up with several ways you could monetize this:
Create a live web-series (invite only!) that showcases you visiting different countries and learning about new foods.
Write an eBook that includes all your published and non-published recipes on your blog. Then, charge a nominal amount for access to this eBook. If it's successful, you could even turn it into a print book.
Open a merchandise store to sell T-Shirts, Sweaters, and other clothing that represents the kind of style you're trying to achieve. Many bloggers have found success with this approach!
Offer a one-time-only (seasonal, at least) offer for people to get access to you in real-time. This could be in-person (if you have the confidence) or over a webinar application like Zoom.
All of these methods can be tailored specifically to meet the needs of your given niche. The most important thing is the way in which you're giving back to your most loyal readers.
In most cases, people are more than happy to support creators who're going out of their own way to deliver great content and resources.
#3: Make sure your email list is fresh and buzzing.
It goes without saying that you're going to need to find a way to reach out to your audience. This is besides organic traffic and regular readership. And, the most reliable way to do this would be through email marketing. There are a ton of great email marketing services out there, so make sure that you're using one and actively encouraging your site visitors to become subscribers.
Once you have your holiday season offer figured out and set in stone, it will take only a single email to reach a large proportion of your regular reader base. Speaking of which, you should generally start running offers 2-3 weeks prior to the actual holidays. This gives people a chance to look over their options and decide for themselves what they wish to treat themselves with.
WordPress makes it that much easier
WordPress is the ultimate jack of all trades. You can do blogging, run an online business, you can turn your site into a community, and all other kinds of crazy stuff. It's simply the perfect content management platform for every occasion. As such, for this post, we are going to focus on WordPress as our blogging platform of choice.
Since you already have the small details available to you of producing a holiday season offer, le'ts take a look at some of the tools and plugins to further enhance your selling capability.
If you would like to learn how to create an eCommerce site with WordPress, we have written a guide here which utilizes the WooCommerce plugin. Further, we have published a separate article to highlight WooCommerce plugins for increasing your sales!
#1: Gift Voucher

One of the things that this plugin does exponentially well is that it solves two problems at once. First of all, you can create a specific voucher that you send only your existing customers. This ensures that they can get a great deal just by being a part of your community.
The second case is that your existing users would purchase a gift voucher for their friends and loves ones. The plugin lets you do both fairly effortlessly. And it comes fully integrated with the support for the WooCommerce plugin.
Once you get to the gritty parts, you can start designing your own vouchers can that even be printed out on a piece of paper! Further, you can mark specific products or services as "giftable", so you will always have the option to track how many people are using their gift vouchers.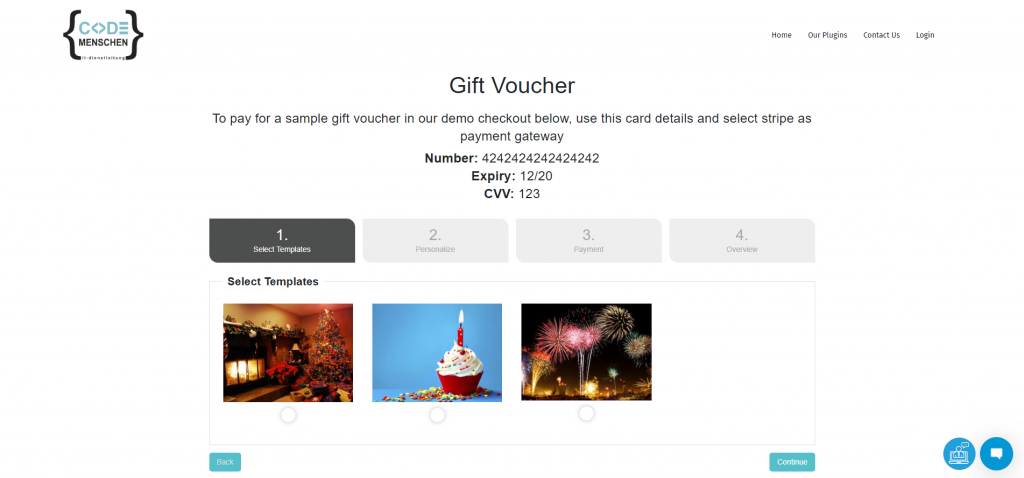 Let's say some did receive a gift voucher from their friend. All they would have to do is visit the specified website address on the voucher and a new "receive your gift" page would open up. On this page, you can configure the exact type of gifts users can get. And, you can implement numerous payment gateways to support any vouchers that act as discount codes.
It's an interesting approach to running a holiday season special, but you might just find it enjoyable and highly rewarding.
#2: eBook Store


I can't stress enough how popular eBooks can get on very specific subjects. Although it may seem like there are millions of them out there, believe me, that 99% of them are written by ghostwriters. For people who are "hoping" to make a quick buck off of their idea.
However, you're a legitimate blogger looking to get some extra sales over the holiday season. Well, the eBook Store plugin is going to alleviate a lot of the headaches for you to get your eBook sales up and running in no time.
The plugin works by creating a separate page category for each of your eBooks, where you can specify prices (including seasonal) and also add custom design style if you so desire.
Best of all, this plugin works flawlessly with your favorite payment gateways. Whether it's PayPal or Stripe — setting things up to receive money takes a fraction of a few minutes.
#3: Push Notifications (Insite)
I'm sure you've heard at least a little bit about push notifications and how they work. If not, the basic rundown is that whenever a user visits your website — a notification appears either at the top of the bottom part of the page. This notification can include any critical information you wish to announce, or indeed, a link to your special offer.
What I love about push notifications is that they're clear and straight to the point. An example plugin of this would be Hello Bar. Unlike hardcoded notifications that require people to subscribe, Hello Bar will always show your set notification despite the user's subscription status.


You have the choice to create and customize a special message that can be displayed virtually anywhere on your site. As an example, if you have an eCommerce store — you can use Hello Bar to create a notification letting users know you have a sale running.
Customization options include settings like:
How many times you show the same notification to the same users.
In which area of your site you wish to display the notification: top, bottom, right, etc.
Show the notification only when the user is trying to leave the site. (Exit-Intent Technology)
Best of all, Hello Bar includes features that let you create segments for when to display a specific notification. In their own words,
"Targeting: Send the right message to the right customer at the exact right time using our 200+ targeting parameters. Set your pop-up to only show to visitors from certain sources, optimize the time at which it appears, schedule special occasion campaigns in advance, and more."
Once you get a hang of it, you'll see how easy it is to target a specific audience type of your blog to specific offers that you have available.
#4: Consider Live Chat solutions
It's no secret that technology like chatbots and talking robots have taken the marketing trends world by a storm. A chatbot is simply an automated widget that answers the most common user's questions without needing the presence of a live person.
This can work great for large companies, but I do believe that smaller bloggers should focus on trying to be as present as possible.


The LiveChat WordPress plugin makes it really simple for you to connect with your customers who still need some answers. Not only does the plugin saves discussion history, but it also notifies you through email or phone whenever there is a new support question.
This can be invaluable in terms of generating more sales as you're able to be present with each customer as if they were shopping in a real store. Customer satisfaction has been linked together with live chat solutions for years, and it costs nothing for you to activate a service like this on your own site.
Personally, I would recommend compiling together an extensive FAQ section about the type of offers you are running during any holiday season. Afterward, if people still haven't found an answer, they can contact you or someone from your support team directly.
Money is great, but happy customers are invaluable
The entire digital marketing landscape is littered with traps and mines that will succumb to you without even realizing it. Some call it the "fast way" or the "easy way". Personally, if you're going to be serious about your blogging career — invest in thinking about a long-term strategy.
Treat each customer as your first. Understand their needs and their responses to what you are giving out. The holiday season is a wonderful time to connect with your most loyal supporters and hear them out.
I've seen it countless times that successful bloggers end up creating meetups, events, and retreats together just to celebrate their like-mindedness for a particular subject.
Closing words
Anything to do with sales is never an easy subject to depict. And in the case of this article, I feel like the overall approach has been quite straightforward.
Try to focus on the best thing you have to offer, and then use supportive tools and plugins to put those offers in front of the eyes of your readers. It's hard to become rich/wealthy just by imagining it. Sometimes, hard work is the only way.
So, with that said, I hope you will find at least one or two interesting snippets to take away from this article. Should you have questions or would like to have some clarification — the comment section is always open. Leave your feedback and suggestions there.