Top 10 WordPress Booking Plugins to Streamline Your Business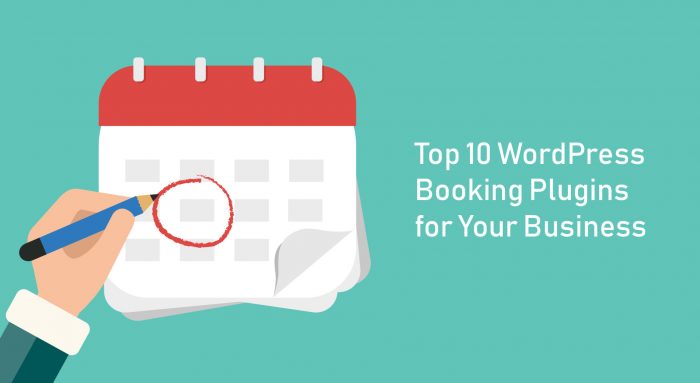 Does your business offer any kind of a service where a customer must make an appointment with you? If so, then your business website is going to need a bookings system.
These days, a lot of alternative platforms have sprung up to try and solve this dilemma amongst small business owners. E.g. You have Airbnb for home bookings or Booking.com for hotel bookings.
Likewise, there are many "external" platforms that provide a reservation system for your business. But, there's a catch. And that catch is third-party fees.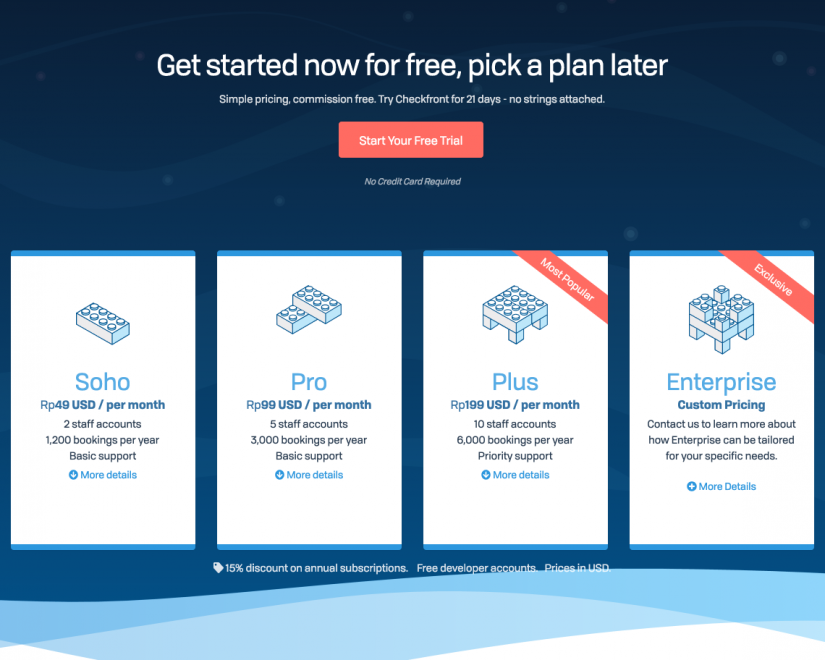 If you are using a paid service to manage your digital bookings, you're going to have to shell out quite a bit of money in fees. And for no real reason. Because if you host the bookings system yourself, you get to keep 100% of the profits.
And WordPress as a platform offers great diversity in this area. You can find plugins for managing restaurant bookings, hotel reservations, appointments, travel arrangements, and general bookings for service-based businesses.
This is going to be the premise of our post today. We'll dive deep inside the WordPress ecosystem to uncover the most promising bookings plugins.
With these plugins, you can automate the entire process of attracting digital clients. And most of the time, you only have to set everything up once and you can forget about it.
Who needs to add a Booking plugin to their WordPress site?
If your business has anything to do with services, then you more than likely do need to use a Booking plugin.
I think a good example to use would be therapists. If you're someone who works as a therapist, a coach, or a psychologist — you can benefit greatly from using a bookings and/or appointments plugin.

Here are a few other examples of business types that can benefit from digital bookings:
Wellness. Whether you are in charge of a SPA Salon or a Yoga Studio — managing your bookings online can provide a new influx of clients. People love to look up their nearest available wellness centers, and if they can make a booking online, then that's even better.
Digital services. Do you provide digital services like marketing, content creation, management, assistance, and more? Keep things organizing by adding booking forms to your site. Never lose track of an invoice since most plugins keep track of all finances.
Travel. Most travel-based businesses offer packages and other service-like offers. You can use specific plugins to create unique forms for each travel experience that you provide. This way, you don't have to go back and forth with the client on things that you can explain in the individual forms.
Hospitality; Hotels, B&B, Apartments, etc. Run a Hotel? Operate a Bed & Breakfast? Yeah, you can benefit from a bookings plugin enormously!
Dining. Restaurants and bakeries can add appointment forms to their website to manage registrations and new orders.
Hopefully, these examples give you a thorough perspective.
What are the must-have features for a WordPress Booking solution?
So, what about individual features that you should look out for? All in all, in this roundup, we aren't taking any shortcuts. As a result, most of the recommended plugins come equipped with world-class features and tools.
But, if we had to say it, here's a list of features that you'll need more than anything:
First and foremost, you'll want a way to display your booking forms. Ideally, a calendar that can be placed on your homepage.
Optionally, you might want to have a way to collect payments directly. So, something like PayPal or Stripe would work best.
A membership portal where your clients can log-in and manage their appointment and/or booking.
Email-based notifications, both upon registration but also whenever the booking date is approaching closer.
A mobile-friendly interface is a must-have. You want to make sure your booking forms look great on all devices.
This would be your ideal starting place. But, of course, different plugins offer different functionality.
And this roundup will showcase that perfectly. Keep reading as we narrow down your search for the best bookings plugin down to just 10 choices.

BookIt is an up and coming WordPress Calendar plugin for managing appointments and bookings. It is built using Vue.js — one of the most popular JavaScript frameworks on the market.
The plugin is embracing the slow change happening in the WordPress ecosystem, where more of the WordPress Core is using JavaScript. The benefits of this include faster performance and much higher security.
But, technicalities aside — BookIt has a lot to offer. The Calendar's User Interface is pleasant to work with and makes it seamless to add new bookings or cross out specific dates. You can schedule appointments, and as such, you can add appointment forms anywhere on your site.
We're going to keep focusing on making BookIt the best bookings plugin on the market, so your feedback is both welcomed and highly appreciated at the same time.

Very few plugins can get past the 100,000 users mark. And when a plugin does get that far, it's usually a solid indication that you're getting something worth your while. Events Manager is a well-known plugin for managing even registrations in an in-depth manner.
Based on a framework system, the plugin implements four different core features. Those features are Event Management, Bookings, Locations, and Calendars. And all four features work together with one another to create a streamlined events-management experience.
So, for example, you can use Events Manager to create new pages for your next meetup or another similar event.
Then, you can enable "paid registration" to collect payments by using the Bookings module. And finally, you can highlight the event location using in-built maps widget. But also highlight the event start date within the calendar.
It works pretty much out of the box. And what's more, you can apply to your multisite installation, as well as BuddyPress if you're using it.
Plugin Features:
You can manage all bookings using a dashboard panel. E.g. You can approve and reject submissions. And you can export data for use in other software.
Portfolio structure so users can preview different events from multiple locations.
Apply custom event restrictions and enforce them as checkboxes. E.g. Attendees have to wear a specific type of clothing.
Compatible with popular SEO plugins to ensure content is indexed by search engines.
Shortcodes which can be used to insert events inside pages and posts.

Bookly has a little over 20,000 users, so definitely a plugin that's in high demand! The plugin works as a scheduling platform. So, users can create new bookings for your services, and you can manage those bookings from your admin dashboard.
The plugin doesn't just manage bookings though. You can create actual service pages, manage clients, and streamline the entire onboarding process. Anyone working in an industry like Wellness or Photography can use Bookly to quickly acquire new clients.
No coding experience required to set up Bookly. We did our best to make it as easy and quick as possible to install and start using Bookly free scheduling software on your WordPress website. And with our Bookly Pro add-on and other add-ons, you will bring online scheduling experience for you and your customers to the next level.
You should note that the free version of Bookly is quite limited. In fact, if you use the free version, you won't be able to process online payments, use external add-ons, and will have to deal with certain limitations. E.g. You can only create a specific number of services.
That said, anyone serious about their digital business will want to invest in a premium plugin anyway. You want the best that money can buy so that you can focus on your business.
Plugin Features:
All clients can be managed and filtered through from the admin dashboard.
Create and customize unique booking forms. Change fonts, modify colors, and apply custom styling.
Use geo-location data to display available appointment times using the users' timezone.
Get new notifications on your mobile (SMS) or through email. All notifications can be managed and set up by you.

Like we discussed in the intro, some plugins are heavily focused on one specific area. And as the name implies for this plugin, WP Hotel Booking is all about hotel management. So, do you run a hotel? Are you someone who manages a lot of properties on behalf of your clients?
You'll want to have a way to attract new clients but also to manage your entire property list. And the best way to do it is by using this system. We know it's the best because using sites like Booking.com or Airbnb just adds too many fees on top of everything.
This great plugin right here lets you customize from special deals to payments methods. You can manage client profiles, add new rooms, and take-on new business through real-time bookings.
You can also view statistics over time (including revenue), and translate the plugin in multiple languages for your international clients.
Plugin Features:
Collect payments using Stripe, Authorize.net, PayPal, and Offline Payments.
Add special deals to your listing through the Extra Packages add-on!
Use this plugin as your digital stronghold for managing all your hotel/room/apartment listings.

This plugin focuses strictly on the appointments aspect of service-based businesses. So, if you work as a therapist with a strict time frame — then Appointment Hour Booking will help you create an effortless means to manage new requests. From inside your dashboard, you can specify the hours at which you are available, and also the dates.
Then, whenever customers want to sign-up, they can only select from a specific time and date as set by you. You can also apply different schedules for a different type of services you provide.
You can use this plugin to manage bookings for individual sessions, for things like events, but also other types of services that employ an hourly scheduling system.
Plugin Features:
Simple to use calendar form which you can customize and insert in any WordPress-based page.
Include holidays and specific dates when you can't take on any new clients.
Automated management of bookings so that users don't accidentally overbook.
Universal RTL support, so you can provide your forms in more than 50 languages.
Customers can print out their appointform form at the end of each booking.
A Pro version is available which adds many other features and tools for smooth-runing business management.

Any reliable booking plugin should be able to provide management features for all service-type businesses. But, it's obviously nice to have a plugin that's very niche and specific to a cause. As is the case for the Salon Booking System — a WordPress bookings system that helps you manage appointments and more.
If you run a hair salon, for example, using this as your plugin of choice can greatly reduce the time needed to manage your online bookings. Simply because this plugin comes integrated with features and tools to help you manage everything from the WordPress admin dashboard.
You can design versatile signup forms that include multiple options, and individual choices for each selection. You can add multiple checkout options, like guest checkouts. And, new customers can sign up with their Facebook account to finish a booking.
Plugin Features:
Use an in-built Calendar or sync all new bookings straight with your Google Calendar account.
Multiple email notifications. Send followups, reminders, etc,.
Likewise, you can use SMS notifications and WhatsApp if you use it for business.
Revenue management and thorough reports.

Want to get your calendar booked up quickly? Use vCita's highly flexible appointment management plugin. With this plugin, you can manage and schedule online bookings in no time. All forms and other options are tailored specifically towards self-service.
Also, vCita includes automated software for managing, confirming, and reminding customers about their reservations. This way, you won't need to spend endless hours managing bookings from your phone. In short, vCita focuses on making it as quick and as simple as possible for you to onboard new clients.
Plugin Features:
Clients can manage their reservations up until the day of the actual booking. So, if someone wanted to customize the date for their booking, they could do so by using a specific reference number. This feature also helps to save you from false reservations that have to be canceled ahead of time.
Get paid faster by accepting client payments for your services online. Clients can pay with credit card or PayPal, and funds will be deposited to your bank account with no extra fee.
Tag your listings as 'one-time' or 'recurring' and collect payments automatically. You can list events, services, classes, etc.
Assign a unique staff member for each booking. This can help alleviate any kind of support problems.

Do you manage a restaurant? A fast-food chain? A bakery? Any kind of food-related business operation will be suitable for this plugin. Restaurant Reservations helps you attract new clients through your website using a refined framework for booking tables at your place.
Whenever someone requests a table, you can either accept or reject their reservation. If you accept, the plugin will send out notifications both upon confirmation and also upon the approaching booking date.
Likewise, you can automatically reject all new bookings based on specific criteria. E.g. Maybe it's a public holiday, or perhaps someone in the family is getting married and so you're taking time off. Restaurant Reservations makes it simple to create a pleasant user experience for all parties involved.
Plugin Features:
Utilize addons to further enhance the user experience. You can add MailChimp support, and you can also enable Custom Fields to gain full control over the design of your forms.
Booking forms can be added pretty much anywhere on your website, as long as the pages is created by WordPress.
Use the advantage of the blacklist feature to stop bad actors from showing up.

And finally, we have a plugin for all our of beautiful business owners who work in the Travel industry. WP Travel will make it extremely easy for you to start collecting payments from your travel-based services. You can use this plugin to create in-depth travel itineraries that span over days, weeks, or months.
You can add descriptions for each day, outline specific costs, and integrate each listing inside a unique package. The plugin takes care of everything, from things like payment management to automated scheduling and more.
And since WP Travel is so extensive, it's an ideal plugin to use with any WordPress theme. You'll enjoy having both the freedom of a custom design, but also the ability to discuss your services in great depth.
On the plugins' description page, you'll find themes that support this plugin specifically.
Plugin Features:
Create an unlimited number of tour packages. The said packages will be indexed by the plugin, so that new users can look them up all at once.
Create data-based reports on your business performance. Whether it's monthly or yearly — WP Travel can provide the necessary insight.
All users get access to a dedicated dashboard from which they can manage their booking.
Optimize your listing pages with the 'Facts' feature. Essentially, the facts feature lets you explain a specific location in more depth.
Conclusion
It's a lot of different things to take in at once. Unique features, different plugin types, and unique use cases.
But, the good news is that you generally have to make this selection only once. Because a reliable plugin will last you for many years to come.
Also, it would be in your best interests to talk to the plugin developers individually. Find out what their thoughts are on how their plugin can help your needs.
Last but not least, make sure that you're comfortable with all the documentation files and tutorials provided by each plugin.
There's nothing worse than using a plugin that you can't even understand.