What is a WordPress Theme and Why You Need It
Today thousands of websites are built using WordPress themes. Why is it so popular? WordPress is easy to use and configure without coding knowledge and includes all the necessary tools to create a stylish, modern and multifunctional website.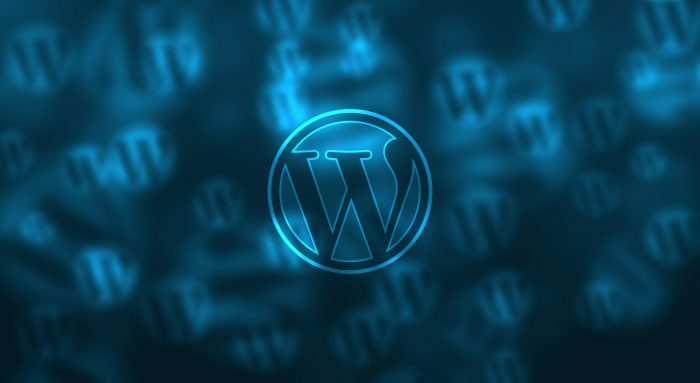 WordPress theme is a bunch of files, layouts, and plugins that help to create and change the appearance of a website based on WordPress. Most of them have a standard design or style, as well as colors, fonts, widgets and many additional stylistic functions.
In other words, the WordPress theme is a set of files that are responsible for the design of your site in the browser, that is, how visitors see your site. The combination of these files gives the browser data on how to display data for users.
Most WordPress themes provide:
The overall design or style of your site;
Font style;
Colors;
Widget positions;
Page layouts (or templates);
Post styles in blogs and blog archives;
Additional stylistic features.
It can be compared to the clothes of your site. The uniqueness of the idea is that you can, according to your desire or a mood, easily change the clothes of your website, which at the same time will remain online. Moreover, It is easy to manage this process because you do not need coding skills. For example, the theme for corporate purposes Consulting (http://consulting.stylemixthemes.com/landing/) now has 23 design options and, therefore, by choosing it, you get full access to all of them.
The concept of a layout is more narrow and includes all the files within the theme that are responsible for providing the information on the site accordingly. For example, displaying blog entries and categories, the appearance of pages, etc.
The following groups represent WordPress theme files:
CSS files – form the appearance of the elements of a website: their size, color, etc.;
Templates – perform the organizational function: which information and where it will be displayed;
Additional functionality file functions.php is designed to change the functionality of the service files and integrate it into the system (for example, change the appearance, configure the admin panel for yourself, change the sizes of thumbnails, etc.);
Images – graphics files that are used for a specific theme.
Plugins – Premium themes often already contain built-in plugins (including premium ones).
Themes can be changed from the menu of the admin panel "Appearance" -> "Themes", as shown in the screenshot below:

Free and Premium WordPress themes
You can choose from thousands of free themes in WordPress's catalog (https://wordpress.org/themes/) or invest in premium themes with advantages like code reliability, quick support in case something goes wrong, adaptability for different types of devices and the ability to choose a design from a wide range of layouts. A more detailed comparison of premium and free WordPress themes can be found in our other article.
Some premium themes, such as Pearl Music (https://themeforest.net/item/pearl-true-multiniche-wordpress-theme/20432158), are more like software for web design which allows you to create your own thematic projects and page layouts.
Comparison of free and premium themes:
| | | |
| --- | --- | --- |
| Features | Free themes | Paid themes |
| Multifunction | – | yes |
| Visual editor | – | yes |
| Technical support | – | yes |
| Compatibility with the latest version of WP | – | yes |
| Adaptability of design | – | yes |
| Safety and security | – | yes |
| Need to spend | – | yes |
| Compatibility with plugins | Not always | yes |
| Customization | – | yes |
| Built-in paid plug-ins | – | yes |
So what's the purpose of WordPress themes? The main idea of their application is in the separation of the service files and files for the appearance of the site. These two groups of files work independently from each other.
What is the advantage of this solution? Updating the theme and WordPress itself occurs independently. It's quick and easy.
How to choose a theme?
The best way is to buy from reliable sources with a good reputation such as ThemeForest https://themeforest.net/ or Templatemonster (https://www.templatemonster.com/ru/). For building custom pages, we suggest using Visual Composer (https://visualcomposer.io/). Often it comes in the bundle with most themes of ThemeForest.
When buying a theme, you get additional support, and mostly, this is what you pay for: the finished product. A proper support service will help you install the theme and give access to the necessary documentation for setting it up.
Sometimes the demo version of the free theme does not match what you get in the end after downloading. It does not include premium plugins like Slider Revolution or plugins to protect you from spam, attacks by hackers, caching for quick loading of your site, etc.
How to avoid mistakes when choosing a theme?
It is essential to answer these questions:
Do you really need a multifunctional theme, stuffed with many options, features and design options? If not, it makes sense to consider free themes.
Can you independently, without the help of professional technical support, cope with the exploitation of the theme – install plugins, update resources? If not, we recommend using a premium theme.
Do you need a professional design or will you settle for standard design?
For beginners who want to create a blog, we suggest choosing a free WordPress theme. However, if you are a small business owner, take on premium themes because they provide additional configuration options and are guaranteed to offer reliable technical support.