12 Amazing Photo Tools and Apps for Bloggers
Being a blogger is all about adapting to modern trends and the latest marketing techniques. As a blogger, you want to have your voice heard and recognized, and using creatively built photos is one way to captivate the attention of your readers.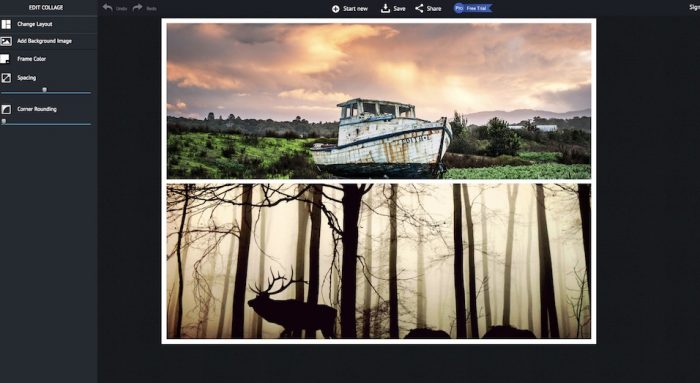 Blogging and visual content go hand in hand. There's something about photographs, illustrations, and other graphics that captivate reader attention unlike anything else.
Besides, who likes to read plain old boring text posts anymore? Even major publications and editorials are starting to use at least 2-3 visual additions per column.
Generally, as a blogger, you have several choices for getting photos for your content. First and foremost, you can use sites like Pexels and Pixabay to grab a free stock photo at any time of the day.
The photos are often professional-grade and provide enough variety to meet the needs even for the most niche of bloggers. Also, there are sites like Icons8 and Dribbble which are oriented more on the digital graphics spectrum.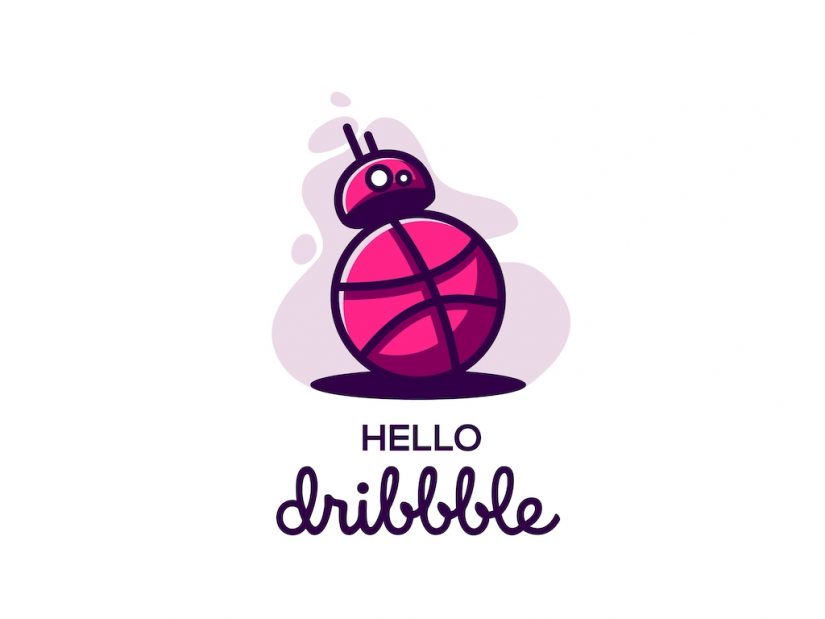 But then again, relying only on the work of others can quickly become boring and uninteresting. The most successful bloggers use their own graphics whenever possible. And that has its own benefits, too. If you create an amazing photo that captivates readers attention, you can capitalize on all the social exposure and otherwise.
So with that in mind, we would like to turn your attention towards the following tools and apps. These are essentially must-have photo editing solutions for bloggers, writers, and journalists. We're highlighting both direct editing tools, but also solutions for making easily sharable social quotes, and more.

Stencil has been around for a number of years now and has settled in as one of the go-to editing tools when it comes to creating social media posts. The simplified platform is an absolute joy to use and goes to show that you can achieve stellar design results through browser apps alone.
Putting text over images isn't the newest of things in web publishing, but over the years the ability to refine design specifications for each image have grown immensely. When you start adding design principles to the overall photo, that's when the images start to feel and look appealing.
Stencil is integrated with more than 40+ presets for all kinds of situations: Facebook, Instagram, Blog, and even custom dimension posts.
What are the best features for this tool?
Includes more than 2,000,000 stock photos. And many more are added on a weekly basis. You can swift through the photos using filters like categories.
More than 700+ templates. That's 700+ combinations in which you can overlay an image with creative text display.
Access to millions of icons and graphics. Includes well-known names like Font Awesome, Icons8, but also lesser known resources.

Although the market for infographics has significantly slowed down, they are still one of the more prominent content types you can create. And for the simple reason that most humans are visual learners. Being able to learn data-based information from an infographic is far more enticing than reading digits and numbers.
At its core, Infogram is an infographics tool with an in-built drag & drop interface. You get access to millions of license-free visual content to use directly inside your infographics. On top of that, you gain access to hundreds of custom templates, so you can save yourself a ton of time in the creative process.
Most importantly, you can import data from Google Spreadsheets, CSV files, Google Analytics, Dropbox, JSON feeds, and even look up data from global sources.
What are the best features for this tool?
More than 35 interactive charts and over 550 maps to help you visualize data, including pie charts, bar graphs, column tables, and word clouds.
A library of glaring templates and designs that you can choose for your next project. Infogram allows you to rebrand each template to match your brand.
An effortless Drag and Drop interface so that you can quickly achieve the required graphics results. It feels like a vector editor within the browser!

This Gravit-based image editing platform packs some truly phenomenal features. One thing that really stood out during our testing period was the number of pre-customized templates that you get. With Klex, creating a fancy and stylish image for your social media posts takes literally a few minutes.
Creating new shapes feels like you're using a professional vector editing tool. And speaking of vector tools, you can export your images in formats such as PNG, SVG, JPG, PDF, and PDF Print. We're impressed with the fact that you can export Klex photos as SVG files. That means you can resize one photo for multiple devices without sacrificing performance.
What are the best features for this tool?
Gravit Design uses an insanely polished engine for providing ultra-responsive vector design capabilities. And Klex is using Gravit's engine to give you all this magical blogger-oriented design tool.
Ready to go templates for social media, presentations, posters, Facebook posts, blog posts, and more.
Free collection of asses, specifically, illustrations, vector graphics, and the most stunning stock photography you can get your hands on.

Why would a blogger such as yourself need to use an industry-standard web design tool for photo editing purposes? Well, I can think of many reasons as to why. For one, Sketch provides exceptional designing features like diverse color palettes and integrated typography alignment.
Also, it's an ideal software that you can use to practice building unique blog designs in your spare time. And let's not forget the number of freebies and other resources that you can download for this tool. With so much free design resources at your hand, it's only a question of your willingness to create something creative.
But all in all, Sketch is known for being both robust but also beginner-friendly. Whether you need to do some basic vector editing or you wish to create stunning infographics, Sketch gives you plenty of tools to achieve your desired results.
What are the best features for this tool?
One of the leading web design tools in the world. As a result, finding free Sketch resources shouldn't be an issue. And using those free resources you can come up with some unique design ideas!
Thousands of community-built plugins to add extra functionality to Sketch. E.g. Integration with Envato Elements, Sketch2Web for easy file export on a web-based service, Awesome Image Compressor to optimize image size as you export your files.
Powerful tools for pixel-perfect management of colors, shapes, fonts, and other photo elements. With Sketch, you can bring your photos to life!

Tools that can remove background data from photos have existed for several years, but not exactly with this level of precision. Remove.bg managed to attract attention, unlike any other similar tool we have seen in the last couple of years. Big publishers like TechCrunch, The Verge, and others picked up on this beast and published stories on it. And not to mention the success that these tools saw on sites like Product Hunt and Hacker News.
Remove.bg is a free-forever digital tool that can remove any kind of background from any kind of photo. It's a completely automated tool, and you don't have to do any manual adjusting. In fact, you can just upload the picture, and instantly download one without a background. Works like magic!
Not surprisingly, the product is supported entirely by Artificial Intelligence. The people working on this product initially had built Remove.bg for one of their other software solutions but decided to release the background removal tool separately. Hindsight, with great success!
Last but not least, this tool works only with person-based photos for the time being. So if there isn't a person in your photo, then Remove.bg won't be able to remove the background.

Do you dread opening up Photoshop every time you need an image for your next social media post? Needless to say, images are so popular amongst readers that it would be a shame not to create them. But the time constraints can prove very real, especially when you're trying to be creative.
There are piles upon piles of data telling us that articles with visuals get up to 100% more readers than those without. Also, includes images in your posts can lead to a much larger social media exposure long-term. And you can just judge based your own experience, seeing as how posts without images tend to come across as spammy or poorly structured.
Using Pablo, creating engaging and attention-grabbing images is simple and effective. You don't have to create an account, and most importantly, you don't have to have any design experience whatsoever. Templates, texts, and other elements are provided to you out of the box. Albeit you can make customizations if you feel like it.
What are the best features for this tool?
Created by the lovely folks at Buffer. As you know, Buffer is a successful social media management platform, which means that Pablo is infused with all that juicy research data and analysis.
Has a Chrome extension available with more than 50,000 users. With the extension, you can create social-friendly images in less than a minute. Best of all, you can just start creating the image in any tab that you're in. This is ideal if you suddenly get inspiration when writing a new blog post.
Since it's a Buffer product, you can also schedule your newly created images to publish on social media sites like Twitter or Facebook.

Fotor is a fairly acknowledged online photo editor which is available for browsers and desktop computers alike. In fact, there are several versions of this software, with each one catering to a different audience. But for the sake of blogging, we're focusing on the online editor.
Some regard it as the online version of Photoshop, albeit the features aren't really that far up ahead. Surpsinginly, Fotor can manage things like light optimization, size management, and also in-built HDR effects for more advanced photographers.
Further, you don't actually have to do much designing yourself. A lot of the pre-built effects are available for free, as they have been generously provided by the Fotor team.
Another popular feature is the collage editor, throw together a bunch of photos and Fotor will make them look pretty in a neatly organize collage format.

In their own words, piZap is possibly the easiest digital photo editor you'll come across. And this mission has largely to do with how the creators were inspired to create something simpler in comparison to Photoshop. By taking narrowing down the essential photo editing tools and features, piZap creators have built a seamless photo editing platform for bloggers and graphic designers alike.
And looking at the full feature list, it's not just easy but also fun to use this little product. There's the option to create covers, stickers, memes, general photo editing, and featured images for blogs. It's really quite the unicorn in the digital photo editing space.

Adobe has had its fair share of challenges to overcome in recent years. A lot of its core products are threatened by the emergence of new and advanced graphic design tools, which has made Adobe push harder for retaining its existing customer base. E.g. It's hard to say no to Sketch App in comparison to Illustrator because the pricing module is so different and in favor of Sketch.
Adobe's Express App for Photoshop is a mobile-based tool for quickly editing photos and making collages. You can use classic Photoshop features like filters, but also add unique styling effects as per your creative needs. APE is available for Android, iOS, and Windows smartphones.
What are the best features for this tool?
You can use and edit files from your computer or by adding from cloud-services such as Dropbox, Google Photos, Adobe Creative Cloud, and others.
The same Photoshop interface you love but with trimmed-down features. Nevertheless, you can achieve fairly complex design results given your demands.
Create and structure fun collages using the Photoshop Express Collage feature. Includes automated style transfer, intelligent layout alignment, and other smart features.

Snappa caters to the small business and social media management crowd with its cloud-native photo editor. If you work in marketing, social media, or simply love to blog — Snappa will give your creative ideas a new photographic life.
Further, Snappa supports real-time collaboration so that you can bring on the members of your team and work on a design together. Also, you never have to leave Snappa should you need external resources like photos and graphics — everything's included in the platform for free!
What are the best features for this tool?
Never start from scratch by having access to a directory of stunning pre-made templates. Each template built not only with cool design patterns but also a proven track record of high engagement.
Need free resources? Not a problem, Snappa provides access to some 500k+ images, 70k+ vectors, and 200 fonts whenever you need them. Further, you can upload your own graphics resources just like you could in real desktop-based editing software.
Apart from using provided templates for social media posts, blogs or infographics — you can resize your Snappa images with custom dimensions.

Do you ever wonder how other bloggers can achieve such amazing photography results? More often than not, the most beautiful photos are heavily edited and color graded. And PicMonkey offers just the right amount of features to help you grade your photos more professionally.
What are the best features for this tool?
A library of stylish templates which can kickstart your image designing process. Lots of variety for social media posts, business purposes, or good old personal needs.
Design from scratch with a blank canvas; juice it with bold graphics and fonts. Size options are at the ready for your YouTube thumbnails, social posts, and more.
More than 40 filters for photos, in addition to 3,000+ graphics and textures. Last but not least, a collection of 230+ amazing fonts to give you full typographic freedom.

If you're going to be editing photos regularly or at least doing some creative imagery work in your blog posts, you might as well bookmark a few stock photo sites. Sure, the likes of Pexels and Unsplash have gotten extremely popular. But that's more the reason to look into alternatives such as Burst.
Burst is a free stock photography site maintained by Shopify. And we're recommending Burst because of its diverse set of images, concise categorization, and also the leaning towards eCommerce aspects. Which of course is not something you generally see on the average stock photo platform.
We built Burst to provide designers, developers, bloggers and entrepreneurs with access to beautiful free stock photography. You can use our pictures for just about anything — your website, blog or online store, school projects, Instagram ads, Facebook posts, desktop backgrounds, client work and more.
The collections (categories) in Burst are super diverse, ranging from Business and Fashion to more intricate categories such as Spring, Urban Life, and Holidays. And yes, all these amazing photos are copyright-free and available in both HD and SD formats.
In conclusion
Being a blogger is all about adapting to modern trends and the latest marketing techniques. As a blogger, you want to have your voice heard and recognized, and using creatively built photos is one way to captivate the attention of your readers.
We sincerely hope that this roundup of the best photo editing tools for bloggers is going to come in handy in any of your immediate and future endeavors.