How to Optimize Your WordPress Site for Google Answer Box?
The click-through rate (CTR) of the top 3 Google search results is extremely high. And it goes without saying that the CTR of the zero position which is now occupied by Google Answer Box is the highest. It is above the organic search results and immediately gives the user the necessary information. In this article, we'll explain how to make your WordPress site appear in Google Answer Box. Enjoy simple 10-step instruction!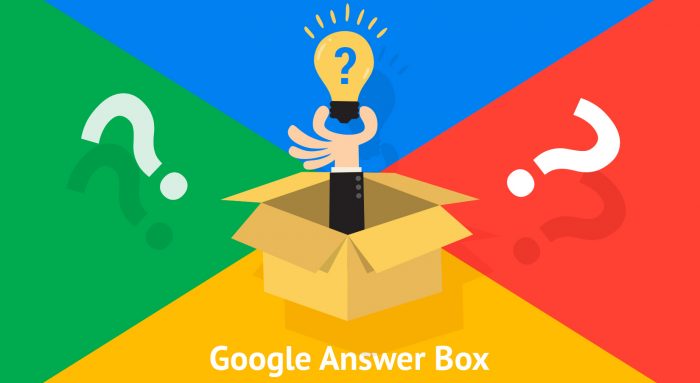 What is Google Answer Box?
Answer box is a special Google element that is surrounded by a light-gray border and appears above the Google's organic search results (maybe under ads). The goal of this algorithm is to answer your question directly, without you having to follow any links.
Great illustration of an answer box we get as we enter into Google "how to install WordPress":

Most boxes not only have text in it but also photos, videos & graphics. They deliver a precise Google Knowledge Graph with detailed info from the source. For most relevant info on demand Google Answer Box might contain tables, expandable fields, side carousels, pictures, weather forecast, directions, etc. All information is collected from different sources and Google's algorithms adopt which results will go into the answer box.
What Google Answer Box Brings to Your Site?
According to the Advanced Web Ranking research, answer box provides 32.6% of total clicks. That's why it is extremely important for your SEO.
Traffic increase. You need to optimize the content for search engines on the site in order to get this.
Changing SEO-strategy. You will better understand what keywords are the best for moving forward and which are not worth it.
Understanding users interests. Theoretically, the answer box should provide the user with the desired information but in practice it is often not enough. That's why the user continues to look for a detailed answer to the question in the top 10 search results. For example, a person has entered "unemployment rate" in search field, he is definitely looking for a job – but in the Google Answer Box he gets a Diagram. In the top 10 search results, we can see a list of sites with job offers. That's why it's important to continue working with keywords that are used in Google Answer Box.
Expert status and prestige growth. If you succeed getting into Answer Box, you will beat your competitors and return the site to the top of the search results. Besides, being in the box motivates people to visit your page and come back to the site on other matters.
How Google Displays Information in the Answer Box?
Answer Box was born with the one and only goal – instantly satisfy the users' needs & interests. It works best when folks are looking for the real-world information – in figures, coefficients, distances, estimates. The user collects accurate information and moves on.
According to Getstat, the most popular featured snippet is "paragraph" type:

Google uses the most reliable sources of knowledge to display an answer box, e.g., Wikipedia. But not all user queries have answers in the Google Knowledge Graph though. Google uses other sources outside its own Knowledge Graph when user questions require an expert, well-structured and research-based response.
You are very close to the presence in the Google Answer Box if your site for many keywords is in the top 10 search results.
How to Make a Site Appear in a Google Answer Box?
No one knows the real algorithms of Google, we will not rely on the universal formula of getting into Google Answer Box but we'll try logically. If the results of an answer box changes often, then the priority of the search engine is the content quality. And remember: even if you get to the "zero" position, you will stay there until Google decides that the content of the other page is better suited for its answer box.
It's time to improve the content. We'll describe below how to do make it happen.
The easiest way is to create quality content and test it for compliance with Google requirements. What are these requirements?
Step 1. Add a Brief and Useful Answers to Users' Questions
According to the Ahrefs research 99.58% of the pages with rich snippets are already in the top 10 of Google's specific search query. You have a high chance of getting into the featured snippets of those search queries for which you already have high positions in Google.
Today if you want to generate content that emphases on new keywords, by all means, you should do so! It works well if you use your keywords in the form of a question followed by a short and specific answer.
The latest Google algorithms are as loyal to the constant updating of information. Did you learn something new about the subject? Be sure to add these details into your article.
Research Ahrefs shows that search queries with the following words are more likely to get into Answer Box:
best
compare whats best
how to make
what is
definition

Step 2. Optimize Metadata
Tag Description is a short 140 characters' explanation which explains what the article is about. It is added to the <head> section of your site's HTML. Add a description to all of your articles. You might need a SEO plugin such as Yoast SEO or All in One SEO in order for this.
Make sure your description contains keywords and subjects the article covers and what it's about.
Step 3. Provide Solution to the Varieties of Issues in the Article
Ahrefs found that once a page gets a snippet for one key query, the same page catches snippets for other related queries. That's why it's so significant to cover all possible issues on the topic in a single article.
Throw energy to make a roomy article that will address numerous issues at once, instead of a series of articles on only one matter.
Step 4. Use Lists, Tables, Table of Content
Users love an accurate organized content as it helps quickly get the information needed. Current sites distribute content-rich material in a list format that is easier to swallow. Google is conscious of that and classifies such sites.
Google likes:
tables for displaying items and elements,
step-by-step instructions,
lists with quick enumeration of elements,
interactive maps,
many headings and sub-headings,
diagrams, tables, various graphs and visual elements,
extensive expert articles with a table of contents.
It doesn't necessarily mean that you must use this specific arrangement to write articles. But structuring will help your users to obtain the information quickly and use it for their own purposes.
Step 5. Use the Efficient Number of Words and Symbols
Content should be put in a way so Google can easily use it. Divide the text into paragraphs, make each step of the instruction even (no more than 120 characters) and never stack everything. Be consistent.
Best to write each paragraph not more than 50 words and not shorter than 40 based on SEMrush' standard length for a snippet.
According to the AJ Ghergich study the average length of a paragraph snippet is 45 words (the maximum is 97 words), and let it be the most perfect example to go for:
The optimal length of a featured snippet paragraph is roughly 40 to 50 words or around 300 characters. And as well as SEMrush study shows we are also confident on that paragraph ideal:

Separate each content block conveniently and evenly by subheadings. Do not bother the reader with bunch pile of text.
Step 6. Use Headings
Highlight each section with a heading – a quick way to generate content for snippets. Use the "Paragraph" category in WordPress for this.
Separate the steps, lists, paragraphs with headings. Use h2, h3 or h4-headings.

Step 7. Add the FAQ Section
Featured Snippets – an easy chance to draw extra traffic and get good results. Worthy idea to write content for queries "How and what …".
Well indexed websites that create whole sections specifically designed to answer the questions of its users. All content is dedicated to answering audience questions and solving user problems in these sections.
Answers to frequently asked questions about your products, services, delivery methods and other important features. Unique high-quality photos, illustrations and videos also increase the likelihood of content success.
Step 8. Learn Your Audience More and Create the Content that it Needs
Master of information, master of situation. It is vital to produce content depending on the wishes of users and their interests and needs. This data would absolutely help to find out those benefits. They are extremely important for building an effective raise plan.
Google Analytics is meant for helping understand your audience and plan content creation. But to monitor the user's contact with WordPress you'll need the MonsterInsights plugin. Today, this is the best Google Analytics plugin on the market and it helps you find out the sources of your users, their behavior and predict further promotion tactics based on these factors.
Additionally, these data will give you a clear idea of what manipulations with the site are already functioning and propose how to improve SEO-indicators.
Step 9. Upload Unique Photo and Video Content
You will be stunned to discover that the vast majority of people better perceive information visually. For such an audience it is important to make infographics, photos, illustrations, videos. This will help to get featured snippets also.
Photos
Crello is a wonderful tool for creating your own images. All you need to do is upload images or select free stock photos then assemble a collage or attach icons and items to images, provide content.

Video
Every year the share of video among other types of content is higher. 65% of people watch three-quarters of the videos and 59% of CEOs are sure that people watch the video more often if it goes naturally with the text.
A quick way to achieve this is to make a transcription (text copy) to all your videos. Google recognizes text and often uses it for snippets. It is important that your video content is high quality.
Speech text should be placed in the description area under the video. This solution allows you to optimize the video in order to get into the Google Answer Box.
Step 10. Check the Content for SEO Compliance
SEO requirements are extremely important to comply with. In addition to making your content understandable and useful to users, you need to make sure that Google can quickly and easily find your page and understand its code.
A small checklist for SEO:
include keywords in title, description and h2-headers;
add keywords to the text of the article;
use categories and tags correctly;
make sure that the text answers the question of the heading and the user's request;
implement a circular re-linking of all site content;
add alt to all image;
adjust the proper 301 Redirect functioning.
Is Google Answer Box Useful?
Yes. As it turned out, the speed of click-through the results of the Answer Box is much higher. Depending on the subject and your content, it can reach 52%. Though, we do not indorse you to pursuit after featured snippets. Their purpose is to support users swiftly find info. If you center on providing a full answer to the questions through useful and informative content, Google search results will start to gather it.

But Google's algorithms change on a continuous basis. There is no widespread formula that will help you grow to the place in the Answer Box forever. Building a site as a respected and reliable source of valuable information is the only method to succeed in this long run race.
Conclusion
Google Answer Box is the first thing you see in search results and it's more than just a link to a website. Hit in the featured snippet means that you have acquired the desired "zero position" which is the highest in the search result (without regard to ads).
Just think of it this way…
If your goal is to increase conversion, attract visitors and beat competitors, then getting featured snippets is important. Start by analyzing which keywords snippets your competitors get. See most marketers start their keyword research with tools like SEMrush and you can do as well.
And when you do go after new terms for keywords, don't overlook to use Google Correlate as it will assist you gain the right type of traffic (plus your opposition isn't using it).
Also use multiple services ("Answer The Public", perhaps) to define working ideas for content, do not overlook to apply as many associated topics in one article as possible.
Do not write a lot. No more than 50 words to answer each question. Don't be afraid to use as much headings, lists, tables, step-by-step instructions as possible.
Add the FAQ section to display the answer box optimized content.
Upload high-quality images and videos. Use voice transcriptions for video so Google recognizes text and uses it for snippets.
It's a guaranteed way to generate more search traffic!
We hope that our article has helped you learn how to optimize your WordPress site for Google Answer Box. You can also add the required plugins to your site, using our must have plugins listing. They will help you bring your site to a whole new level.