How to Start a WordPress Blog: Step by Step Instruction
We have created the most comprehensive guide on how to start a WordPress blog without any technical knowledge.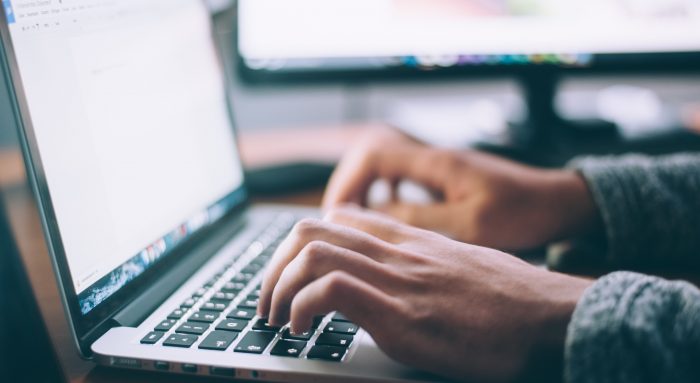 Do you have an expertise and competence in any field? Perhaps you have accumulated exclusive knowledge and insights about some topic and would like to share them with the world. If that's the case, you should seriously consider starting your personal WordPress blog. Especially, with the availability of various content management systems like WordPress, starting a blog has become accessible to everyone regardless of their background.
A WordPress blog is an informational website for attracting a target audience with specific interests and monetizing the traffic or promotion purposes. Our team of experts has already helped many people create their own blog or website on WordPress because we consider it as the most suitable content management system for beginners and professionals alike. Today it's a robust and flexible instrument for developing any website, but initially it was created specifically for running blogs.
For example, one of the most prominent and compelling WordPress blogs nowadays is this one. The New York Times bestselling author, Neil Patel, created a community with a monthly audience of more than 10 million people. The Wall Street Journal named him the most influential person on the Internet, Forbes included him in top 10 of the best marketers, and President Obama recognized him as one of the top 100 entrepreneurs under the age of 30. Today this is not just an ordinary blog on WordPress, but a complete consulting service. According to statistics from W3Techs, WordPress has 60% of the CMS market share and is used for 30% of all the websites on the Internet.
By the way, if you're a technophobe and think that creating a WordPress blog entails a geek's level of knowledge, you will be pleasantly surprised to find out that WordPress doesn't require you to have any coding skills.
Here are the three reasons why WordPress is a platform suitable even for total beginners:
1. Full-fledged graphical interface – no need to understand the complexities of the code.
2. Ready-to-use templates and plugins for your work/activity whether it's photography, cooking, or pottery. No need to reinvent the wheel.
3. It's free. You can get a vast coverage of audience without financial investments. Instead, intellectual efforts will be more crucial for the creation of content. Remember, the content is the king.
So, where to start?
WordPress Blog Ideas
Well, if you are reading this article, then probably you already have some ideas, and you are ready to move on to the next point. No idea? Then think of an activity that makes you happy and excited. Found one? Then keep reading.
Strategic Planning
While creating a project, you need to think strategically. The advertising market is like a complicated interactive game where various discoveries, surprises, and unforeseen twists are waiting for us. Therefore, it is critical to set your goals and objectives correctly, study competitors, analyze the best works among them, and evaluate prospects.
A Business Plan or Content Plan
What will be the primary topic of your blog? Organize and develop your business plan, 80% of which should consist of the content. Who is your audience? Whatever your content is, it should:
A. Be attractive to your audience. The content needs to be studied and segmented. There are many web analytics tools to analyze the targeted actions of visitors on your website. One of the most popular is the Google Analytics which can provide you information about your visitors such as age, gender, main interests, location, what devices they use when reading the blog, etc.
B. Be unique at least 86%. You can check for originality with specialized services such as Plagiarism Checker or Quetext.
C. Be well-written. Small inaccuracies such as a spelling error or a misprint can permanently alienate readers from your blog. Check the syntax and spelling with special tools like Grammarly.
Structure
Think of topics for publication and write them down on a paper and categorize them. It is much easier to work with structured information. Ask friends and your closest people for their opinions. What would be their comments and recommendations? Remember, your reader is your editor. The King of Horrors, Stephen King, barely made ends meet on pennies he made while working for cheap magazines until his wife, Tabitha, pulled out the manuscript of the novel "Carrie" from garbage, approved the work and prompted her husband to finish the book at any cost. On the first day of sales, he became a celebrity.
Monetization
Do you want to earn money on your blog and have a serious commitment to gain long-term financial benefits? If you do the job well, and I mean really well, then yes, it's absolutely possible. Do not forget that you have thousands of competitors with the same goals. Let it keep you on your toes. If you are ready to devote yourself to writing, developing, preparing unique texts and photos, there is always a chance to take your place under the sun and become a professional blogger.
Now, let's get down to business.
Creating a WordPress Blog in 30 Minutes
To start a WordPress blog, you need 3 things:
1. Domain name. How do you want your WordPress blog to be called? Check the availability of the name using WHOIS services and take the time to choose the name for your blog. It's better if it's short, coherent with the topic and easily memorable. According to the research magazine for entrepreneurs, Gaebler.com, top 100 websites contain in their domain name about 6 characters. They are easy to print and easy to pronounce.
2. Web hosting. This is where all the files, photos, and data of your blog will be kept for displaying them to your visitors. For non-commercial purposes, a free hosting from WordPress may be suitable. In this case, the domain of your site will be www.example.wordpress.com. A thematic blog or corporate project, like any commercial site, is better placed on a paid hosting. Do not load yourself by examining the subtleties of technical parameters such as the amount of disk space. For the start, basic features of a hosting will be enough for you. Pay attention to the reputation of the hosting provider. Most reputable hosting providers have online consultants to answer your questions. Reviews from hosting's other users can also be helpful. Read our guide on how to choose the best hosting.
3. Willingness to spend about 25-30 minutes. That's right, it's an average time required to get your blog set up and next we will go through this process step by step.
Let's get rolling!
Step 1. Buy a domain name and a hosting
On average, the domain name costs about $15/year, and a cost of basic shared hosting starts from $8/month. For some beginners, it still might be a considerably high price. Most hosting services provide a free trial or low costs for some period in the beginning. Choosing a hosting is one of the most important aspects of running a WordPress blog. Bad web hosting can cause a lot of troubles in the performance of the blog, often resulting in loss of audience and headache for its owner. Poor service and hidden fees do not worth the risk. So, make sure to research all the options thoroughly.
For the sake of this tutorial, we decided to choose HostGator. It's one of the most popular and reliable hostings with only 1 hour of downtime per year. Its WordPress Hosting Start Plan rate starts from $2.99/month and comes with pre-installed WordPress so that you don't have to do it manually.
Of course, you can use any other hosting for WordPress as long as is that it is reliable, safe and easy-to-use.
So, first of all, go to HostGator and type the domain name that you want for your blog. If you have already bought the domain name, click on "I Already Own This Domain" tab.

Decide whether you want Domain Privacy Protection for an additional fee.

Select the desired plan options for your hosting. You can choose the number of websites that you want and billing cycle. Then enter a personal PIN for account verification later.

Next, enter your billing information and choose your payment method.

You can add additional features such as website protection, backup, and professional email services for extra fees.

Finally, after you have read the terms and conditions and agreed to it. Click on "Checkout Now!" button.

Congratulations! You've got a hosting for your WordPress blog.

Go to "Hosting" tab and then click on the settings icon to the left of your hosting package and then on "Manage WordPress" button.

Step 2. Choose a WordPress theme
Initially, the blog does not look very appealing. Therefore, immediately go to settings of its appearance, especially since this is one of the most fun parts of the working with WordPress. We have prepared a guide on how to choose the best WordPress theme.
There are many themes available for installation. Perhaps you'll find it helpful to know what is a WordPress theme and why you need it.
To change the theme go to the dashboard and to click on "Appearance" -> "Themes".

After clicking on "Add New" button, you will get access to thousands of free themes.

You can search themes with keywords or use "Feature Filter" to sort them out by subject, feature, or layout. You may also want to check out our compilation of 30+ themes that are perfect for creating a WordPress blog.

Although there are many free themes, you should not ignore premium ones. They open up more opportunities for customization and, usually, free themes are not much comprehensive. You can upload the theme that you bought and downloaded by clicking on "Upload Theme" button.

After you have found and installed the theme that you prefer, click on "Activate" button. That's it, now you have a brand-new design for your blog. You can change the layout of your theme by clicking on "Customize" button. Check it out and don't be afraid of experimenting with it.

Take a look at our hand-picked selected collection of 100 best free WordPress themes for blogs.
Now it's high time for your first blog post.
Step 3. Write your first blog
To do this, click on "Add New" button under "Posts" section. You will see areas for entering the title and the text of your post.
When you are ready, just click the "Publish" button on the right side of the screen, and you will make your first message to the world.
By the way, have you already noticed "Tags" and "Categories" sections? You can easily organize and structure your blog posts with them.

Step 4. Add plugins and improve settings

You have published your first post. Do you want to add more functionalities such as contact form, image slider, or gallery to your website? In that case, you will need WordPress plugins. Plugins are special applications that add particular functions to a website. At StylemixThemes, we often use the best WordPress plugins to help you add the functionality that you need.
To date, there are over 45,000 WordPress plugins available for solving different tasks and making your site unique and attractive.
However, you need to know which ones are necessary for your website. There is no need to use plugins excessively as it can slow down your blog. It usually happens because the plugins increase the number of requests to the server. That's why your task is to carefully choose plugins and maintain their relevance (update regularly). When selecting a plugin, consider the reviews and user ratings. You can also refer to our review of best free and premium plugins in 2018 that we have prepared for you.
Step 5. Make money from blogging
So, you have set up a WordPress blog that meets your expectations. Now, you probably want to find out how to make a profit? In fact, there are many ways to monetize your resource, but there is no one-size-fits-all answer. This is a huge topic that deserves a separate article. Do not buy into the magical stories of scammers about how they earned a million in the first month. High rewards are possible if you are willing to make serious efforts and work hard.
To Sum Up
Running a blog on WordPress is fun and can lead to new horizons. In the midst of the growing advertising market, you do not know exactly where your blog will thrive. Maybe it will be earnings on advertising Google Adsense? Or maybe the publication of your own book? And maybe you will become famous like other hundreds of bloggers?
Thanks to WordPress and its extensive theme gallery and plugins, creating your own blog has never been easier. So, what are you waiting for? What's stopping you from starting your blog now? Share your thoughts in the comments.
We hope our guide was helpful to you. Many top WordPress themes for blogs are also available in multiple languages.
Do you like the article? Share with others!