GDPR Compliance & Cookie Consent PRO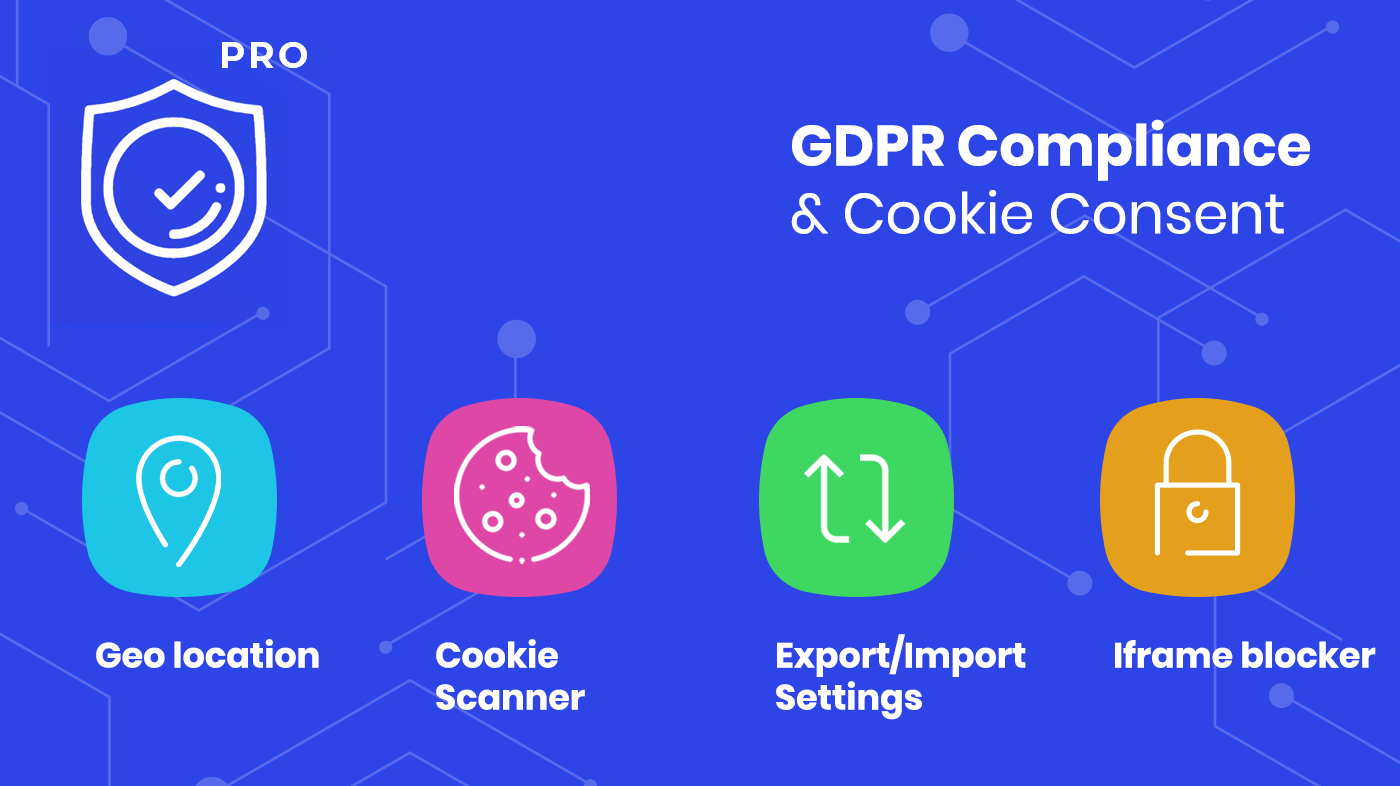 Watch video
Introducing PRO addon for GDPR Compliance & Cookie Consent. A pro addon provides several advanced features to the main plugin.
Some of the great pro features are:
Iframe/Video Blocker
Header & Footer Scripts
Geolocation Cookie Blocker
Export/Import Settings
Cookie Scanner
By default GDPR plugin blocks cookies for all the users. They will be asked to agree to cookies. But now, if you turn on "Visitor Settings", the addon will block cookies only to the users in Europe.
The second option will block any video on your website, which could be added under the comments section by other users.
The next feature that comes with GDPR PRO is Cookies Scanner that allows checking all the cookies sources that are currently stored on your website.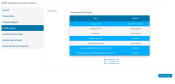 Also with pro addon you'll get advanced feature – Header & Footer Scripts. It will provide you with an option to add your own scripts to the website.
Last pro feature is Settings Export/Import. Save your settings and use them in your next website!
What's new
Version 1.0
June 25, 2019
FAQ
How to download the plugin?
After purchasing a product, you will be sent 2 emails. The first will provide you with a link to download the plugin, along with your license key.
The second email, which you'll receive after the payment is successfully processed, will provide a receipt, as well as a secure link to download your PDF invoice.
If you purchased a lifetime license you'll only receive a single email combining the secure download link, license key, receipt, and PDF invoice.
Before downloading the product, if you are using Apple's Safari as your browser, disable its default ZIP auto extraction setting:
Upload the paid product to WordPress
Now that you've downloaded the premium zip file, you are ready to upload it to your WordPress website.
How to upload and activate a plugin/add-on?
Activate the product with your License Key
If you've purchased the product directly within the WP Admin dashboard you are already good to go since the license key is automatically activated right after the upgrade. Otherwise, after activating the product, you will be redirected to a license activation screen.
Simply enter the key provided in your email and click . Your product will now be activated and you'll be ready to begin setting it up.