Tips to choose the accurate WordPress themes for your business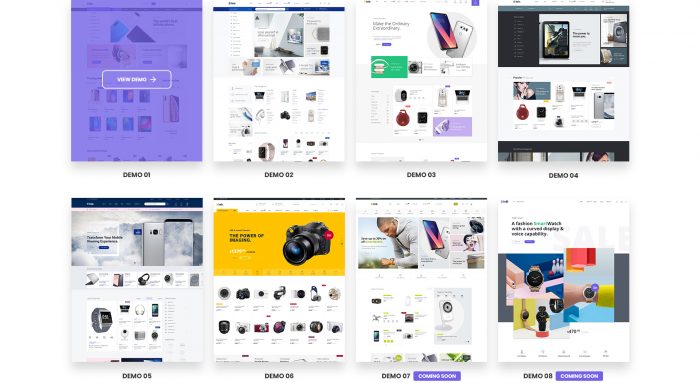 Working on a reputable platform like WordPress that has gained momentum over a few years can be extremely overwhelming at times. After all, it comes with hundreds and thousands of free and paid options, especially in regards to theme, and each one of them looks better than others. Which means choosing the right one is an insanely tricky task. However, the following post can aid in making the ultimate choice. The solution is quite handy! Go for it!
Gone are the days when WordPress was considered as "Oh another blogging platform." Today it is used to create mostly all kinds of websites and 'that's the reason why each theme is one of a gem catering to a different market. One of the prime factor to keep in mind before choosing any theme is to make sure that it complements the content of your website. For example, if you are starting a blog on politics or social issues, then you would want a theme that improves readability. Whereas if you are considering to open an eCommerce store, choose a theme that features tons of customization options or else you may get locked into that theme or will have to pay a developer to help you switch. The situation mainly arises when WordPress themes 'aren't coded properly.
If you ask me to define WordPress, I would rather say it is a kind of platform which can be simple and brilliantly complicated at times. If you are a newbie in town or a non-tech individual, you need to get a bit of a learning curve right before we delve into details. Certain Glossary to take into account:
WordPress– As I said before, WordPress earlier known as a blogging platform has two versions which might sound the same but are not the same. WordPress.com is hosted by WordPress (quite limited in functionality) and WordPress.org that gives you full control and ownership.
WordPress Themes– An upper skin that occurs as soon as you install your WordPress blog. It changes the way your blog looks, functions, and behaves on both the front and back end. Although there are tens of thousands of both free and paid versions available.
Child theme- 'It's more like a sub-theme that you will be creating. The theme inherits all of its looks and functions from its parent theme but allows you to update the theme when the theme developer releases updates and patches without losing the customizations. Any changes made to the child are preserved even when the parent is updated. Useful but not always necessary for beginners.
Parent Theme– The theme you choose to be in the form of a parent theme will end up in creating a child theme for you. It may quite interest you to know that almost any theme can be a parent theme as long as you can customize it as required.
Theme Framework- A set of options built by a developer that extend what you can do with WordPress on the backend of your installation. It might be a theme or a plugin that you install, but it will change the way WordPress works and give you new features, customization abilities, design options, and more. A framework may come with its themes, or you might build your own theme in WordPress using a framework.
WordPress Plugin- A piece of Code/software that you install in WordPress so that your blog receives a new bunch of features and functionalities in no time. Of course, this can be both free and paid, simple or extremely complex.
Widgets- In a 'layman's language, a widget is a drag and drop feature that can be added to widget-ready areas of your WordPress blog like your sidebar, footer, and header. Some plugins give you more widget features.
Stylesheet- A file that contains your 'theme's CSS (Cascading Style Sheet) that determines how your blog looks, the fonts, colors, and so on. Changing this will affect your whole blog.
Making the right choice!
Down below, I would like to mention certain pointers that can guide you in selecting the best theme for your needs.
#1 Strive for Simplicity- WordPress themes incorporate a plethora of colors, complex layouts, flashy animations, etc. There are times when you need those things but think twice do you need them? Simplicity is the key to success. So look around for a theme that comprises of a design layout that helps you support your goal. It needs to look good but without compromising on usability and simplicity. And make sure that the 'theme's presentation style is not overly complicated. The only purpose of web design is to help users find the information they need and to help site owners achieve their goals at the same time.
I mean, if a theme looks great but does not help in getting new business or subscribers, then it cannot be considered as a good theme. It is also not a good theme when your users can't find their way around your website.
#2 Responsive is a must-have- Responsive themes adjust their layout different screen sizes and devices. It seems that a significant number of web traffic is generated from mobile and other handheld devices. Depending on your 'website's topics, this number could go even higher than 50% of your traffic. Until now, Google has shown mobile-friendly websites on top in its mobile search results. Regardless of your 'site's topics and demographics, all websites need to be responsive and fully mobile-ready.
Most WordPress themes are already responsive by default. But there are still sellers who are selling fixed-width layouts that are not mobile-friendly at all. Make sure that the theme you are choosing for your website is mobile-friendly.
#3 Testing the theme- One of the easiest way to test whether a theme is responsive or not is by resizing your browser screen. As you resize your browser screen, you will notice that the 'theme's layout will adjust itself to the screen width.
#4 Browser Compatibility- Your users will be different browsers. There are times when your theme may look perfect on the browser you use, but there might be something broken in other browsers. And this is the point when browser compatibility comes in. Most WordPress theme developers test their themes rigorously by using sophisticated browser compatibility testing tools. However, you can always run some basic tests to check the theme on different browsers like Google Chrome, Firefox, Internet Explorer, Safari, etc.
#5 Supported Plugins- The real power of WordPress comes with WordPress plugins. These plugins make it possible for you to do anything with your WordPress site. While there are plenty of WordPress plugins, some are must-have WordPress plugins for every website. Like Gravity Forms, Yoast SEO, W3 Total Cache, etc. Make sure that your WordPress theme supports all popular plugins. If you are unsure, ask the theme developer about it.
#6 Support Options- A significant downside of using a free WordPress theme is that there is no guaranteed support. Of course, some developers give excellent support to their free themes; many free themes have no support option. In case, if you mess up with your WordPress theme, then you will have to figure it out on your own. You can also end up paying a third-party developer to solve the tiniest problems. In addition to this, just make sure you select a WordPress theme that has good documentation and support option. Most premium WordPress themes offer detailed documentation with one year of email-based support.
In a nutshell, The research phase of choosing between website templates is key. Sometimes the most beautiful website themes look great on the front end but are not built well on the backend. So, what's next? Go ahead and make your choice!