How to Use Zapier to Automate Your Business Tasks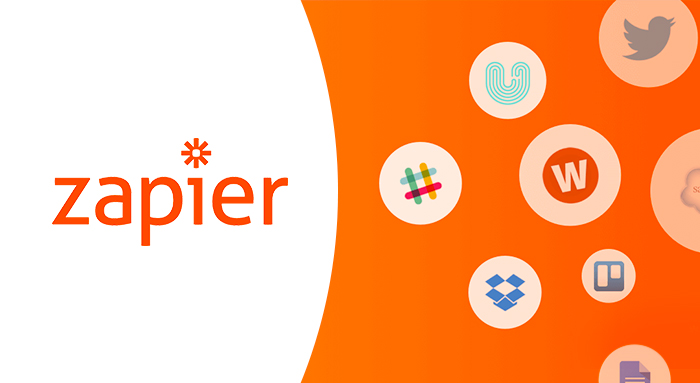 If you work online, sooner or later you're going to discover that there are more tasks at hand than you can possibly handle. And this can happen in pretty much any business area you can think of. For example, bloggers might get overwhelmed with social media management. Product managers might lose track of their online mentions. Entrepreneurs might get suck with endless spreadsheets of contacts to reach out to.
The list of tasks in any given industry can quickly rise from 0 to 100. And oftentimes, this happens overnight. In other words, it happens when you least expect it. As such, it's easy to lose out on potential opportunities, or simply lose out on the opportunity to promote your business further.
Now, while it's impossible to automate every single business task (if only!), you can definitely take off a lot of the extra strain from yourself by using tools like Zapier. Indeed, rather than hiring an external assistant, you can use a specifically-built platform to help you automate some of the most common business tasks. And do it with such precision that you'll wonder why you hadn't started using such a tool sooner.


In their own words, "Zapier is an online automation tool that connects your favorite apps, such as Gmail, Slack, Mailchimp, and more. You can connect two or more apps to automate repetitive tasks without coding or relying on developers to build the integration. It's easy enough that anyone can build their own app workflows with just a few clicks.".
Let's say that you're running an ads campaign on Facebook. Generally, you'd use a spreadsheet file to input each new lead and then continue your lead generation process from there. With Zapier, you can skip the input process entirely. This is because Zapier provides a seamless automation feature for adding Facebook leads to your spreadsheet file automatically.
Likewise, you can do things like sync up your Slack and Gmail account, so that you can chat directly from your Inbox or vice-versa. Further, Zapier is known for its file management features, eCommerce automation, and social media automation. There's very little you can't do with Zapier when it comes to automating everyday business tasks.
And this post is going to look at those different techniques and methods in-depth.
Zapier at a glance
The most fundamental explanation for Zapier's services would be that it uses two different apps and makes a distinct connection between them. From only 200 integrations some years ago, Zapier now supports more than 1,500 different apps and platforms. And you can rest assured, Zapier knows a thing or two about the apps you're already using in your workflow.


For example, if you're a Shopify user – you can use Zapier to directly send the customer information data from Shopify to your favorite email marketing service. Such services include MailChimp, ActiveCampaign, AWeber, and many others. Further, you can send that customer data to spreadsheets, Airtable, or any other data collection platform.
The goal always remains the same, to help you streamline and automate tasks that you would otherwise have to do manually. Zapier, as a software company, is an expert in this field, and there's a reason the world's most popular brands embrace Zapier as their preferred choice of business task automation.
So, with all that out of the way, I think it's time we look at ways in which you can use Zapier to automate your own business tasks. This list covers everything from tips, tricks, and the most popular Zapier integrations that you can benefit from right away. Don't hesitate to share with us the ways in which you use Zapier yourself, down below in the comment section.
#1: Streamline your social media tasks
Sharing your content to one social media website is manageable. But, when you start adding a few more, that task of social media management starts to become a little harder. In fact, you could save hours of your time per week just by automating a lot of the daily social media tasks. Such as, scheduling new content to publish, sending out blog post updates, or even performing automated replies to common questions.
The question is, have you done something like this before? If not, Zapier provides some of the best social media automation tools there are.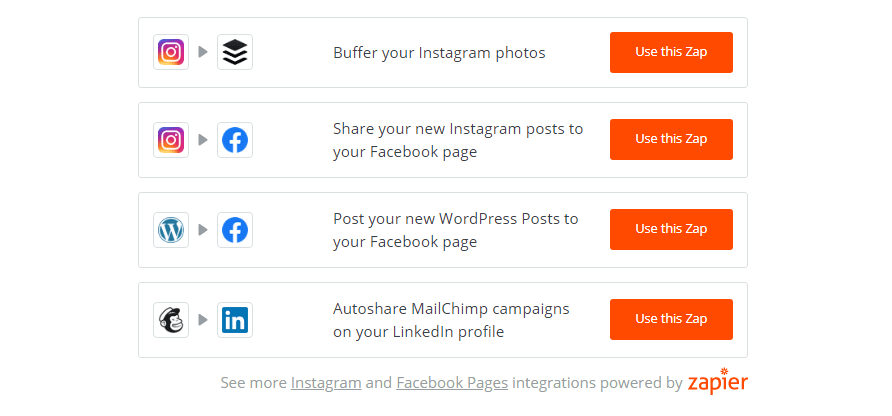 Let's take a closer look at some of the most popular uses for Zapier's social automation features. Keep in mind, this is only a small overview for the 1,500+ integrations that you get access to as a Zapier user.
Brand notifications. Finding solid mentions of your brand across 10+ social media networks is an absolute nightmare. In a sense that it takes too long, and the results are oftentimes skewed. With Zapier, you can automate the entire process. As an example, you can connect your Mention account to Zapier. This will then give you access to directly send any new brand mentions to a spreadsheet file, to your Slack channel, or email you directly.
Diverse cross-posting. Got an exciting blog post to share with your followers? Don't waste your time trying to publish a new thread on every network you've signed up for. Instead, use Zapier to automate the entire process. Whether it's LinkedIn, Twitter, Facebook, or Instagram. The cross-posting tools let you publish one update to the most popular social media sites with a single update. What's more, if you set up an RSS feed, all the posting can be done without needing your presence at all. Truly automated.
Content monitoring. Looking to keep a close eye on a specific topic or subject? With Zapier, you can configure automated content monitoring with extremely strict filters and rulesets. E.g. You can rule out different types of handles on Twitter to avoid seeing results from those profiles. Likewise, you can provide a set list of profiles to monitor, and specify a keyword for which you would like to be notified. The possibilities of monitoring content this way are only limited by your imagination and creative process.
The hard part? Well, you have to set everything up for it to work. But, that's a fraction of a time investment in comparison to doing all these tasks manually.
#2: Create a centralized business board
Doing business online requires more than just an email account. The average business person might use anywhere from 5 to 20 different tools on a daily basis. Depending on the type of business you manage. Now, that's an extremely large number of tools and data streams to manage without any external help. Until now, that is.
Zapier's integration with thousands of popular business tools opens the door for easy centralization of your entire business. For example, if you use Asana or Trello for task management, you can create filters with differing triggers that will notify you whenever a specific thing happens. And you can do this for virtually any Zapier-friendly application out there.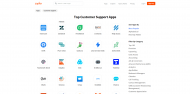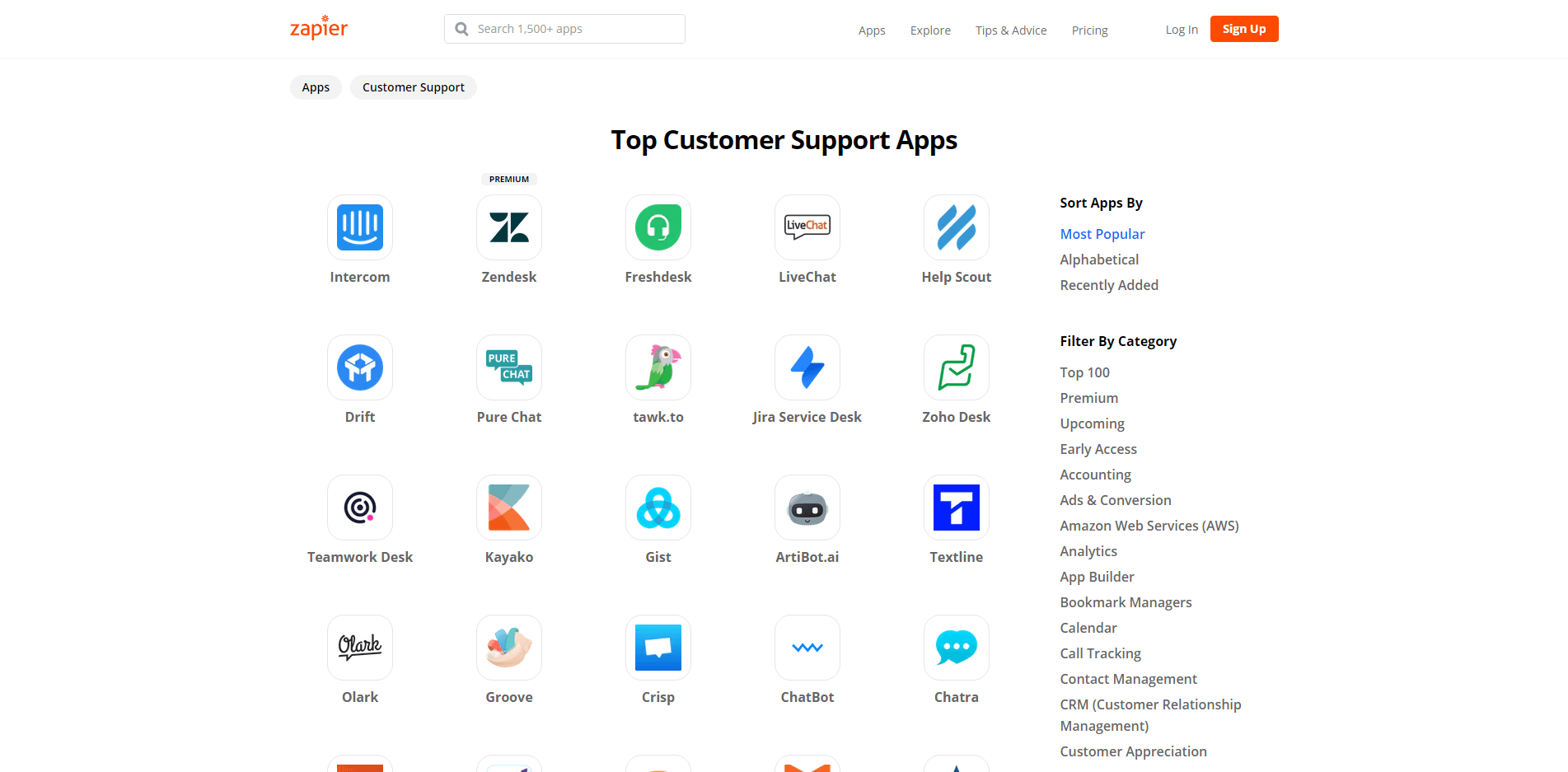 Take customer support applications for example. Chances are you have a support person on your team, managing most of the support tasks. But, some support questions are unique and require more thorough answers than a support person could provide.
As such, Zapier enables you to configure certain filters that would alert you whenever a specific support question is being asked. You can send this notification to your email, your mobile device, or anywhere else that you prefer. Now, imagine being able to do this for almost any application that you're already using.
#3: Effortless sales management automation
Do you operate an online store? If you do, then you probably already know that a sale never ends after payment has been processed. If anything, that's when a sale starts and opens the door for further promotion. Meaning, you will most likely want to turn the new customer into a newsletter subscriber and send them a welcome email explaining in-depth what your brand/product is all about.
Generally, you would have to use plugins (oftentimes paid) to automate such tasks. And even though Zapier is a premium product in its own right, it does solve the problem of needing too many plugins. The nature of Zapier's membership is that you get unlimited access to any of the supported applications and software.
So, whether you're a Shopify user or a WooCommerce member – Zapier supports automation for both all the same.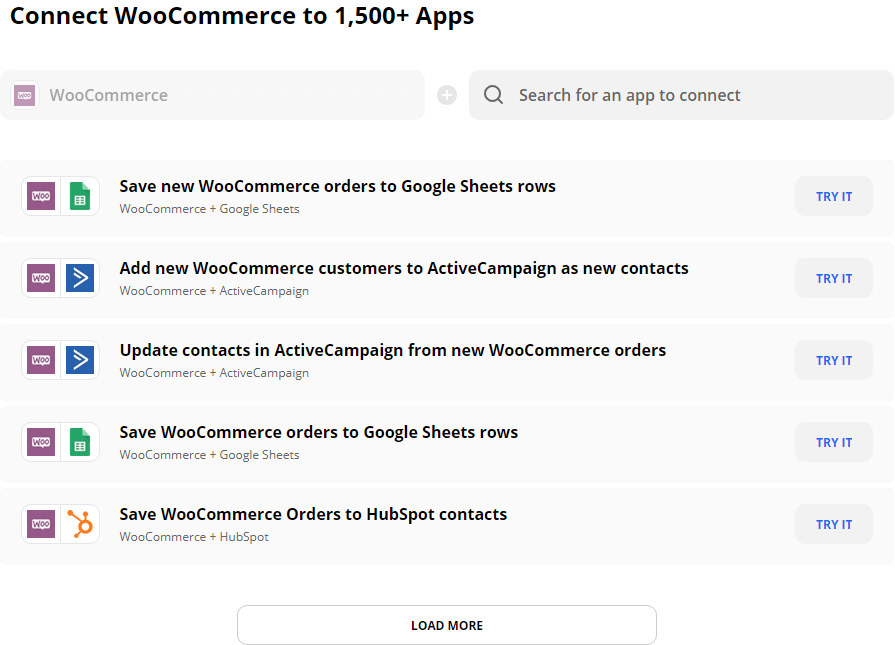 Let's say you wanted to send a welcome email and a subscription offer to all your new WooCommerce store customers. In this case, you would connect your WooCommerce database with a MailChimp (or any other email service) account (through Zapier) and everything else would be automated.
Zapier would be able to see in real-time any new customers and trigger a specific filter that you have created. In this case, sending a welcome email and offering the customer to sign up for your newsletter.
Such a methodology and approach come in endless troves with Zapier. Tasks that you thought you had to perform manually can suddenly be automated to their full extent. Freeing up your time and letting you focus on growing your business through other means.
#4: Manage your finances and expenses
Outside of automating marketing tasks, Zapier has grown in popularity due to its benefits to finance management. If you use several tools to manage and track your invoices, Zapier will gladly provide you with the functionality to unite the entire process into one singular invoice.
For example, whenever someone sends you a PayPal invoice, you can have that invoice converted in whichever format you prefer to keep it. Likewise, with added filters, you can sort your invoices on the fly. Whether it's adding them to a new platform, or by saving them within folders on Dropbox or Google Drive. The possibilities are endless.
How much does Zapier cost?
Let's talk about pricing. While you can use Zapier for free, the free account is extremely limited. Free users can only create 5 "zaps" variations, are limited to 15-minute update timer, and can only perform single-step triggers.
For a small indie company or a blogger who is just starting out – this is plenty to get you through some of the rougher business automation tasks.


But, when it comes to scaling your automation at large. Well, you have to consider becoming a premium user. And the features that come with premium plans are well worth the investment.
The Professional plan ($49 a month) is probably the safest bet for any small to a medium-sized business owner. you have access to unlimited Zaps, a 2-minute update timer, and a sophisticated filter.
Furthermore, the Professional plan comes with access to Webhooks. Which, in other words, let's you connect applications to Zapier that isn't officially supported yet. This is useful if you're a developer yourself or you have access to a developer from your team.
Is the cost justified?
I think the only means to answer this question is for you to do a broad review of your business tasks. E.g. Spend one week writing down the amount of time you spent on each individual task. And, what each task entailed and how it benefited the business; either in the short-term or long-term.
Afterward, you can put together a broader picture of how much of your time goes where as far as business is concerned. Let's say that you end up spending 6-7 hours a week on social media management. Now, while that might not seem a lot – it certainly is a lot when you consider that you can turn those 6-7 hours into 0 hours using Zapier's automation tools.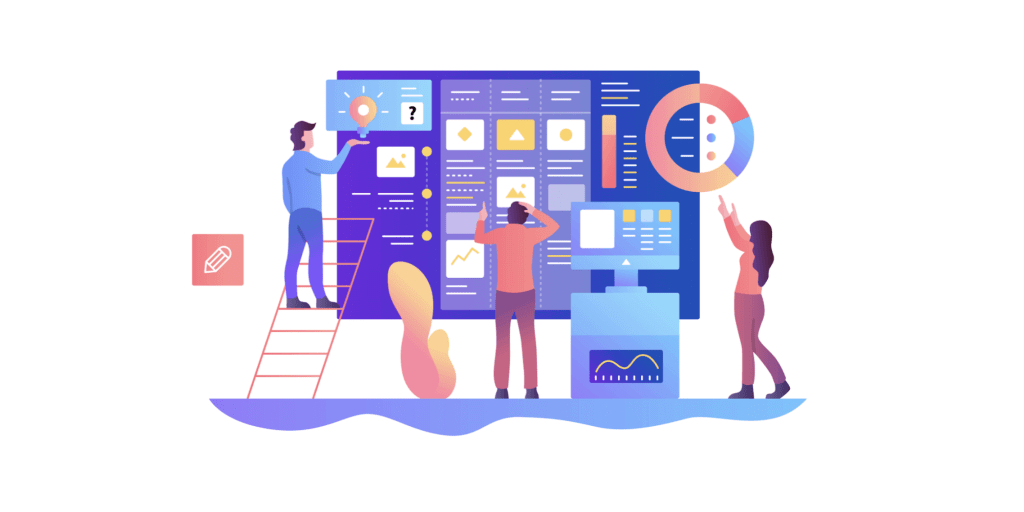 Another way to look at it is to consider your budget. How much of your budget are you currently spending on tools that do some kind of automation for you? Chances are there are a few of those in your arsenal.
Again, weigh in the pros and cons and see if it's cheaper to use Zapier rather than full-fledged alternatives. Whilst keeping in mind that a single subscription to Zapier enables for a multitude of automation opportunities rather than strictly isolated ones.
There's a lot to learn and master
It goes without saying that mastering this amazing automation tool takes time. Gradually, you'll discover new ways of using Zapier that truly benefits your bottom line. But, in order to speed up your learning curve, I highly recommend taking a fast-paced course. A learning course will take you through the ins and outs of the best possible usage for Zapier in your business. And, it might be a lot more comfortable to learn from someone who also uses this tool for their business.


One such course is published by Shaun Hughston on Udemy. It includes roughly 2 hours of video learning materials. And has a dozen individual articles that you can refer back to at any time.
The premise for this course is to give you a full-fledged introduction to using Zapier within the context of business automation. And although it costs $12 to access the course, that amount will pay itself back tenfold as soon as you start saving time on automating your business tasks.
Closing statement
If you've read this far, great! It means that you have a true interest in Zapier and everything it has to offer. Personally, I find it one of the more invaluable tools that a business owner can have. The possibilities for automation and productivity optimization are truly endless. Best of all, you only realize the scope of what you can do – once you start playing around with it.
With countless years of experience and a robust community behind it, this is one of those tools that you learn about and keep about. Don't hesitate to ask questions or share your experience with using Zapier. We'd love to hear of new and innovative ways through which Zapier can be used for benefiting your business.