Best Tips on Online Branding for Your Business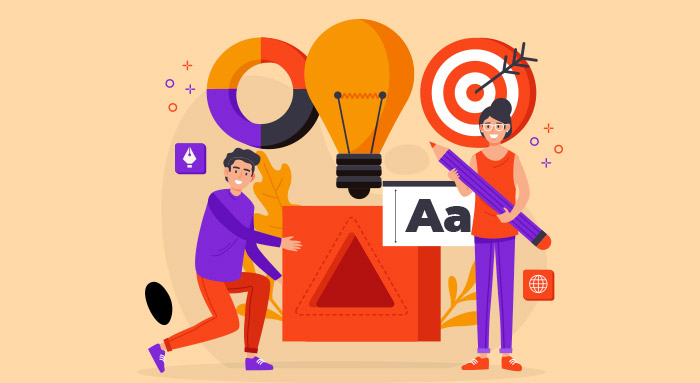 The role of online branding for the success of your business is undeniable.
Without building your online presence, your business will struggle to remain relevant and competitive in the sea of similar businesses, who have online branding as their top marketing priority.
Currently, according to the stats by Venngage,
89% of marketers say that building brand awareness is their top goal

77% of marketers confirm that having a strong online branding strategy is critical for the growth of their brand

82% of investors expect companies
But most importantly, 60% of consumers say they expect businesses to have consistent brand representation across all channels. Consumers are vocal about this because they often communicate with brands through several channels and expect companies to have equal support of their brand on all channels they are using.
To build a successful online branding strategy, you need to follow a digital-centric comprehensive approach, which includes several crucial steps.
What are they?
Let's take a look.
Create Content for Better Customer Experience
As a brand, you should already have a purpose and a clear message for your audience. What you might be missing out on is implementing this message in everything you do.
Everything, including content.
According to Optinmonster's recent statistics round-up, 63% of businesses don't have a documented content marketing strategy that they could use to build a strong online brand.
Meanwhile, as we mentioned in the introduction, consumers expect businesses to have a consistent branding strategy across all channels, which unavoidably includes content.
Here's the challenge.
How can you voice your message to keep it engaging every time, make it sound not too pushy, and not bore your target audience?
Social data can help you solve this problem.
This data includes information that your audience shares with you through social channels, including their demographics, location, and language.
But most importantly, this data includes your audience's feedback on their content preferences, which you can use to come up with ideas on how to formulate your brand's message.
Here you can see how this data looks like regarding the overall content type preferences, as well as the engagement for each post:

You can also collect social data through a poll or a survey to find out more about your audience's current content preferences.
Keep Your Brand's Identity Consistent on All Channels
To have a successful online branding strategy for your business, your brand needs to be easily identifiable.
Then, no matter what your product or service is, consumers will be able to easily find you across multiple channels. One of the ways to do it is to use your branding materials, such as a logo, on all the channels that you use for your online branding strategy.
For instance, Axonim, an online electronic design service, use their logo to build their online presence on their website, as well as on their LinkedIn profiles Axonim Devices and Axonim Mobile Apps, where they have their target audience:

Logos, in particular, play an important role in forming first impressions, which are crucial for forming a positive first experience with a brand.
However, to remember your brand, it takes 5 impressions on average. This means that your logo should appear at least 5 times on one-two channels or 1 time across at least 5 channels.
Following this simple rule will help you build an easily identifiable online brand, which is a part of your online branding success.
Work on Your Brand's Mission
Lastly, an important part of your online branding strategy is what your brand is associated with.
One of the important aspects of it is the social cause that your brand is engaged in.
For instance, if you visit the Procter & Gamble Instagram page, you will see that most of their posts show their active participation in the social causes they are engaged in:

This approach is called cause marketing and it can do wonders for the success of your online branding strategy, namely in terms of engagement.
How to choose a social cause that will fit your brand?
Ask your staff.

Your employees might have great ideas of social causes that your brand can help. Google uses this strategy, giving its employees complete freedom to choose the next social cause that the brand supports. So,

outsource this task to your staff

and they will provide you with all the necessary resources.

Ask your audience.

There is already a significant chance that your audience is trying to get your attention to a certain social cause. Ask your audience about their opinion of this social cause and do your research to see if the cause fits with your brand's values.

Unite with local volunteers.

If you are only at the beginning of this journey, it's better to start from local volunteering organizations. From there, you will be able to build up and expand the variety of social causes that your brand supports.
While searching for a social cause to associate your brand with, it's important to do your research.
Unfortunately, there is a high chance that the social cause that you like at the first glance could be a scam, so research it, ask the opinion of your staff and your audience to make sure that your brand values match the values of the social cause of your choice.
Wrapping Up
You already know that to build a successful online branding strategy, you need to have a clear purpose and a message that will represent your brand. However, creating a successful online branding strategy requires a lot more effort.
Make sure that your presence is consistent across all channels, and everything you put online represents your brand's values in the best way.
Hopefully, our tips will help you build and implement an online branding strategy that will lead your business to success.