22 Free Blogging Tools That Will Make You a Better Blogger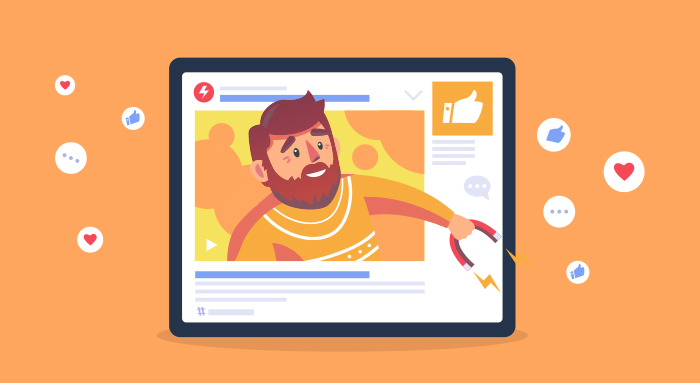 Blogging is one of the most popular online activities because it helps businesses to promote their products and allows creative individuals to share their ideas with global audiences. According to the report, there are over 600 million bloggers worldwide.
It's a sensational figure and it proves that only top-level authors can count on sufficient traffic in the long run. While the overall success of the blog mostly depends on your skills and creativity, you can give it a push using some of the best content creation apps and platforms.
In this post, we will show you 22 free blogging tools that will make you a better blogger. Let's take a look!
#1. Answer the Public
Finding a good topic for your blog is everything but simple, but Answer the Public makes the job a lot simpler. All you need to do is to enter the targeted keyword and the platform will show you an entire map of possible topics.
#2. Buzzsumo
Buzzsumo is one of the most comprehensive digital marketing tools with a wide range of functions. Jake Gardner, a content creator at the paper writing service, uses Buzzsumo for years and he says the platform takes topic research to another level by discovering the top-performing article ideas.
#3. Google Trends
Another way to discover popular topics is Google Trends. How does it work? The idea is simple – you just need to enter a search term or a topic and Google Trends will display the most popular themes related to your search.
#4. Google Keyword Planner
Generating blog traffic is not possible if you don't use the most relevant keywords. This is why you should use Keyword Planner, Google's native tool in charge of analyzing and identifying the best keyword solutions for your posts.
#5. Blog Title Generator
Sometimes you'll run out of headline ideas, but the Blog Title Generator will help you to solve the riddle quickly and effortlessly.
#6. CoSchedule Headline Analyzer
Sometimes you'll have a few headline ideas, but you won't be sure of their quality. CoSchedule Headline Analyzer is a simple platform that will evaluate your title suggestions and give you good insights on how to improve.
#7. Link Bait Title Generator
Link Bait Title Generator is another very interesting headline generation tool. Michael Jacobsen, an essay writer who frequently uses this tool, says that it's not visually-appealing: "However, it is user-friendly and gets the job done nevertheless."
#8. Survey Monkey
One of the easiest ways to figure out users' interests is to ask your fans directly. Survey Monkey is an online survey platform that you can use to design opinion polls and learn the needs of the target audience.
#9. Emotional Marketing Value Headline Analyzer
Just like the name suggests, Emotional Marketing Value Headline Analyzer is all about assessing an emotional connotation of your titles. If the goal of your new article is to drive emotional reactions, rest assured this is the right tool for you.
#10. Pixabay
Do you know that visuals increase the desire to read content by 80%? You should always add at least one image to your blogs to make it more attractive. This is where Pixabay comes in quite handy as it contains over a million of free high-resolution images.
#11. Death to the Stock Photo
If you are not really a fan of boring stock visuals – and you should be – then you might as well check out Death to the Stocks Photo.
#12. Dissertation Today
Sometimes you won't have enough time to create a new post single-handedly, so don't hesitate to consult with a professional content creation service such as Dissertation Today. They can give you precious help or recommend high-quality blog post ideas.
#13. Pic Monkey
Pic Monkey is an image editor with amazing functionalities. The tool can make your visual content look much more attractive, but it doesn't require any special editing skills or experience.
#14. Canva
If you enjoy creating visuals on your own, Canva is a superb tool that can simplify your task. You can take advantage of thousands of beautiful visuals, but you are also free to build your own visuals from scratch.
#15. Evernote
As a blogger, you must know how important it is to write down great article ideas immediately. Evernote is a highly convenient mobile app that enables you to note interesting themes instantly. Besides that, you can use the platform to share ideas with colleagues, create schedules, and do many other actions planning-wise.
#16. Google Docs
Google Docs is one of the most popular online writing platforms because it's easy to use and comes with a wide range of editing features. Besides that, it boosts collaboration among larger blogging groups and makes teamwork seem effortless.
#17. Hemingway App
Some bloggers write for younger audiences and need to make their posts as simple as possible. In such circumstances, you should test the readability of your article with the Hemingway App to ensure it suits the expectations and reading habits of your audience.
#18. Grammarly
Grammarly is by far the most popular proofreading plugin globally. It turns proofreading and editing into super-easy processes because it gets the job done automatically.
#19. Pingdom
Blog readers will abandon your site if a page takes too long to load. To fend off this annoying issue, you should utilize Pingdom. It's a quick page load speed test that will reveal website performance and give you instructions on how to make it faster.
#20. Buffer
Writing a great blog post is not where the job ends. On the contrary, it is only a beginning as you now need to promote it through social media channels. Buffer enables you to do it simply and helps you to grow social reach in no time.
#21. Click to Tweet
Twitter is a powerful blog promotion platform, so you should allow readers to share interesting quotes from your articles on their accounts. All you need to do is to install Click to Tweet and your blog will enjoy the privilege of Twitter promotion.
#22. Google Analytics
You cannot improve blog performance if you don't analyze the results, so make sure to use Google Analytics in everyday work.
Conclusion
Blogging is a popular online activity, but only the most proficient authors can hope to attract a lot of visitors in the long run. In this article, we showed you 22 free blogging tools that could help you to become a better blogger. Have you ever tried any of these platforms? Which one did you like the most?