8 WordPress Affiliate Plugins to Help You Generate More Sales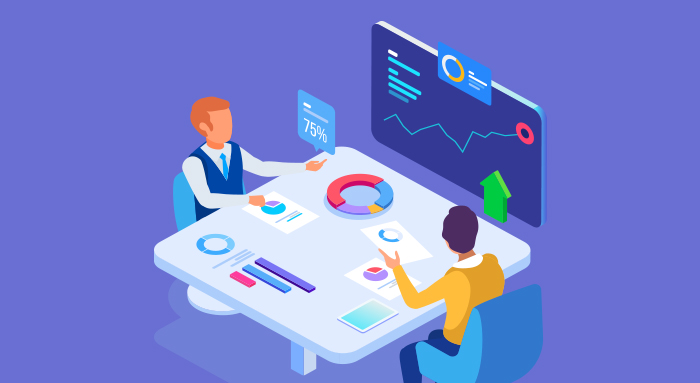 Generating an income with your project can happen in a multitude of different ways. Generally, new bloggers will almost always go with the advertising route. It provides little to no required prior investment, and you can generate revenue simply as you type out more blogs. It might not be the biggest return on investment, but at least it's something to start out with.
Gradually, you're going to expand your blog or project to different areas. Some bloggers like to write books, other host webinars. And finally, some go the product route. A product that essentially solves a specific problem. But, thankfully, affiliate marketing is not limited to use cases and you can adapt it to virtually any scenario.
E.g. If you have written a book and are promoting it with your blog, you can easily make an affiliate program to share revenue with people who refer new customers to you. This goes out to any other type of monetization technique out there.
Furthermore, affiliate marketing is extremely popular with eCommerce. So, if you haven't already, definitely take a closer look at how you can generate more income through eCommerce affiliate marketing.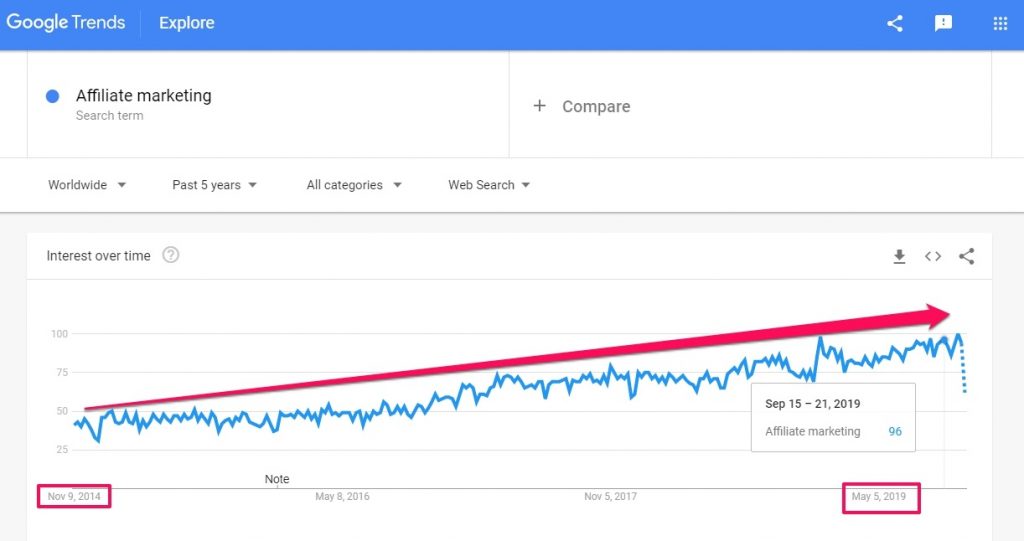 The primary focus for this article is around affiliate plugins intended for WordPress. So, if you use WordPress as your blogging/cms platform of choice, keep on reading to learn about the best affiliate marketing plugins out there.
We encourage you to weigh the advantages and disadvantages of each one to make a sound choice. Only because some might require a far greater learning curve than you're willing to deal with on a daily basis. That said, there are plenty of choices in this list that makes it easy to get into affiliate marketing from day one.
The basic rundown for an affiliate marketing program
Here are a few simple steps in which you can turn your project into an affiliate-friendly product:
Create and/or develop a project; book, video series, software, etc.
Decide on individual pricing and stick with it.
Decide on what percentage you're willing to share with those who promote your product on your behalf.
Find software (in this case, a WordPress plugin) to help you facilitate affiliate marketing management.
Spread the word about your affiliate program either on directories or by reaching out to people relevant to your industry.
Enjoy earning extra sales while helping others making extra revenue from affiliate sales.
Following these simple few steps are failproof. So, let's not beat around the bush and let's take a closer look at some of the best choices out there.
You can also become an affiliate for StylemixThemes by promoting one of our many themes and plugins that we have listed on ThemeForest. They run a completely unique affiliate program, which also offers enticing monthly bonuses to top affiliates!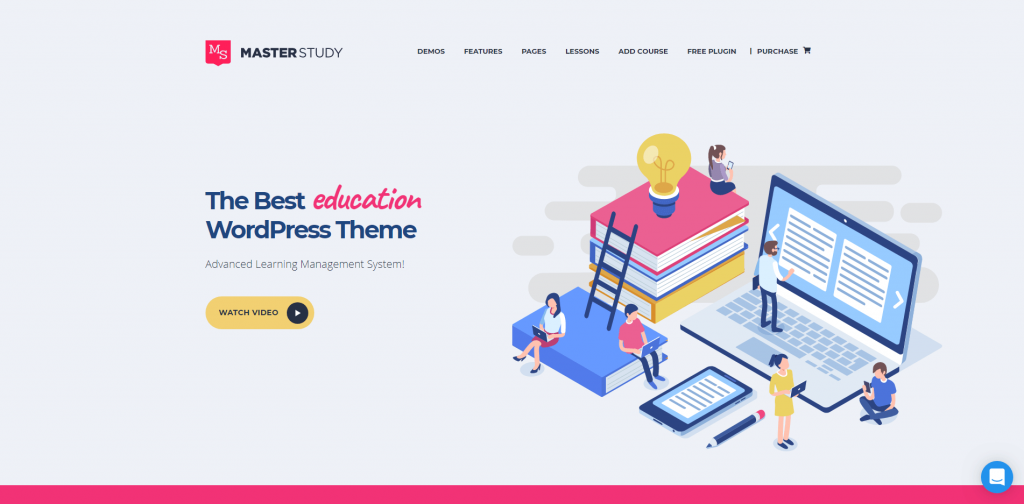 Although not necessarily a plugin by itself, our MasterStudy WordPress LMS theme is an ideal starting point to get into affiliate marketing. The theme itself is built as a Learning Management System platform. In short, you can use MasterStudy to convert all your material into educational lessons that readers can subscribe to. We've seen great success with this theme over at ThemeForest, with more than 6,000 sales to date already!
So, how exactly does it work, and how it can help to elevate your affiliate sales? The most important factor comes down to a unique feature called the Points Reward System. Basically, whenever an existing subscriber invites or refers to a new subscriber, they can earn points for doing so. After some time, they'll have enough points to grab any new courses or material that you're providing on your platform.


The "downside" here is that the Points System does not involve any monetary exchange. So, people would not be able to cash out their earned points for real money. However, this provides an interesting system for your existing users to invite more people to your platform. As that would give them access to more courses or other material that you have to offer.
And, if you charge a base subscription fee anyway, then all new users (including those referred) would have to sign up as premium users. In a sense, that's where you're going to make your return on using this system.
We totally understand if this isn't the route you're looking to take, so of course, we have plenty of alternatives to show for more niche situations. So, let's look at them.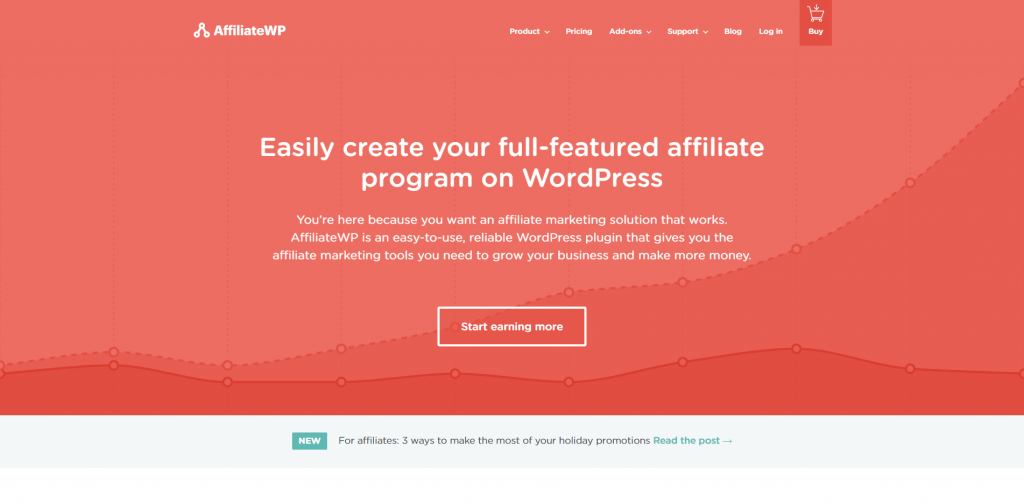 AffiliateWP is one of the more well-rounded affiliate plugins for WordPress. It also comes from the family of people who are behind plugins such as Easy Digital Downloads. So, not only are you in good hands, but you're also getting to work with a plugin that's developed by experts in the field.
When you first install AffiliateWP, the plugin will automatically create an affiliate area. This is a separate WordPress dashboard where all your affiliates can hang out. Meaning, create affiliate links, monitor their earnings, and request payout payments.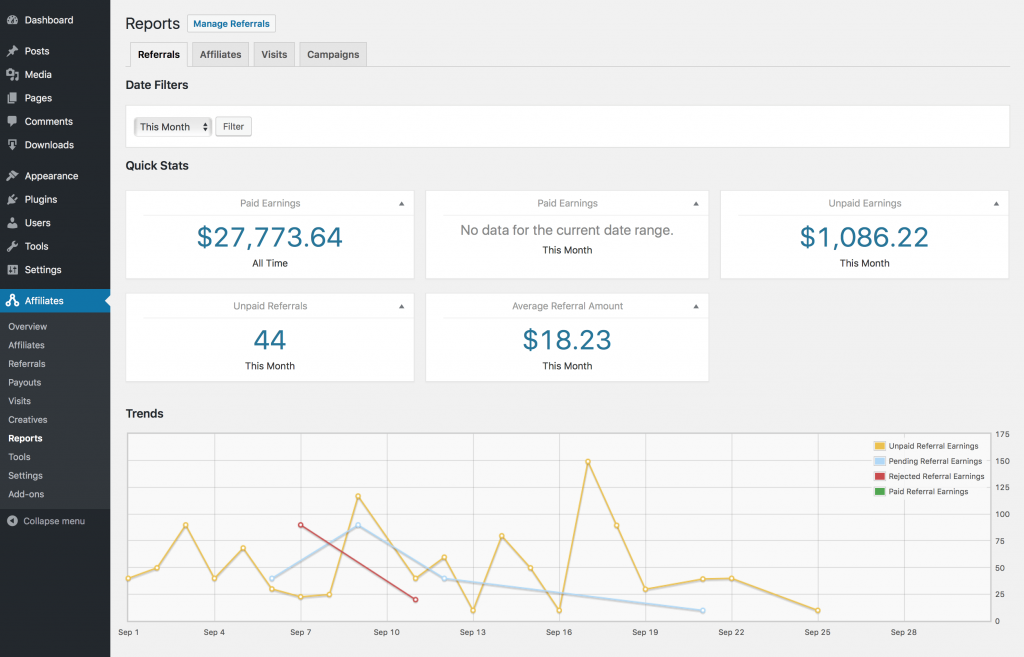 On top of that, the plugin is extremely diverse and provides a lot of details. Specifically, how much any given affiliate is earning. As such, an individual could monitor when a specific sales program he runs provided the most return.
Further, you can integrate AffiliateWP with existing eCommerce and other payment systems. This makes it even easier to generate affiliate revenue as you're providing your affiliates with more choices.
Some of those systems are:
Gravity Forms,
MarketPress,
Easy Digital Downloads,
Ninja Forms,
Restrict Content Pro,
WP eCommerce,
and many more!
Among other features, you'll find manual affiliate approval, creative resources, rate types and generation, and exportable data.
Last but not least, pricing. The Personal plan will set you back roughly $99 per year, whereas the Professional plan (most popular) will be around $249 per year.
It's a steep investment if you've never dealt with affiliate marketing before, but I have no doubt it will pay itself back tenfold before you know it.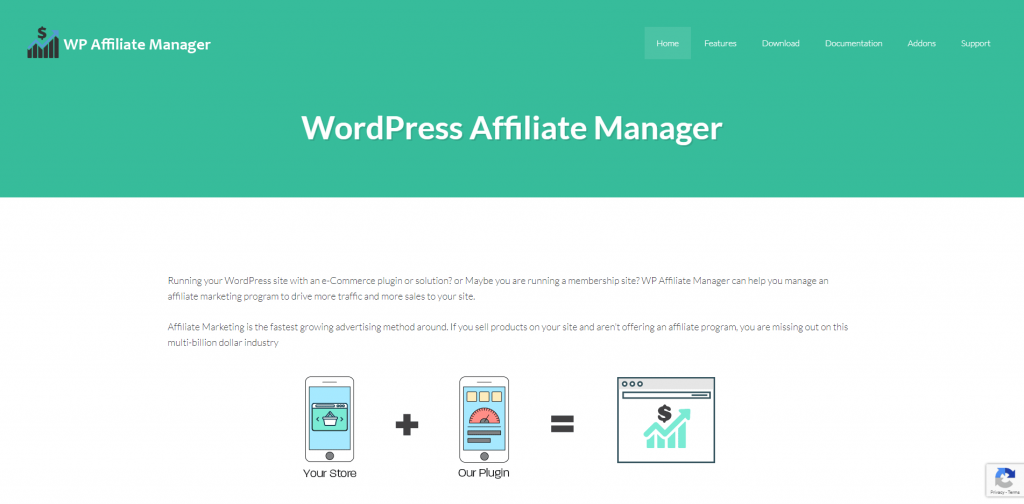 The WP Affiliate Manager plugin is targeted specifically for people who already use an eCommerce solution on their site. So, if you're a user of WooCommerce, WP eStore, Simple Membership, then this plugin is made exactly for you.
Since you already have an existing store, this plugin will simply add an affiliate function to it so you can start earning extra money. A portal will be created where new affiliates can sign-up and manage not only their referral links but also things like reports and payouts.
Payout Rates & Status
An interesting feature for this plugin is that you can set different types of affiliate rates for each unique affiliate that has signed-up for your program. You can, for example, pay based on order size or based on a flat percentage. Furthermore, you can "upgrade" certain affiliates to premium status to help them earn even more.
In short, why not reward those who help you bring in the most sales? It only makes sense. And, in the long run, it should make your affiliate program that much more appealing.
I'd highly recommend going over the documentation to see how the plugin works and to explore the full list of features. In terms of installation and usability, it's very flexible and easy to use.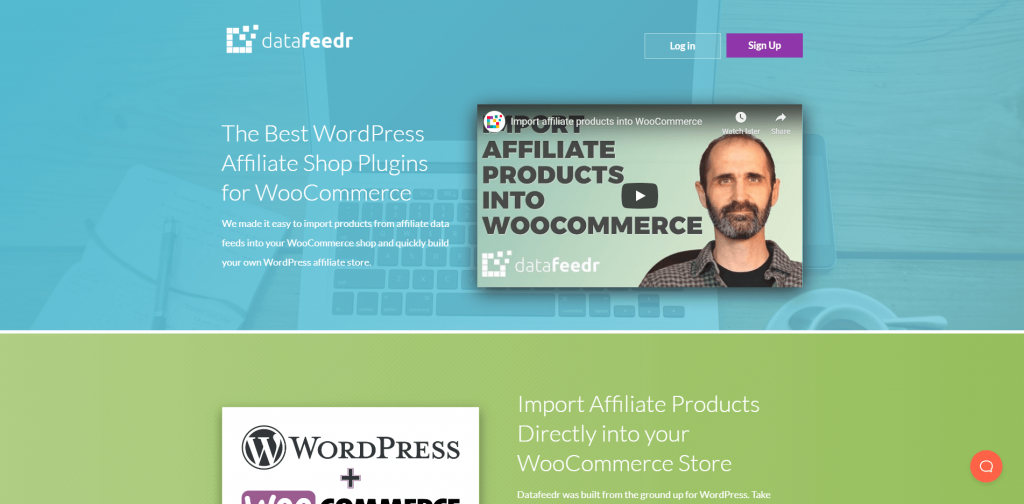 I guess you could say that Datafeedr is a little bit of a backward plugin in comparison to our first three listings. It is so because Datafeedr is used as a means for you to become an affiliate for other people's products. E.g. You can import large sets of products from sites like Amazon directly inside your WooCommerce store. Afterward, you can specify your affiliate username and start earning money by focusing on selling those products.
This is actually a fairly popular method for making money other than writing blogs or making digital products. You can, instead, focus on building an online site that focuses on making money through the sales of other people's products. This gives you room to optimize the SEO of your store, to write content around specific products, and more.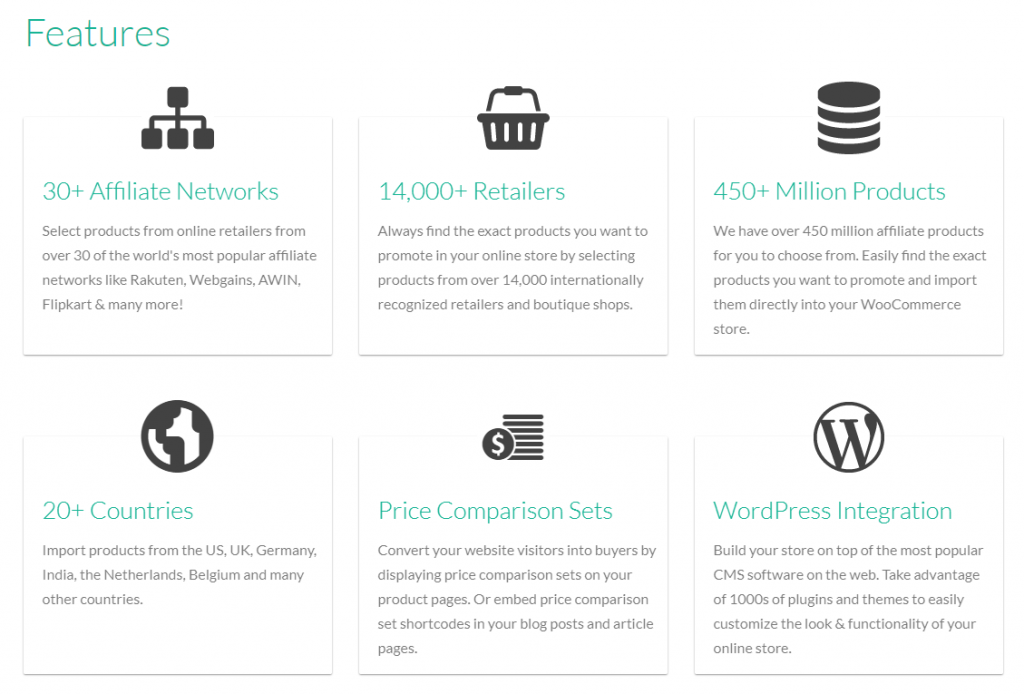 Also, you can use this method to focus only on the most trending products. As the saying goes, first come, first serve. Datafeedr comes integrated with API access to the most popular retail stores worldwide. All you have to do is use the in-built dashboard to specify a set of products you'd like to import and the plugin will do the rest. It's kind of automated from thereon.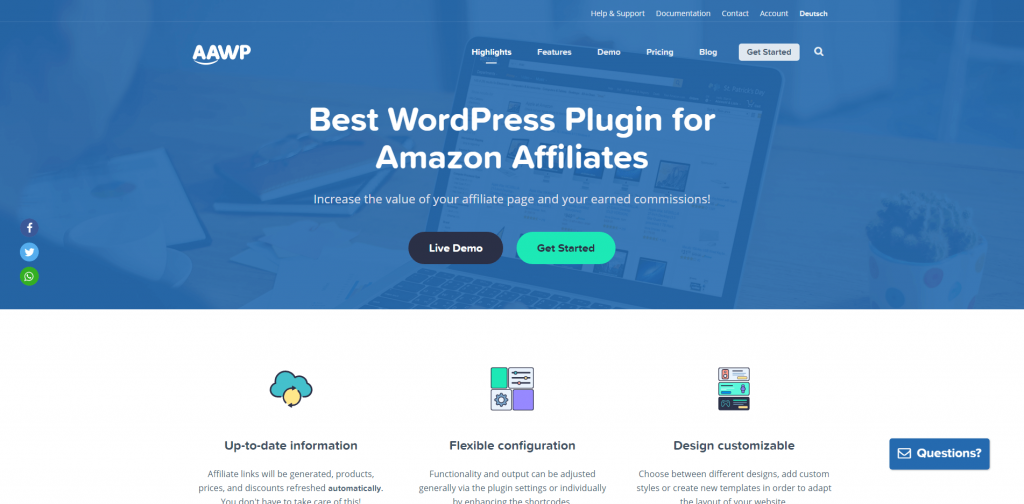 Following similar footsteps as the previous plugin — Amazon Affiliates WP is also exclusively a plugin to help you make money individually. It is designed as a means to import Amazon.com products directly inside your WooCommerce store so that you can promote them as an affiliate.
Despite the simplicity of the task, there's a lot of reasons to admire this plugin. And here are a few of those reasons we thought you're going to find interesting.
Theme Independence. AAWP works exclusively with any theme, whether eCommerce or Blogging. This is due to its nature of using custom shortcodes and templates system. As a result, you can display your affiliate products anywhere without compromising design quality.
Automated Updates. Some products have their pricing change overnight. It would be a tedious task to have to check this manually each day. Thankfully, AAWP does automated data updates by utilizing Amazon's product API.
Caching Products. To reduce the number of requests to your server, and thus improve performance, this plugin caches ALL of your listed products. Whenever there is an update to pricing or product information, the plugin will update the cached version automatically.
Comparison Data. Nothing helps buyers make a swift decision than a comparison table. This is a native feature to this plugin which will allow you to display different types of products in a comparison style format.
This, of course, is just a small fraction of things you can do. All in all, it's a solid choice for an affiliate plugin if you plan to resell products from Amazon's retail store.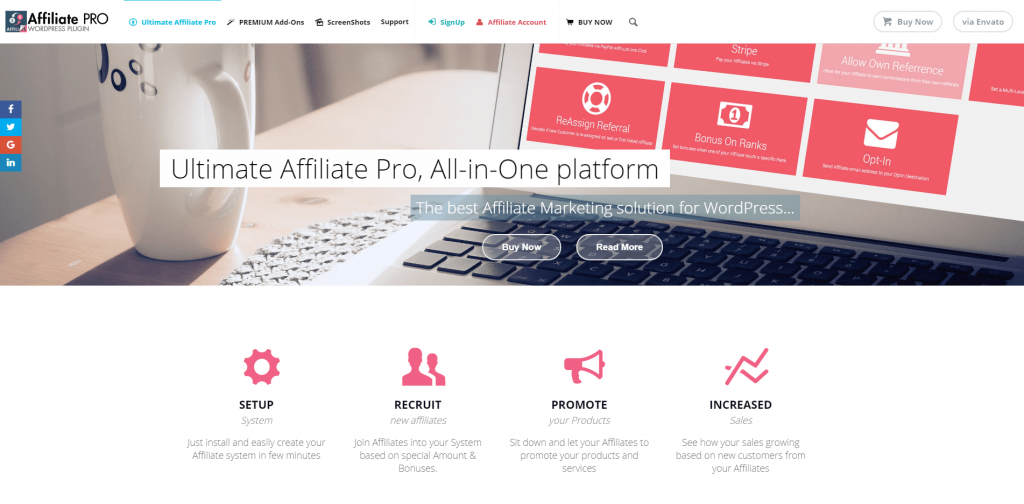 With 8,300+ sales to date, it's fair to say that Ultimate Affiliate Pro has seen some success since its inception. So, what is this affiliate plugin all about? In a few words, UAP lets you revamp your entire product selling scheme by implementing a fully automated affiliate system.
One thing that's notably different from other plugins is the way in which UAP manages metrics. As an example, you can offer different reward systems based on Cost per Lead, Cost per Sale, Cost per Click, and so much more. Your affiliates can even go as far as creating their own subset of an affiliate network through your program. This means that they get to set their own rewards system, payment structure and more.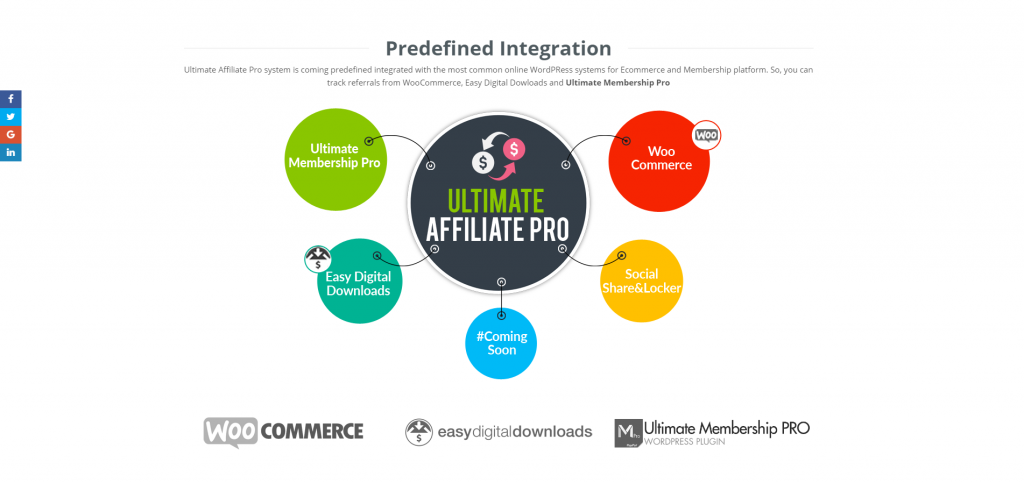 And yes, this plugin can be fully integrated with your other favorite WordPress plugins. In fact, Ultimate Affiliate Pro is built to be used with plugins like WooCommerce, Easy Digital Downloads, and Ultimate Membership Pro. The type of plugins that tie together your entire customer base into one singular membership platform.


YITH is a strong brand name in the WordPress ecosphere. Their plugins extend to Wishlists, Payment Gateways, WordPress Themes, and much more. We're also using some of their tooling in one of our latest themes: eLab – an electronics store theme for WordPress.
As is the nature of other YITH plugins, this one is extremely simple to get started with. If you're looking for a quick way to earn more sales by promoting your products through affiliates, this is the one plugin not to miss.


Once the plugin is activated, every single WooCommerce product on your site will be possible to be converted into an affiliate product. This means any new users (affiliates) who sign up to your site can generate unique referral links and start earning right away.
This would be most useful to bloggers and influencers who are promoting their books or series and wish to spread the word about their work besides using native advertising methods.
Since the plugin does have a Pro (paid) version, here are all the free features you get it with it:
Plugin stores affiliate ID data, so even if a customer returns at a later date, the purchase still counts towards the original affiliate.
Only registered users can become affiliates and have their payments paid out.
You can specify the amount of money your affiliates earn based on different types of criteria.
Each affiliate has access to their own separate dashboard from within which they can manage their profile.
I'd highly recommend this plugin based solely on the nature of its simplicity. Once it's activated, you can start inviting affiliates immediately. All earnings, reports, etc. are calculated and reported as it happens in real-time.


As you saw throughout this roundup, a lot of the WordPress affiliate plugins do many different things. Some are full-fledged systems, while others provide a more noble functionality. And as far as EasyAzon goes, I think it falls in the latter category. Simply put, you can use EasyAzon to quickly generate Amazon affiliate links that you can put inside your blog posts.
Because otherwise, you would have to do this process manually. Search for the product, go to Amazon's Affiliate Program site, and find a link that's suitable for your purpose. It's a loss in productivity if you're often writing reviews and things like that.
So, in that sense, EasyAzon really helps to streamline the process. Just look up the product name, and the plugin will quickly generate an affiliate link with your specifications. How you promote those links further is entirely up to you.
Closing words
The best plugin is the one that does exactly what you want it to do. And, with that being said, I think the choices we have outlined provide more than enough flexibility to achieve your long-term goals.
It can be daunting to attract your first affiliates, and you might have to reach out to other influencers individually. But, as with all things, persistence tends to find a way to pay for itself.
Let us know what you plan on turning into an affiliate marketing product. We'd love to hear about the products you're working on and what your future plans are.
Perhaps, you have found an affiliate marketing plugin that isn't on this list yet. Do let us know and we will see if it's an appropriate fit.