WordPress vs. Joomla vs. Drupal – Which One is Better
As you start to peruse the options for building your website, you will find many possibilities that could work well for your needs. Of course, those who are new to building sites can find themselves overwhelmed as they start to narrow their choices to determine which one will work best for their needs. In this article, we will be looking at three of the most popular choices – WordPress vs. Joomla vs. Drupal – and will provide you with some of the pros and cons of each of these choices to help you make your decision.
When it comes to the content management systems, or CMS, you will find that these all are open source and free software that you can use. In addition, they are primarily written in PHP and all support MySQL as their database management system. You can use themes for altering the visual appearance with each of these options, as well. While all these similarities might make you think that they are all essentially the same, it is important to note some of the differences as well when examining WordPress vs. Joomla vs. Drupal.
---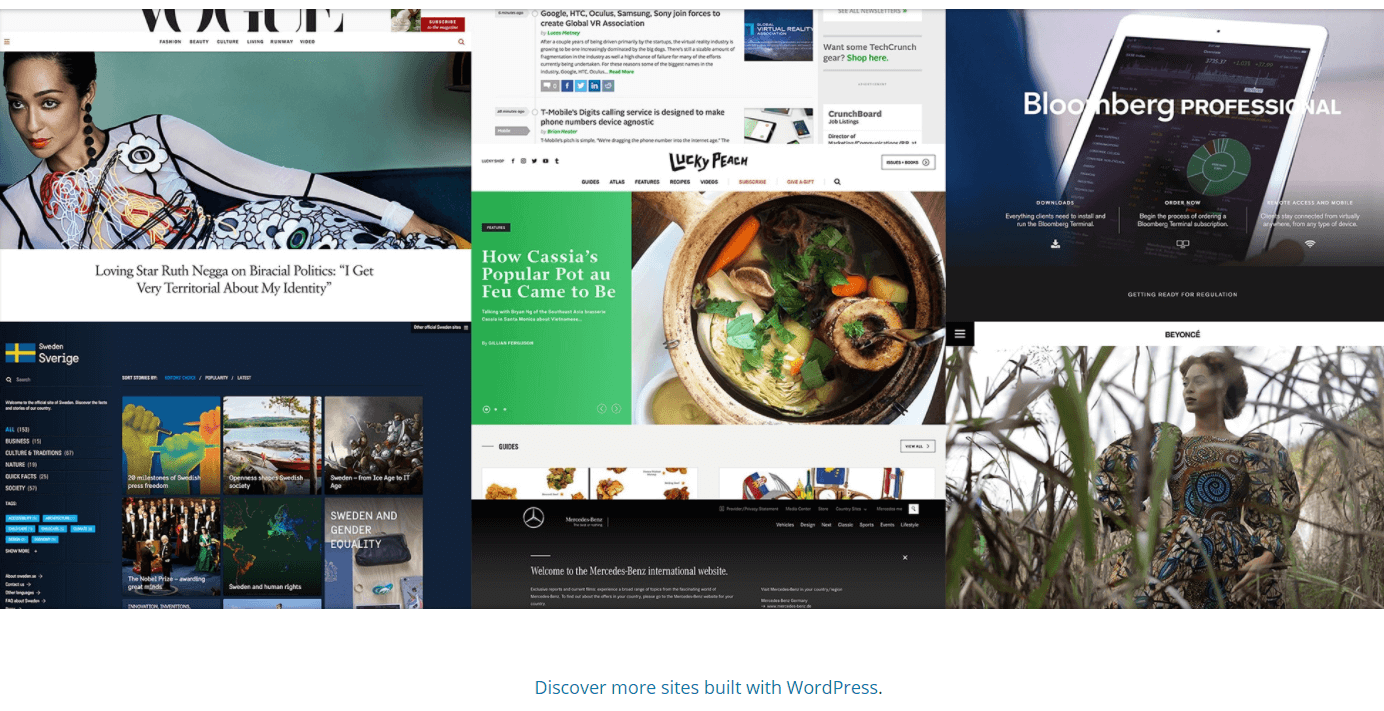 WordPress has a great reputation when it comes to ease of use, which is why it remains the most popular option for websites today. It will install in just a few minutes, and templates can be added quickly. The user interface tends to be simple and easy to understand so you can start creating pages, posts, and customizing in a matter of minutes.
---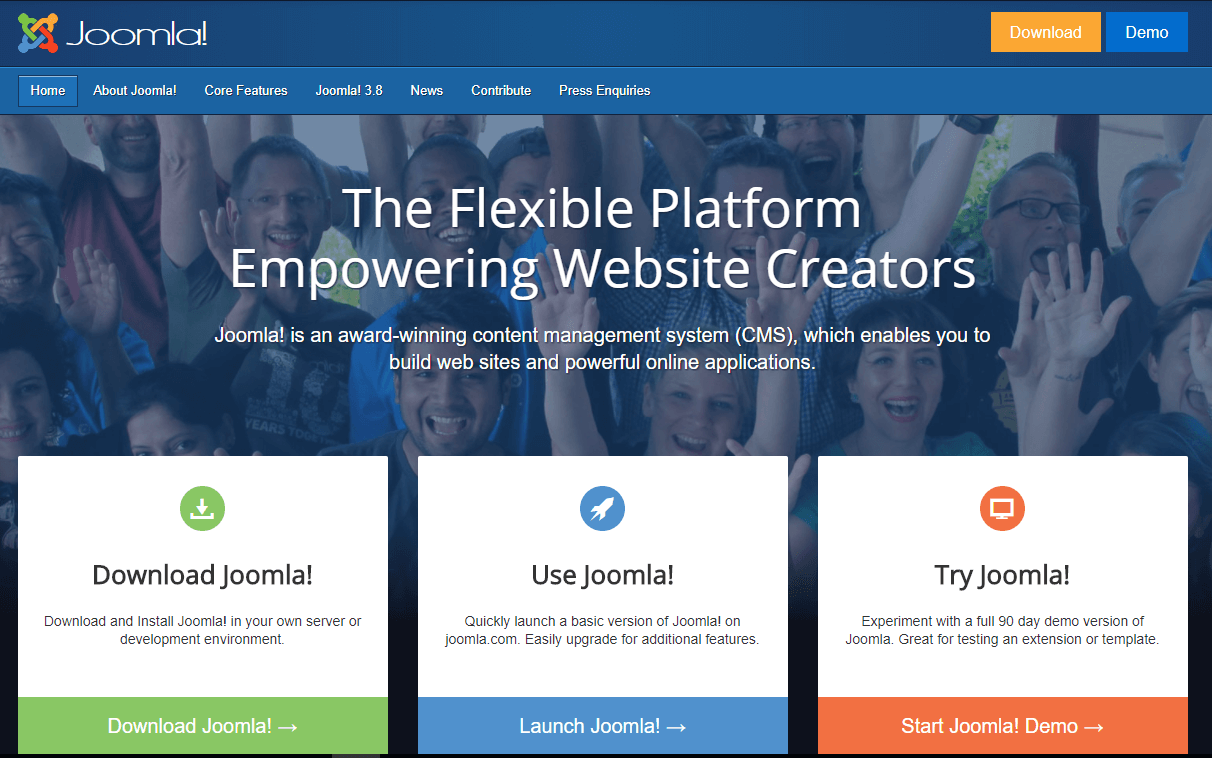 Joomla installs quickly, as well, but the control panel is not quite as intuitive as those found with WordPress. This can make it difficult for fast customization and to get your site "just right". It may be too much for someone who is just beginning.
---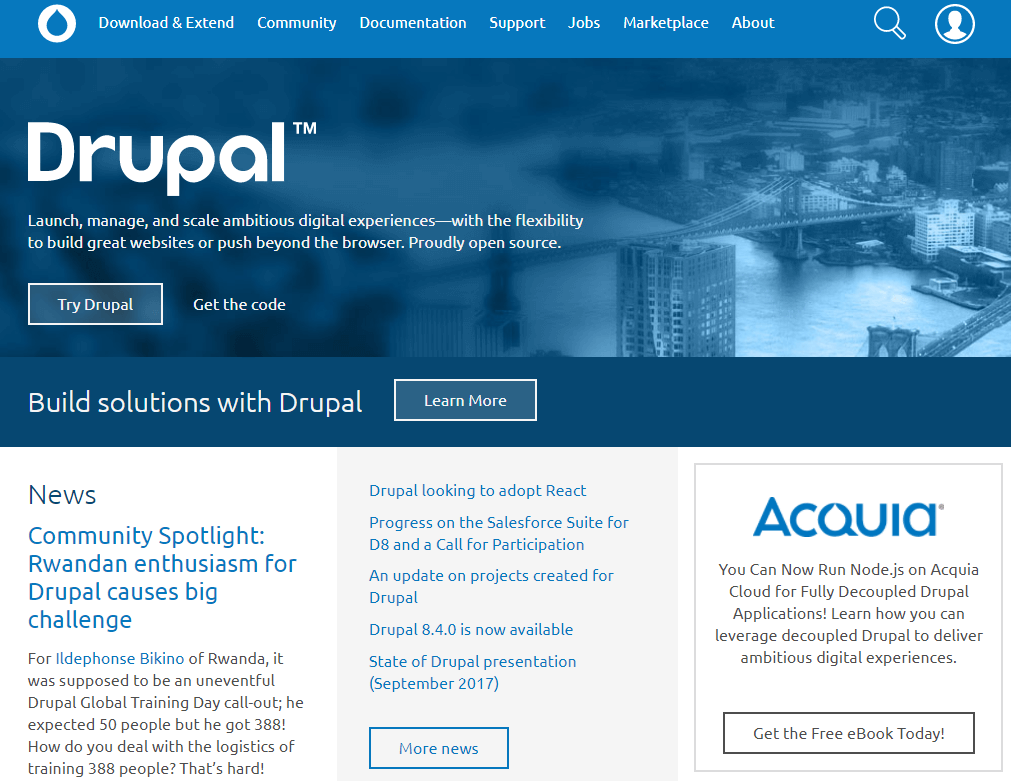 Drupal has a similar installation method, but it also happens to have a range of complicated features that many beginners could find difficult. Adding content is simple, as it is with the other options presented here. However, when it comes to the actual configuring of your site, it becomes quite a bit more difficult.
---
WordPress vs. Joomla vs. Drupal.
Those who are just starting out, or who want to have the easiest experience, will find that WordPress tends to be the best choice for them when comparing WordPress vs. Joomla vs. Drupal. Once you have more experience, if you find that WordPress is not for you, then you might want to switch.