Why Using Nulled WP Themes and Plugins Is Bad For Your Website
To find out more about why nulled themes and plugins are harmful to the WordPress online ecosystem as a whole, and your website in particular, check out our short guide on the topic below.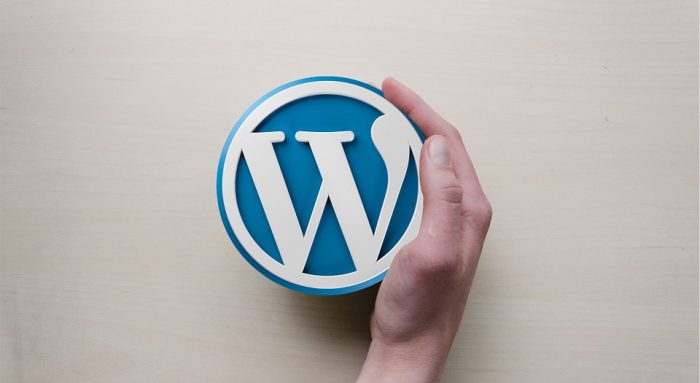 A "nulled" WordPress theme or plugin is simply one that's been downloaded from an unofficial repository of website free of charge. While the practice of hosting nulled themes and plugins is not strictly illegal since WordPress is licensed under the GPL, downloading and using these nulled pieces of software can cause all sorts of problems.
Not only does it cause developers and designers to lose money, but these themes and plugins can also easily be modified by third-parties to cause undesirable website behavior. In fact, nulled themes and plugins are often the prime culprits behind hacker attacks on your website. As such, their use should be avoided at all costs.
They Can Cause Privacy Issues
Nulled themes and plugins can also make your website more vulnerable to various sorts of data theft. And having your data stolen can potentially ruin your entire online operation, whether due to the sharing of trade secrets, or the loss of customer confidence. Credit card details are often the primary target of such attacks, but other kinds of information can get stolen as well, including customer emails, passwords, transaction histories, etc.
Since data can be copied without modifying the original files, data theft attacks are often detected only once it's already too late. A common tactic employed by modern hackers is to hold your stolen data for ransom, causing further losses.
They Make Your Site Less Secure
As we mentioned in our introduction, the main issue with using nulled themes and plugins is their ability to compromise the security of your WordPress website. Since you're not acquiring them from a certified vendor, there is nothing stopping hackers from embedding various kinds of malicious code into them.
Even if your website seems to be working fine, it is possible that unauthorized processes are being run in the background, which makes this sorts of hacking attacks difficult to detect. Malicious code of this sort can also propagate itself, infecting legally purchased WordPress components. If you used nulled themes and plugins in the past, be sure to have your website audited by one of many web design experts.
They Are Bad for SEO
Another risk posed by nulled themes and plugins is the fact they can cause negative SEO. Such themes and plugins can modify your links so that they redirect visitors to other malicious websites without your knowledge. Such links can be embedded quite deeply in your website's structure, and they can easily be disguised as regular links, so it's quite difficult for a human to spot them.
Search engine crawlers, on the other hand, will easily match these links to malicious websites in their database, and your website will get a penalty as a result, either through de-ranking, or complete de-indexing. Getting your SEO rankings back to where they were previously can take a lot of time, which means nulled themes and plugins can cause lasting damage.
They Will Bring Legal Trouble
Even if a given nulled theme or plugin has been proven to be benign, the fact remains that you are using a piece of code without the license to do so. And if you get caught, the creators of the plugin or theme in question will have legal precedent to take you to court.
In practice, this rarely happens, but only because using nulled themes and plugins is such a wide-spread practice. But as increasingly sophisticated copyright infringement detection algorithms become available (YouTube, in particular, has been making a lot of progress in this area recently), it will be easier to determine whether your site is using nulled themes and plugins, enabling copyright holders to take legal action against you.
They Are Often Outdated
WordPress is a platform that encourages plugin and theme creators to frequently update their products with bug fixes, security patches, and new features. However, nulled themes and plugins can't receive these benefits, unless pirates provide new nulled versions after every update. This means that nulled themes and plugins are frequently based on outdated versions of software, meaning they are less secure overall.
And since plugins and themes often rely on other plugins and themes in order to function, having outdated plugins will often break compatibility. Even if there is a regularly updated version of a particular nulled theme or plugin, you will have to manually install it each time there is a new version out, which is more effort than its worth.
They Lack Support and Documentation
Some advanced WordPress themes take some effort to use and set up properly, which is why their developers frequently offer documentation and support. Documentation in the form of technical specifications, user guides, interactive tutorials, etc. adds a lot of value to a theme or a plugin, and by opting to use nulled themes and plugins, you are limiting your access to these valuable resources. Having access to customer support is possibly even more valuable, especially if you are running a commercial WordPress website. And without a valid license key, few developers will be willing to offer support.
They Discourage Innovation
Finally, using nulled themes and plugins is not just harmful to your own website – it can also cause industry-wide problems, which will impact your business operation in more subtle ways. By using a nulled piece of software, you are effectively taking away money from its developers. And if developers are not getting paid for their work, they will have little incentive to write code, create documentation, or provide support. This will bring the overall level of quality for themes and plugins down, as few developers will be willing to spend their time on a venture that doesn't pay the bills.
Conclusion
Nulled themes and plugins are harmful both for the businesses using them, the developers that make them, and the people that will be visiting your website. Even though you didn't pay for them, they can cost your website more than just money, as we have tried to show. While it may be tempting to use them, a more sustainable strategy would be to respect the developers, and pay your dues – the benefits will offset the financial cost many times over.