How to Create a Classifieds Site with WordPress?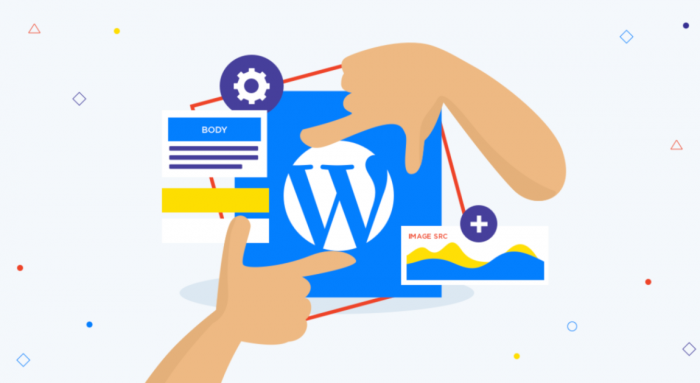 You are most likely already familiar with sites like Craigslist and Facebook Marketplace. Two of the most popular classified ads sites in the world right now. Whether it's selling something or offering a service, a classifieds site is extremely helpful in getting it done quickly and efficiently.
Some classifieds sites offer free listings, while others will charge a premium based on the listing type. Also known as paid advertising. There are countless niche-style classifieds sites that charge for getting your offer/product listed there. As an example, take a look at We Work Remotely.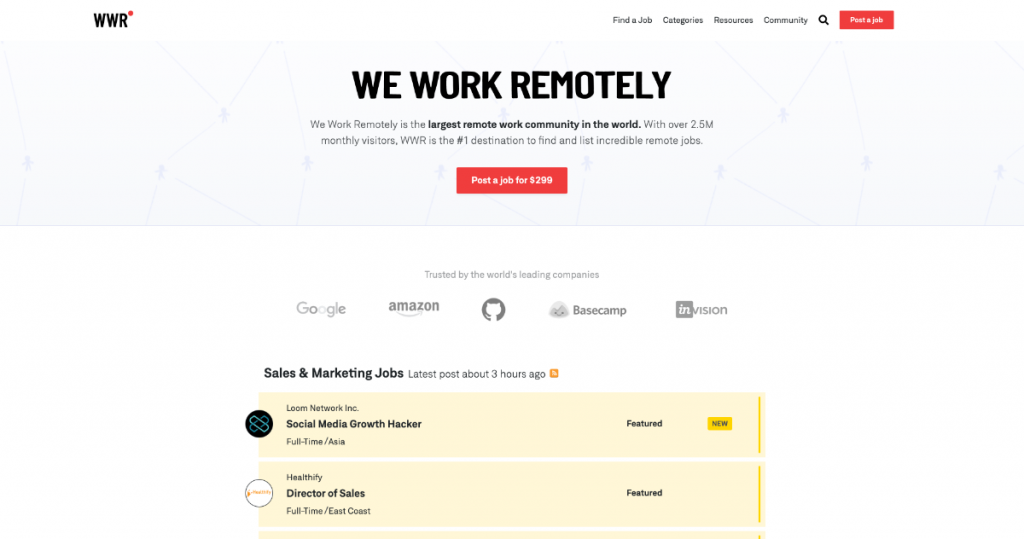 This is a platform that offers recruiters to list their remote work job opportunities for a price of $299! It sounds crazy expensive, doesn't it? One of the reasons why WWR can afford to charge such a big price is because the site gets visited by millions of job seekers every month.
So, this should give you some perspective on how lucrative of a business opportunity it can be to run your own classified ads website. And there are few platforms better suited for the job than WordPress.
Why WordPress for a Classifieds Website?
Sure, there are specific scripts and other programs available for creating a classifieds site. Heck, you can even program your own site if you have the necessary funds for it. But, time and time again, WordPress has proven to be one of the most reliable website building platforms in the world.
Not only is WordPress highly customizable, but it's also extremely flexible through its plugins and themes system. In fact, if you were looking to create a specific site you could just get a pre-built theme for it. StylemixThemes specializes in a ton of varied areas of WordPress themes, but for this post, we will focus on the plugin side of things.
HomePress: Build a Real Estate Website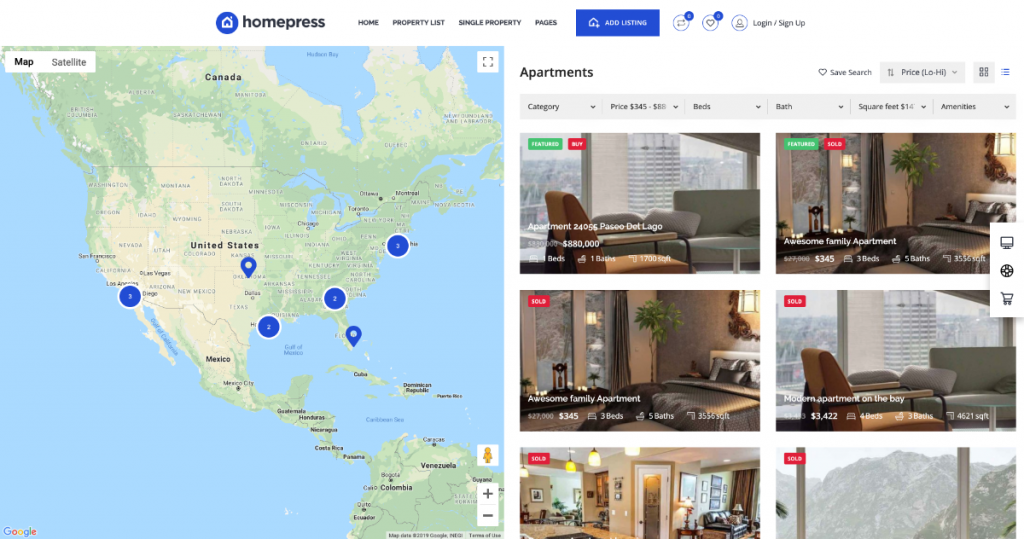 To give you an example, here's one of our most recent themes: HomePress – Real Estate. This theme is powered by the uListing plugin, the same plugin we will discuss later in the article.
With uListing, you can quickly and easily scale a classifieds website for any kind of a purpose. Including the likes of selling property, renting it or offering leases. Now imagine using this plugin for any other purpose.
Customize with Confidence
In this new era of WordPress, customizing and designing your site is easier than ever. You can turn a simple theme like Twenty Nineteen into a spectacular business site by using site-building plugins.
Some of the most popular page builders today include:
These plugins in combination with other WordPress tools will put you in charge of your design, without having to pay a developer an extraordinary amount of money for custom work. So, in other words, customization of your site with WordPress is an absolute breeze.
An Extremely Active Community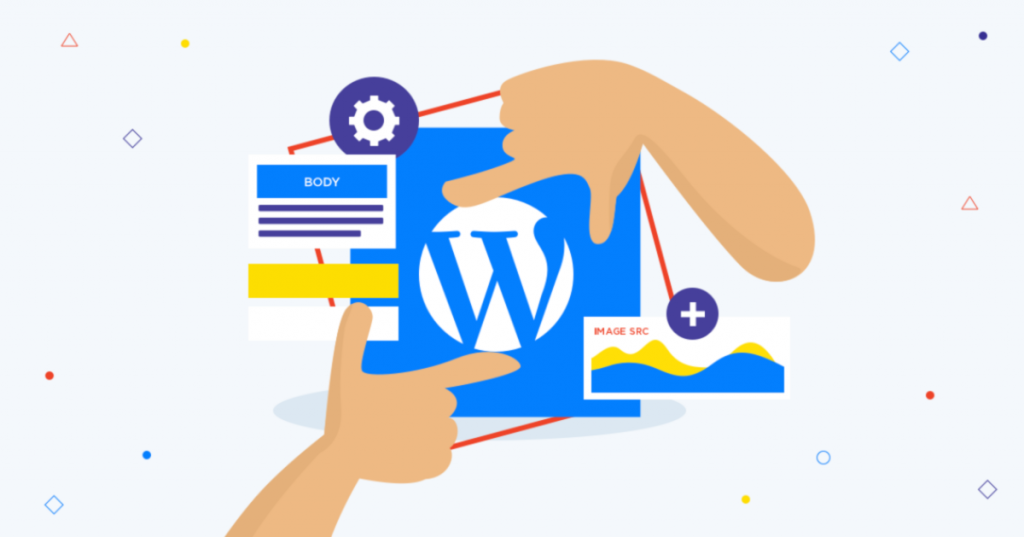 Last but not least, you won't find a more active community than that of WordPress. It's the most popular system used today for creating websites, and there are a ton of benefits you can reap because of this.
It's free to use for everyone. Particularly friendly to beginners and intermediate web users.
There are more articles written on WordPress than you'll ever have time to read. Including guides, tips, and tricks. This article is a great example of that.
Gain free access to tens of thousands of site designs and plugins absolutely for free.
Once you get the hang of it, you can further customize your WordPress site with more detail and depth.
WordPress is an evolving platform, it is constantly being refurbished with improvements, and new features get added frequently.
And that's just touching the very tip of it. Honestly, I can't imagine a better platform than WordPress for your classifieds website.
Alright, so, now that we have all the info on why WordPress is so great, maybe we can start working towards building the actual classifieds site?
#1: A Domain Name & Website Hosting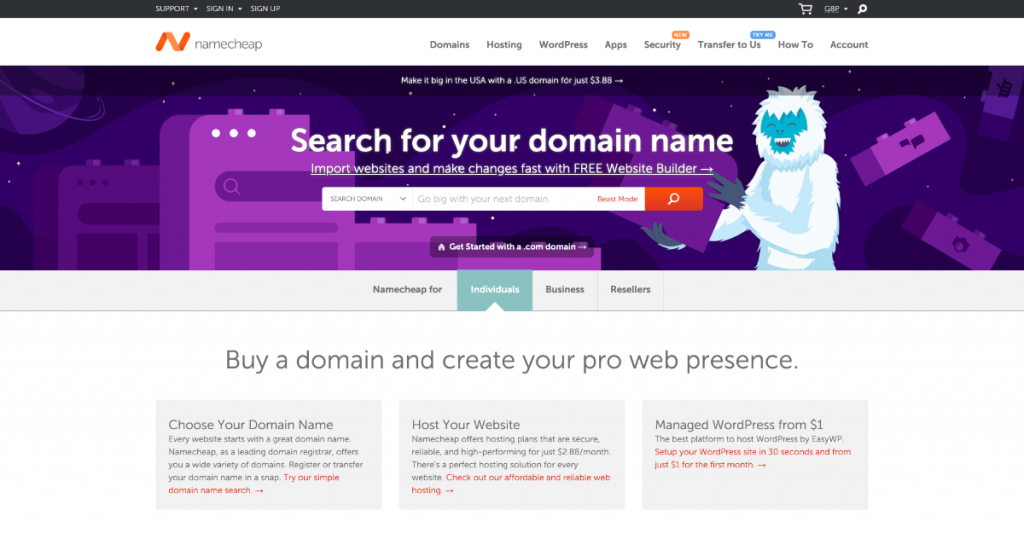 If you already have this sorted out, you can skip to the next step. But, if not, continue reading to learn why you need a domain name and website hosting. So, first, you're going to need a domain name.
A domain name is your website name. A domain name is the address where Internet users can access your website. A domain name is used for finding and identifying computers on the Internet. Computers use IP addresses, which are a series of number. However, it is difficult for humans to remember strings of numbers. Because of this, domain names were developed and used to identify entities on the Internet rather than using IP addresses.

Website.com
Personally, I recommend using NameCheap. It's the domain provider I've been using for countless years and never had any issues or problems. And, they're also fair with their pricing. You can get great deals by purchasing your domain in advance for multiple years.
Next, you're going to need to find a website hosting provider. Now, this can be a little bit tricky because different hosting providers offer different types of services. Generally, you're going to want to find a company that provides WordPress hosting in specific.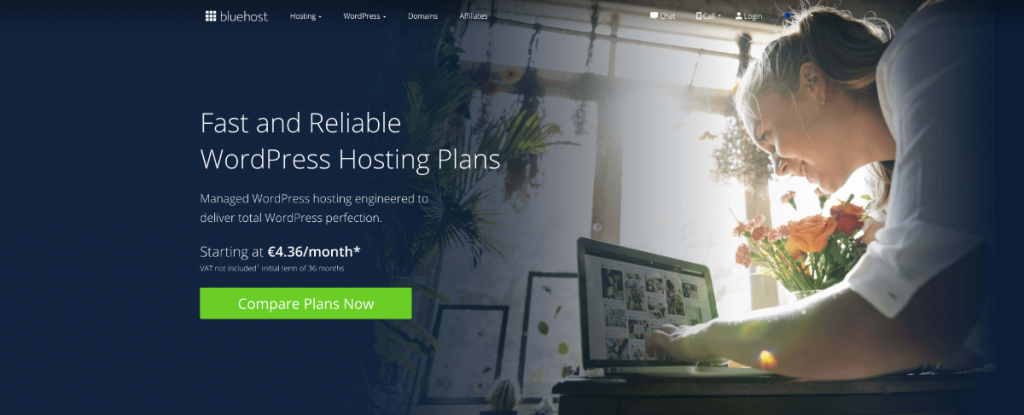 As far as cheap and reliable goes, I think Bluehost hits the mark quite well. They've been around for more than a decade, and for several years are specializing specifically in WordPress hosting plans.
By choosing a service like this, you can also skip the entire process of needing to install WordPress manually. Everything will be configured for you automatically once you sign-up for a plan.
Other notable companies you can look into include Kinsta, WP Engine, and Flywheel.
#2: Know What You're Going to Create
Before we get to the next part which is talking about the uListing classifieds plugin, it's important to remember one thing. And that thing is your ultimate goal/vision for your classifieds website. If you start out without a plan, you might end up feeling frustrated and unable to finish your site.
So, here are a few guidelines you can use as a checklist:
What kind of a classifieds site are you going to create? Is it related to things like property or things like electronic items?
Are you going to offer paid listings? Because if you are, you're going to need to decide on a payment gateway.
Will you be doing content marketing? You should think in advance about custom blog design, etc.
And you can always inspire yourself from other classifieds sits. See what kind of features and services they offer, and see if you want to have something similar on your site. With that all out of the way, let's switch our focus to the actual plugin.
#3: uListing – Create a Classifieds Site with WordPress


uListing is a new and up and coming WordPress plugin for creating listings and classified ads websites. It is built from the ground up to be fully customizable and integrated. This means you can use uListing to create any kind of listings or classifieds site you want. The only limit here is your imagination.
Best of all, the plugin is completely free. Yes, some of the addons cost money, but even then — they are addons (not mandatory) and the overall investment is very nominal. In comparison to other solutions on the market, uListing blows them out of the water no questions asked.
You can watch the introductory video above to get a bit of a better feel for how uListing works. It's only 4 minutes long but manages to cover the depth of this plugin. Needless to say, we're going to be focusing on making sure that this plugin continues to evolve. Both from the perspective of our own plans, but also community suggestions.
Let's look at some of the individual features.
Listing Builder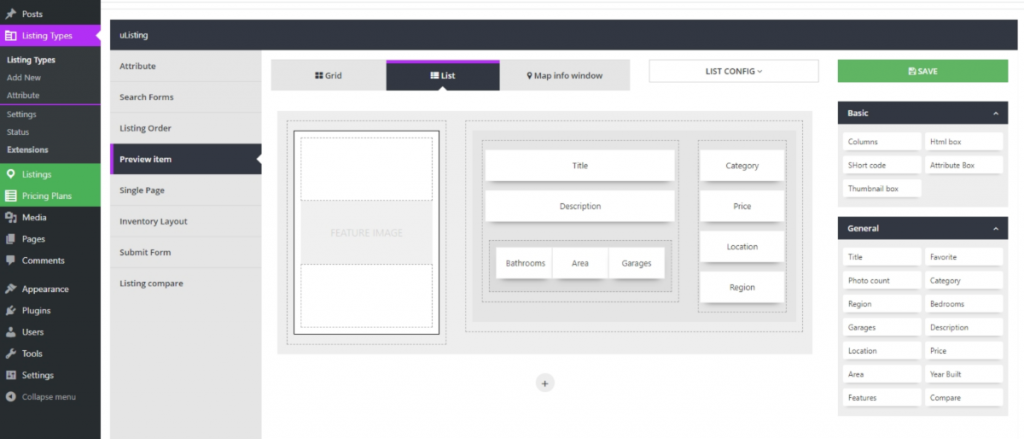 One of the features that separate this plugin from others is the Listing Builder feature. This is an entirely Drag & Drop interface for building your own custom layouts. You heard it right, you can be in charge of how each listing appears to the user. You can also remove or add additional fields as you go. There's no limit to what you can do.
Likewise, you can add custom attributes and modify those as well. For example, you can set custom attributes for displaying the pricing of an item.
Integrated Payment Gateways


If you decide to offer premium listings, then you're going to need some sort of a subscription implementation. Thankfully, uListing has got you covered. The plugin is integrated with both PayPal and Stripe so that you can accept payments for either one-time features or ongoing subscriptions.
You can also add multiple levels to your subscriptions. For example, a $50 per month fee to let the user submit 5 featured listings and 15 listings in total. Each level can be modified by you personally from the admin dashboard.
Detailed Listing Pages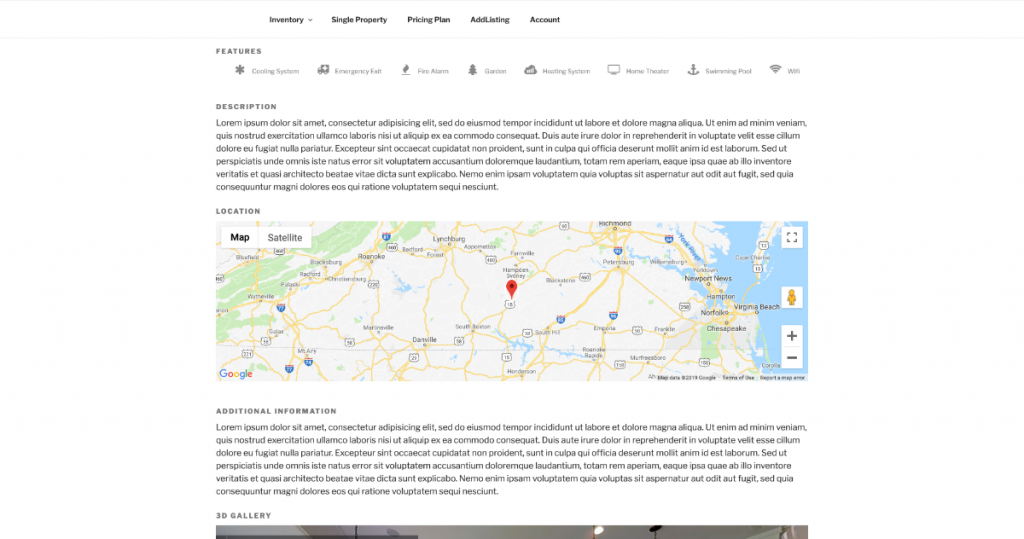 In order to have consistent sales, you need detailed listing pages. It's imperative to give the user as much information as possible about a product or a specific service.
With uListing — you'll have the ability to customize your own listing pages, to include as much or as little information as you like.
Out of the box, you can:
Display detailed descriptions.
Insert images and videos.
Display specific features, as configured by you.
Showcase pricing types.
Even include a 3D gallery for listings such as property.
This, of course, also applies to all your users who are submitting their listings or ads on your WordPress classifieds site.
An Extensive Documentation


We know how important it is to understand a plugin thoroughly. As such, we have invested a lot of time in the uListing Documentation page. This page covers every single feature of the plugin. You'll have access to images and videos that show you exactly how to achieve a specific result.
If you're unfamiliar with payment gateways, then there are details in the documentation on how to get it working for you. And should you run into issues still, the StylemixThemes support team can be reached through the official plugins support page.
Lastly, you can choose to import a demo website by choosing the option from the admin dashboard. This will give you a solid starting point, after which you can focus on things like customization and site design.
#4: uListing – Premium Addons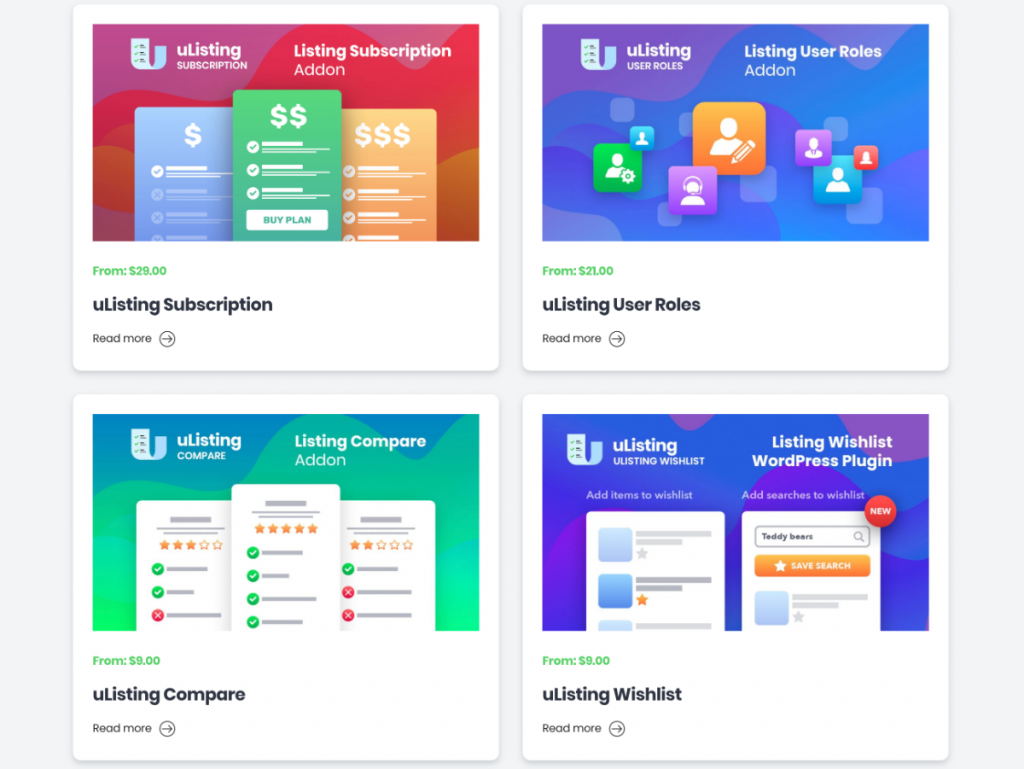 The plugin itself is free forever, this is our guarantee. However, should you want to extend it further, we do offer additional premium plugins. All of these are built by the same people behind the original plugin, so compatibility is absolutely a non-issue.
Here's a summary for each additional addon:
Subscription. This plugin lets you add subscription functionality to your classifieds site. Options include to sell featured listings, to provide an extended volume of listings a user can submit. You can also set up recurring monthly payments for returning customers.
User Roles. This is a plugin that's going to prevent your site from getting bombarded with bad submissions. E.g. You can create a new user role called "car dealership", and give this user role a limit of 5 listings. Afterward, they can subscribe (pay) to have their limit increased.
Compare. Comparisons are a great way to encourage more sales. With this premium addon, your visitors will be able to compare multiple unique uListing listings and see which one they like the best.
Wishlist. This addon lets users create a wishlist of products/listings that they like. You can later use this data to send out specific email campaigns to remind users about the items they've put in their wishlist. Activating this plugin also enables the "saved searches" feature, available from the user profile.
As with all of our plugins, we strive to provide as much support as possible. At the moment, we have a PDF document "uListing Addons" available. This document explains how to install each plugin and how to set them up so that they work by themselves.
If you thought creating a classifieds site with WordPress is hard, then this post should clearly dispell any misconceptions about it. uListing is the start of something great, and we look forward to seeing your listing and classified sites built with this magnificent plugin.
Closing words
We sincerely hope that this was plenty of information to help you get started. WordPress provides an excellent framework for building websites, and uListing is an exceptional plugin for anyone looking to get into the classifieds business. Even if you don't plan to make any money, it's still a phenomenal plugin to create simple listing sites, for anything!
There is so much more we want to do as well, so don't hesitate to leave your feedback or voice your critique. Your feedback is what helps us understand the features that are working, and those that aren't. If you have any unanswered questions still, the comment section down below is a great place to ask them.