What Is the Most Secure WordPress Theme?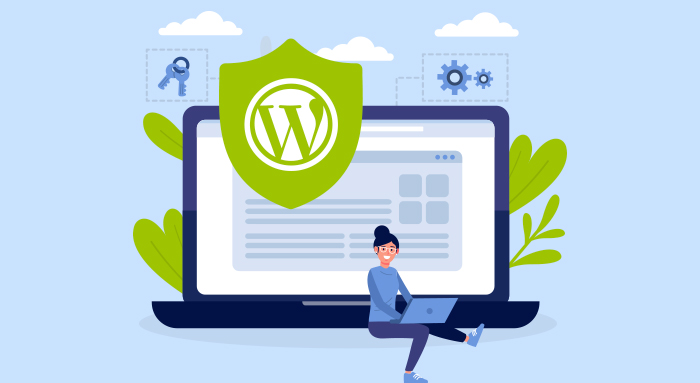 Picking the perfect theme for your WordPress site isn't only a matter of aesthetics, although this is undoubtedly a hugely important criterion. Even if you come across a theme that meets all your expectations in terms of the design and features, there is an extra thing to consider. You'll also need to ascertain that it's safe and cannot be used as an entry point for hacks.
Whereas frequent security patches and immaculate maintenance make the WordPress Core hard to exploit, cybercriminals focus on compromising plugins and themes. Some of these third-party elements are riddled with vulnerabilities that are trivial to piggyback on. Therefore, it's in your best interest to vet the tamper-proof gist of your preferred theme before using it.
If you do your homework beforehand and make the right decision, you can move on with your web project with peace of mind. In addition to stopping hackers in their tracks, a well-tailored theme gets regular updates and isn't likely to cause conflicts with the rest of your site's components down the road.
Choosing a secure WordPress theme – the checklist
Most people think of a secure theme as one that doesn't have any known vulnerabilities and therefore isn't susceptible to mainstream vectors of compromise. This isn't a misconception, but there are several more hallmarks that go alongside security in the classic sense. Here's a roundup of characteristics to look for in a theme that won't disappoint you:
Developer's update hygiene

. Take a look at the date the theme was last updated. You want it to be recent. Rare updates usually speak volumes about things like the security and stability of the theme. You need to make sure it will work seamlessly with the latest version of the WordPress engine. Keep in mind that an old theme may break your site and provide attackers with loopholes for a breach.

Active Installs

. As a general rule, a WordPress theme won't be deployed on many sites unless it's worth its salt. Although quantity and quality don't always go hand in hand, a theme with a large number of active installs is probably reliable and belongs on your wish list. The only caveat is that you'll need to go through quite a bit of customization so that your site doesn't look like a copycat of many others that use the same theme.

Ratings

.

This one is self-explanatory. The higher the ratings the better. Look for a theme that has an overall score of 4 or 5 stars.

User reviews

. The feedback of other site owners can be extremely informative. Be sure to read as many reviews as you can to find out what webmasters are saying about the theme. Pay special attention to the pros and cons if those are listed.

Vulnerability reports

. Find out if the theme has or previously had any documented vulnerabilities that could pave an attacker's way to privilege escalation or other forms of exploitation. Popular WordPress security resources such as the

Wordfence blog

unearth such flaws and can be very helpful in this regard. You can as well take a shortcut and look up the subject on Google. If the theme has been exposed to security bugs in the past, make sure the publisher has since fixed the issue.

Past incidents

. If the theme has ever been weaponized to carry out real-world hacks, you would be better off staying away from it.

Theme author's track record

. Do some reconnaissance and see how the theme maker has handled issues previously found in the product, whether it's a glitch related to compatibility with plugins or an outright security problem. No code is immune to malicious exploitation. What really matters is how agile the developer is when it comes to addressing imperfections.
Where to find a secure WP theme?
Don't leave your website's well-being to chance. A rule of thumb is to stick with trusted resources that do more than just uploading themes. Reliable platforms additionally verify the security and performance of the content they are offering. You can't go wrong with the official WordPress Theme Directory in this context. You can rest assured that all materials you see there have gone through scrupulous checks and are safe to deploy on your site.
Themeforest is another trustworthy repository. Although it doesn't provide as many themes as WordPress proprietary resource and the vetting process isn't as rigid, it's a decent option as long as you adhere to the checklist in the section above. The types of themes there run the gamut from creative and personal blog templates – to ones designed for corporate and e-commerce sites.
One more place you might want to visit is the TemplateMonster. Its operators keep their content fresh, so you'll have plenty of awesome up-to-date themes and templates to choose from.
Use a security plugin to take it up a notch
When it comes to building and maintaining a site, there is probably no such thing as too much security. Again, every theme is potentially exploitable if a competent malicious actor kicks in. A great way to boost the protection of your WordPress setup is to install an effective security plugin.
Most of these solutions are equipped with a web application firewall (WAF) as well as such features as malware scanning, real-time file monitoring, security notifications, and activity auditing. Some additionally help site owners fend off brute force attacks, make database backups, implement two-factor authentication (2FA), and enforce strong passwords for all users. A few WordPress security plugins that stand out from the crowd due to their reliability and immaculate reputation are Wordfence Security, Sucuri Security, All in One WP Security & Firewall, and MalCare Security.
Summary
WordPress security is a multi-pronged concept that spans techniques to protect your website from several different angles. If you think your theme and plugins are absolutely tamper-proof, hackers can prove you wrong. Even the most secure WP theme has weak links, but minimizing the risk is up to you. So, choose wisely and enjoy your web development and site management experience to the fullest. The above tips will point you in the right direction.