Smart & simple tactics to keep your web site secure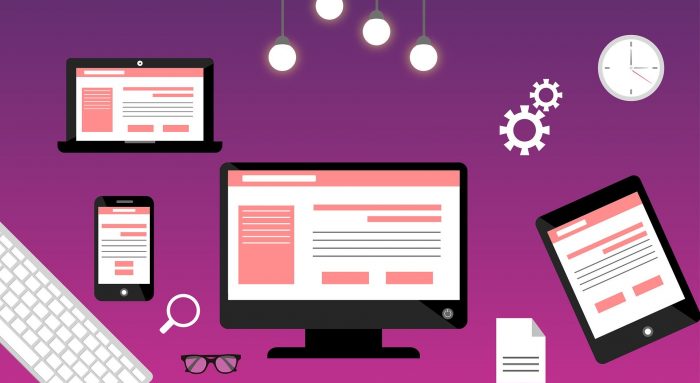 Most accountable and intelligent website owners have realized the relevance of online security. There have been instances, where website owners thought that their online business and website are secure, but later had to witness data theft and other attacks, to think otherwise. Hence, website owners need to think about whether their site and web applications are secure or not. And if there is any vulnerability detected, it is necessary to apply a security system to the place.
No online security and web application security tool can ensure 100% security! There are scopes of unwarranted attacks. But there are specific security measures and tools that a company can implement for minimizing the scopes of encountering web security issues. If you want to apply the best steps, you should opt-in for the best web security service provider. Also, you can choose from the following security measures used by several businesses and website owners.
#1. Get a blueprint for your web application security
Do you want to ensure that your website stays secure all the time? If yes, then you need to get working on a blueprint and have a plan. Most often, organizations get disorganized in analyzing a web security situation and mess up the security set-up. You must get talking with the IT security team and get an in-depth, actionable website security plan.
Do you want to improve the overall compliance? Or you might wish to secure your brand reputation online? Either way, you need to emphasize on the applications that you must secure first. You also need to decide on testing the same. You could do this through a cloud solution or manually. Else, you could also install software for the same. The best way to decide is to get in touch with an ace service provider. To know more about this, you can check out bigdropinc.com.
Every organization will have a different security blueprint based on their requirements and website structure. Also, if a company is significant, it is essential to add names of people accountable for maintaining the website security practices in the blueprint. It makes the plan clear and compact. It is also necessary to add the expenses that a company will incur for implementing these activities
#2. A web application inventory check
Most business owners think that their company is well organized. In reality, the employees might have to research and find out the applications that get used regularly. Several companies comprise of rouge applications functioning, which no one notices; till such time, there's a mess up. If you want to run efficient web application security, you should have a clear about the applications in use. For this, you need to ask two essential questions:
How many web applications are present?
Where are these web applications situated?
Planning this inventory check is essential and will take time for you to complete the process. Make sure to take down details of every necessary application. You might come across applications that could be redundant or rouge. Identifying them is essential so that you can decide the next course of action.
#3. Choose the website applications
Once you get done with the inventory check-up, you need to sort the same depending on the priority. This list might have more applications than you thought it would have. However, if you don't prioritize the applications that are essential for you, then implementing website security will get more challenging. Start by sorting the applications based on your priority, such as:
The critical applications are external and have customer data. You need to manage all these applications first, as the hackers tend to target this the most. The serious applications might be both external and internal. Usually, it comprises of sensitive data. Finally, the normal applications are less exposed publicly, but you still need to stay careful about this.
When you categorize all these applications, you can ensure that there's apt testing for critical applications. That way, you can make the correct use of the applications, and your company can progress better as well.
#4. Notice the vulnerabilities
Are you planning to work with the web applications before assessing them? If yes, you should decide on the weaknesses that you will delete first. It also means identifying the weaknesses that are less bothersome. The majority of web applications contain several vulnerabilities. For instance, you can refer to the hacked website report by Sucuri that mentions of 9000 affected websites with categorizations.
You can never delete all the vulnerabilities. That's an ideal situation which can't get attained, despite classifying the applications based on their relevance. You will need time to test all the applications. However, when you restrict yourself to assessing for the threatening weaknesses, you can get more work done within less time.
Are you trying to find out the vulnerabilities that you must concentrate on? If yes, then it depends on the applications you use most. As you implement the testing process, you might overlook specific issues. When you realize that ensure to pause the testing process and concentrate on the added vulnerabilities. Know that this process is time-consuming, and you need to devote that time to stay secure from dangerous attacks in the future.
#5. Operate the applications with fewer privileges
Sometimes, businesses find that there's still a lot to do after testing, purging, and assessing their web applications. Every application comes with their particular privileges in both remote and local computers. You need to manage these privileges for improving security.
Make sure to resort to the lesser permissive setting in web applications. It indicates that the applications should stay buttoned down. You should enable only the high authorized personnel to make necessary changes. For several applications, it's only the system administrators who require complete access. Other users can get what they want with lesser permissions.
There might be a situation where the privileges get managed improperly. It might make specific users not have access to what they want. If such a situation takes place, it can get resolved as well. And to prevent or fix this, it is better to provide limited access than complete access.
#6. Ensure there's security in the interim
Do you own a small business set up? If yes, then also it might take weeks or months to have access to the web application list and implement the required changes. And as you do this, your company might get exposed to other attacks as well. Hence, it is essential to implement security measures to avert critical issues. You can choose from the following options for the same:
If a function makes a web application vulnerable to external attacks, you should remove the functionality.
Make use of the WAF (Web application firewall) to secure your applications from dangerous vulnerabilities.
The WAF helps to block and filter pointless HTTP traffic present in web applications. It also helps to secure the applications against SQL injection, XSS, and many more. All through this process, it is essential to monitor the web applications to make sure that they don't get breached by any third party. Just in case your website or brand witnesses any attack in this interim, you need to detect the weak points and highlight the same before you carry on with the work at hand. Also, make sure to document these vulnerabilities and how you decide to address the same. It will help you to prevent such occurrences in the future.
#7. Make use of cookies in a secure way
There a part which companies overlook as they address best practices for website security. It is how to use the cookies. Simply put, cookies are highly easy for users and business owners as well. It enables the users to stay remembered by the websites that they have browsed. It ensures that future visits are quicker and sometimes more customized. There's a chance that hackers might manipulate these cookies and have access to areas that you think are secured. If this happens, you might have to face havoc later.
There's no need to stop making use of cookies to prevent such a scenario! If you do this, it might make you walk several steps backward. Instead, you should try and adjust cookie settings to reduce the attacks and threats. Also, never make use of cookies to save any mission-critical data. For instance, you should be using cookies at all for remembering a user password. If you do this, the hackers will find it very easy to gain complete access to your network.
That is not all. It is also essential that you are conservative while managing the cookie expiry dates. It might seem reasonable to have the precise information on the cookie validity, month-wise. However, on the other hand, it does pose a security risk. And last but not the least; you need to opt-in for data encryption that gets saved in the cookies, which are in use.
A secure website and applications ensure a favorable brand reputation! Sometimes, security attacks can ruin a website and the company as well. Hackers can misuse the mission-critical data and can result in monetary loss and loss of customer good-will. It's very challenging for a company to regain its prior status after such an attack. Hence, making use of the above-mentioned security measures is helpful.