Advertise with StylemixThemes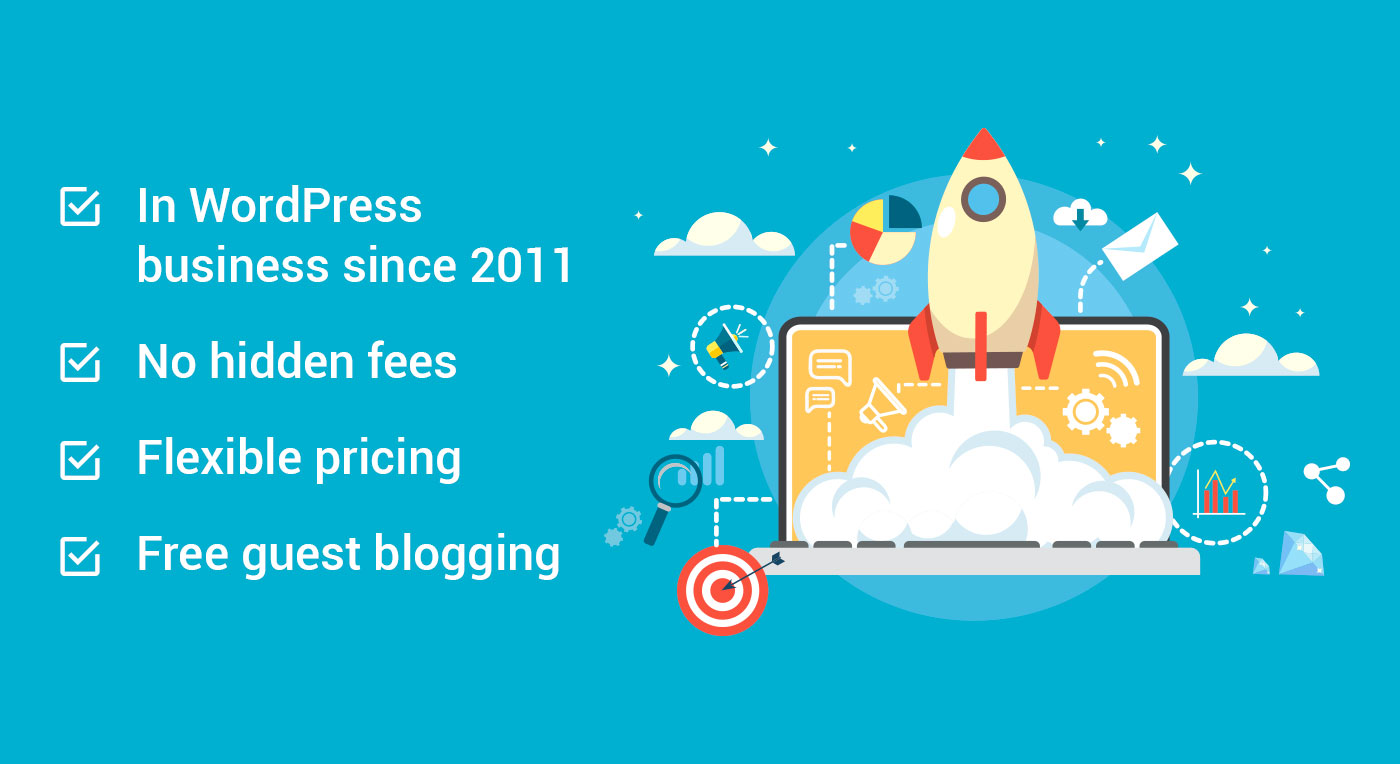 StylemixThemes has been developing WordPress themes and plugins since 2011. During this time, we have gained a serious expertise and built a team of enthusiasts who are ready to share their knowledge and experience for better WordPress and web-dev community.
We run blog to share the most modern, interesting and useful insights, new products and trends of the WordPress world.
Our blog mainly focuses on WordPress themes, plugins and services, in addition we publish tutorials, WordPress news and web-design trends.
To help web developers and authors spread the word about their product, we offer several promotion options.
No hidden fees – prices include all taxes.
Guest Post
If you promote your product or build personal brand the best way to get known is contributing to a community. Helping other people and sharing knowledge you get a community recognition and, possibly, partnership proposals.
Our blog is growing rapidly and we are looking for guest bloggers who can contribute high quality articles about anything WordPress related.
We try to ensure the great quality of our publications and posts, and our basic requirement is unique and interesting content with stunning illustrations, photos, diagrams or infographics. Please make sure that you have the copyright to use images.
In return we will give a credit at the end of each article with a brief author bio and a link to your website.
Guest blogging that is inline with our quality standards is free of charge.
Sponsored Posts
Since the launch of our blog, we have received requests from WordPress developers and content marketers on paid publications and reviews. Now we are ready to offer such an opportunity at an affordable price.
All you need is to prepare a unique article that will be of interest to our audience and submit it with few relevant illustrations.
You are welcome to publish a detailed review exploring all features and user experience of your product, supported with screenshots and case studies.
As an option we can offer your post to be featured in our email newsletter to 12,000+ highly engaged subscribers.
$150 per post
$250 post + newsletter
Listings and Reviews
General Listing
We will include your product or theme in a thematic collection of your choice but the position in the rating will depend on our subjective assessment of the quality of your theme.
$25 per permanent listing
Featured Listing
We could write a short overview of your theme and list it among top three positions of any theme collection of your choice.
from $50 to $150 per listing
Paid Review
As an option, our highly experienced native English-speaking editorial staff will be pleased to write a promotional overview (1500-200 words) of your WordPress theme, plugin or service. All you need is to send your product, the key message to convey and a list of the main features that you want to highlight in the publication.
$250 per review
$350 review + newsletter to 12,000+ subscribers
Banner ads
We offer a sidebar banner (300x250px) for $150 per month.
Contacts
We are flexible and customer-oriented, so please email our manager Alex (alex@stylemixthemes.com) and he will do the best to find a ground for fruitful partnership.