12 Most Popular Add-ons for the Elementor Page Builder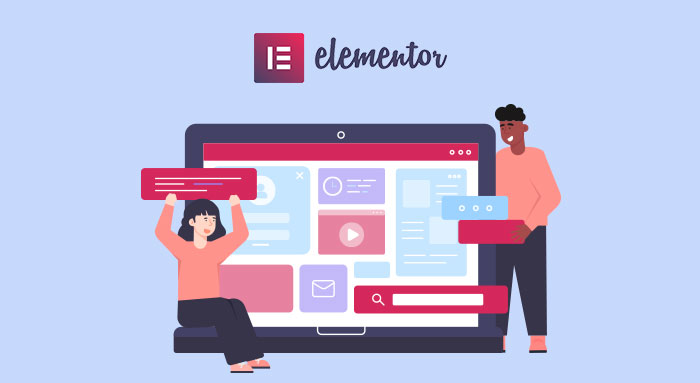 It's hard to imagine a more successful page building addon for WordPress than Elementor. The team over at Elementor really understood what the next step in page building evolution would be, and executed on that knowledge flawlessly. Today, Elementor is easily the most popular (free) page building addon for WordPress sites. And for many good reasons.
First and foremost, you can create and customize virtually any type of WordPress site with Elementor. Be it related to blogging, business, communities, or other types of sites. Oen of the prominent ways in which Elementor does this is through its visual building interface.
As opposed to having to write code yourself, you can allocate and design homepage elements by using pre-designed blocks and templates. This, in turn, lets you quickly put together a homepage that feels great to you and your needs.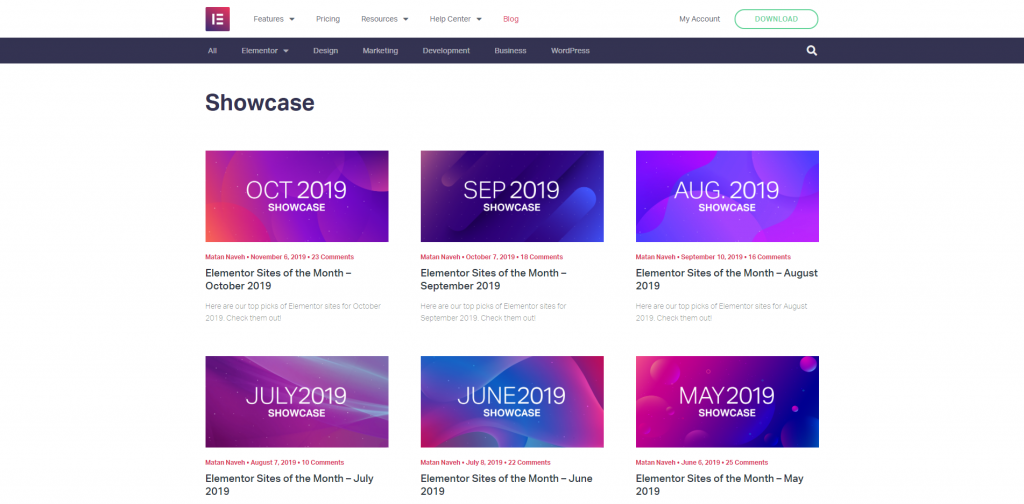 The company is vigorously promoting its best designs in a monthly showcase where you can learn the ins and outs of working with Elementor. Every featured site showcases the ultimate capabilities of building sites with Elementor. Furthermore, you can access all of these resources completely for free from the WordPress Plugins website.
It goes without saying that WordPress provides some of the best site-building tools in the world. And the fact that you can tailor all that functionality together with WordPress is what makes it so good and rewarding.
That said, expect other developers to try and build upon Elementor's success. Which is what this entire roundup is dedicated to. We'd like to show you what are some of the best Elementor add-ons that you can download today. These include additional style packages, custom features, and add-ons to enhance the functionality of a specific website type.
Although you can do so much with Elementor out of the box, it's never a bad idea to check out what other options you have to grow and improving your site. So, let's get started.

Brainstorm Force has a long-standing reputation as one of the most reputable WordPress development companies. Their work is loved by hundreds of thousands of users, and this Blocks Package add-on is no exception. As the name implies, Blocks Page focuses on giving you tools to further customize your Header, Footer, and Blocks parts of your site.
For example, if you wanted to customize your site's Header — you would create a new page called Custom Header and use pre-built drag and drop tools to add your desired layouts. These layouts will work great with mobile and desktop site versions. So, there should be no issues with mobile responsiveness and so forth.
Unfortunately, this plugin does have some limitations in terms of the themes that you can use it with. This can be worked around by adding a little code snippet to your existing theme's Header.php file, as is detailed in this GitHub page. Afterward, Blocks Package works flawlessly with your existing theme despite its origins. All that matters is that you're actively using Elementor.

Sizzify Lite (ThemeIsle) has a solid 80,000 active users at the time of writing this. It goes to show that there is plenty of demand for Elementor-related resources. As for this specific plugin, Sizzify focuses on two things: add-ons and templates. An add-on, in this case, would be an extra feature that lets you implement widgets, shortcodes, and other elements within specific site sections.
Whereas templates are focused on customizing the entire look of your site. Let's say you're struggling to find a way to display your product pages properly. By using Sizzify, you can implement newly designed product pages directly anywhere on your site. They'll scale with your existing design automatically. And you can keep adding new color/style options as you desire.
Minimal support is included for almost any theme, therefore, leaving most of the design to be carried out in the themes themselves. Elementor Addons & Widgets does, however, inherit some design aspects of the current theme.
This reaffirms that the said plugin works well with custom themes, and there should be next to no issues with smooth integration. The key component is to use Elementor as your site's back-end layout generator. Afterward, the new design options and add-ons will work with your theme pretty much on an automated basis.

With a little over 8,000 active users, the Mega Addons package for Elementor covers a lot of ground for customization and creative design functionality. Elementor is known to provide a Pro version which adds more features, but the pricing of the said version might not be in everyone's reach. So, we're really fortunate to have independent developers shell out plugins like this.
Here's just a glimpse of the unique add-ons you're going to get with this plugin:
Custom carousels. Convert any content into a stunning carousel that's going to captivate your reader's attention.
Banners. Create and customize explicit banners that you can place anywhere on the site. Member profiles. Use your free design space to show some love for all the amazing people working in your team.
Modal popup. Need to get out information fast? Use a modal popup to let everyone know what's going on with your brand.
Custom headings. Create and customize a custom heading message that you can use to announce news or promotions.
And many others. Worth noting that most popular WordPress blogs (including ours) are picking up this plugin as one of the leading Elementor addon plugins on the market. When it comes to free stuff, it's hard to compete with people who put in so much love into their products.

Layouts as such are the core element of Elementor. Even though you can go all out with customizing a layout yourself, the core way in which Elementor works is that you use a pre-existing layout and build upon it. This is why the Elementor team themselves provide so many free and premium layouts to their community. However, you won't find always find that you're looking for in one single place.
Which is where the Layouts plugin from Giraphix Creative comes in. This is a Layouts plugin for Elementor which consists of 15 uniquely designed layouts. Each layout has a specific category implied to do, but the best part is that you can borrow parts from each layout to create one unique layout that matches your business goals.
Some of the example layouts include Yoga Landing Page, Mobile App Lading Page, Web App, Wedding Site, Service Site, Marketplace, Services Businesses, and many more. It goes without saying that having access to such layouts can really minimalize the amount of time you're going to spend trying to build a site yourself.

It's hard to imagine the current website landscape without tying in an element of eCommerce into all. Thankfully, Kadence is hard at work to ensure that your Elementor website gets all the eCommerce love it needs. Specifically, this add-on is focused on adding as many WooCommerce features to your Elementor site as possible.
This includes the ability to manage and customize product pages, to give each product page a unique look. Further, you can assign your templates to individual products or use them as the global layout for every product page. With so much design freedom, you can set yourself apart from your competitors who might be stuck with old and outdated design tactics.
The plugin itself includes a step-by-step guide on how to implement more eCommerce diversity inside your Elementor layouts. This should go a long way to helping you design product page layouts without needing to hire an external design or developer.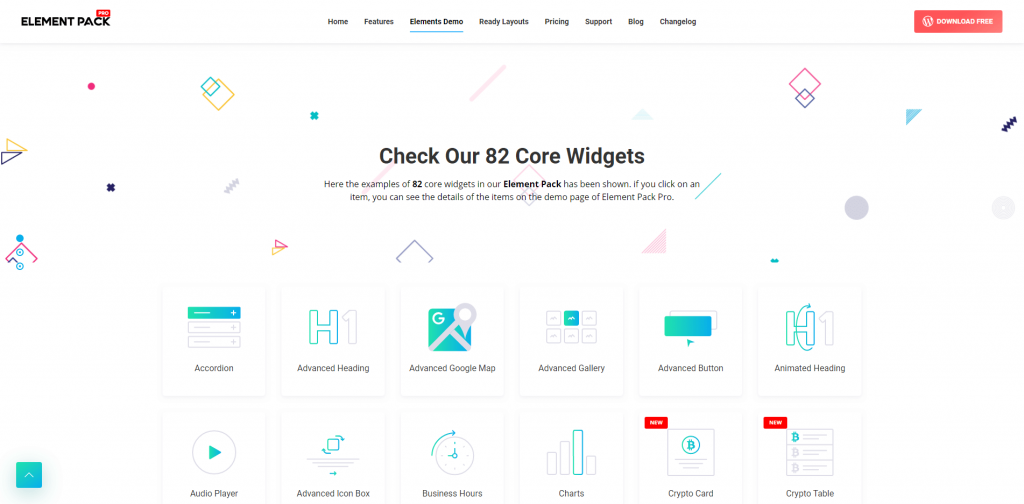 So, for the first couple of plugins, we focused mostly on free solutions as in the spirit of Elementor itself. However, for this next section, we'd like to take a moment and highlight some of the best premium Elementor add-ons that you can get your hands on. Premium comes with a price-tag, yes, but not nearly as expensive as buying a new theme itself.
Let's kick it off with the Elementor Pack addon, an exceptional bundle of more than 80 widgets and design elements you can plug inside your Elementor site right away.
The Element Pack will add a new sidebar to your existing Elementor dashboard, and from this sidebar, you can start adding any of the elements included in this add-on. Here's a list of a few of them, but you can preview the full list on the official site.
Advanced Gallery: With this element, you can transform your existing photos into stunning galleries that can be displayed anywhere on your site. Multiple design choices to pick from!
Contact Form: If you can't find a stylish contact form plugin, just use the style provided in this plugin package and you won't be disappointed.
MailChimp: Never lose out on potential email subscribers by adding a smooth subscription form to your pages, posts, and site sections.
Yes, that's just 3 of the features from more than 80 unique elements you can choose. Personally, the design on these is phenomenal and I'd use them on my own site in a heartbeat.

For photography sites, one of the things that set apart the average from professional is image effects. Which is what the Emage plugin is built upon. The entire add-on focuses on adding dozens of image effects to your existing photos and galleries. E.g. An effect to hover over photos and have them rotate or zoom-in automatically.
Other hover effects include move, zoom, color, shutter, slide, splash and many more. Overall, it will come down to your personal preference and how you wish to approach it. With so many image effects it's nice to have this plugin as a back-up for any side projects you're working on.
#8: Elements Kit

Elements Kit implements more than 500 new Elements to your existing Elementor installation. A lot of these elements are Blocks-based, meaning you can insert them anywhere in your site sections. And to work with these new elements, you'll gain access to a separate sidebar from which you can edit your site with a real-time preview. I like to think of it as supercharging your existing Elementor installation with new and modern tools.
The creators of this plugin clearly care about feedback and reciprocity. And as such, XspeedStudio is providing more than 20 unique pre-built layouts to go alongside the plugin. The layouts serve as pre-made homepages which you can further customize using any of the included block elements.
For the price of $21 (lifetime membership), it's an absolute steal that's going to help you design not one but hundreds of amazing Elementor-based websites. Hats off to all the people involved in making this plugin a possibility.

Sure, we are focused on a lot of "packages" style plugins for this roundup. But, it turns out that people love to get more customization options for their favorite plugin. Think of it this way, every single "pack" plugin is created by an entirely different team of designers. This means that you have the choice to pick from designs you like and avoid a design that doesn't necessarily speak to you.
As for The Pack from XLDevelopment, this is more than 200 unique Elementor widgets combined into one singular plugin. There's something for everyone. And a lot of the elements are tailored for designing individual site sections. As such, you could use this specific pack in your personal design work when creating websites for clients or friends.
And in the tradition of saving the best for last, The Pack is packed with more than 50 unique homepage demo's you can start using right away. That's one demo homepage design for pretty much every major industry out there today. Don't let us fool you either, just explore the demo and you'll see that the level of design is really up to par with modern standards.

I love how well The Plus add-on is designed, especially the demo page. It's clear as day that you can do some really funky stuff with all the unique design elements included in this plugin. From simple content tabs to more diverse content elements like shifting sidebars and floating content sections. It's those little things in modern web design that make all the difference.
On that same note, Elementor developers seem to really go all out when it comes to customization options and the best design choices. Maybe that is why the actual Elementor Page Builder has more than 10,000,000 active users on any given day.
Apart from encouraging to take a look at the demo, I thought I'd highlight a feature that really caught my eye. And that's grid-based content listings that you can convert into virtually any content type. E.g. You can use a pre-designed grid layout for your blog posts, but also for your website sections.
In turn, this saves you a ton of time when trying to come up with new layout ideas. This is because when you pick a grid layout, you can create independent design choices within each grid itself, adding widgets and columns that would otherwise require rigorous programming to achieve.

We haven't touched on WooCommerce too much throughout this roundup for the best Elementor plugins, but here is one that I think you're going to love. The WooCommerce Page Builder is supported entirely by Elementor at its back-end. As a result, you can utilize the full spectrum of Elementor to create enticing WooCommerce pages for your eCommerce site.
This lets you take any theme and start modifying it using the WooCommerce widgets and tools provided within the actual plugin itself.
Stand out from other webshops and roll your own shopping experience without lifting a finger to code. Using the Elementor Builder could not be easier. WooCommerce Page Builder is a dream come true for innovative creative digital publishers who want to add custom slideshows, videos, and other engaging multimedia to enhance the online shopping experience.
The plugin integrates seamlessly with your WooCoomerce plugin and theme so that you can start building right away. Here is the type of builders included in this plugin:
Single Product page builder.
Product Archive page builder:
SHOP page builder.
Product Category page builder.
Product Tag page builder.
Cart page builder.
Checkout page builder.
Thank You page builder.
My Account page builder.
All the said builder types will utilize the default Elementor features, but also you can put in any additional widgets and tools you get from other plugins. E.g. Many of the package plugins listed within this roundup.
Conclusion
The Elementor page builder continues to grow at a rapid pace and there's unlikely to be any stoppage to this for many years to come. Of course, it might not be everyone's favorite page builder but it is one of the leading ones. That said, we hope you've enjoyed this recap of what we believe are the best Elementoor add-ons on the market right now.
If we missed any or there are some that you feel deserve recognition, please feel free to let us know in the comment section below!