How to Secure Your WordPress Website from Hacking

The digital world can be a very dangerous place. This is true for everyone who is online, including those who run their own websites. There are many hackers looking for sites, even relatively small sites and blogs, that they can take advantage of and often steal information from. One of the reasons that WordPress is targeted is not a fault within the platform. Rather, it is because the platform is so popular.
As much of a potential problem as this could be, it is fortunately not overly difficult to protect your site. Utilize the tips gathered in the following article to shore up your defenses against these hackers.
Keep Your Login Page and Info Secure
Many hackers attempt to gain access to the backend of your site right through the login page – the same page you use to get onto your site. This allows them to cause a host of problems with your site, and even alter or remove your content.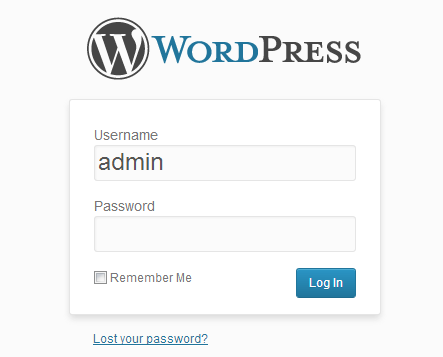 Rather than using the default admin name, you will want to change it from within the database. In addition, you want to utilize a very strong password that cannot be hacked. Never use any words or phrases that spell out anything, and never use any words that could be connected to you. Instead, you want a combination of numbers/letters/symbols to make it impossible to guess. In addition, you will want to change the password at least once every three months.
You can also set up two-factor authentication. In addition to logging into your site, you will also be sent a code to your mobile phone, which you will need to use to log into the site. It requires an extra step on your part, but it can keep hackers from accessing your site.
The Right Themes
You want to have a great theme for your WordPress site, naturally. You probably spend a bit of time pouring over all the options to find one that looks great, has the features you want, and is either free or cheap. However, this can cause problems for you. Some of the sites out there that are supposedly offering quality themes or plugins are filled with malware that could cause serious damage to your site.
When you are looking for a theme for your WordPress site, if you want to have something that works well and helps to keep you safe from hackers, you need to make sure they are from reliable sellers, such as ThemeForest.net.
Keep It All Updated and Remove Unused Plugins and Themes
Another easy way to keep your site safe from hackers, and to make sure it is running properly, is to make sure you have your themes and plugins updated regularly. They will often contain fixes and patches that will help to clear up any bugs that might be in the software, and they will often contain patches for security, as well. In addition, you want to make sure you are always using the latest version of WordPress for the same reasons.
If you are like many, you probably have a few plugins and maybe even a theme or two installed that you are no longer using. If you have these installed, whether they are activated or not, your best course of action will be to remove them. It's likely that they have not been updated in ages, since you are not using them, and this could cause security issues for your site. Deactivate them and then delete them. You can do this easily via the admin dashboard.
Quality Hosting
One of the best ways to help improve the security of your site is to make sure that you have a quality host that can provide you with additional security features and options. When you are choosing between the various hosts; make sure security is one of the top factors in your mind.
Check to see what types of security features they can offer, and what they can do for you in the event of a problem with your site. Make sure they provide regular updates, and that they can offer assistance around the clock to help with any security issues you might have. Never choose a host just because they are a cheaper option than others. You need quality.
As you can see, there are some very simple things you can do to help ensure your WordPress website is protected from hacking. Even though you might not feel that your site would gain the attention of hackers because it is still relatively small and new, the truth of the matter is that all sites are potential targets. Use these tips, and continue learning about more ways to keep your site as safe as possible.