Premium Plugins

uListing

MasterStudy LMS

BookIt Appointment Calendar
uListing
Addons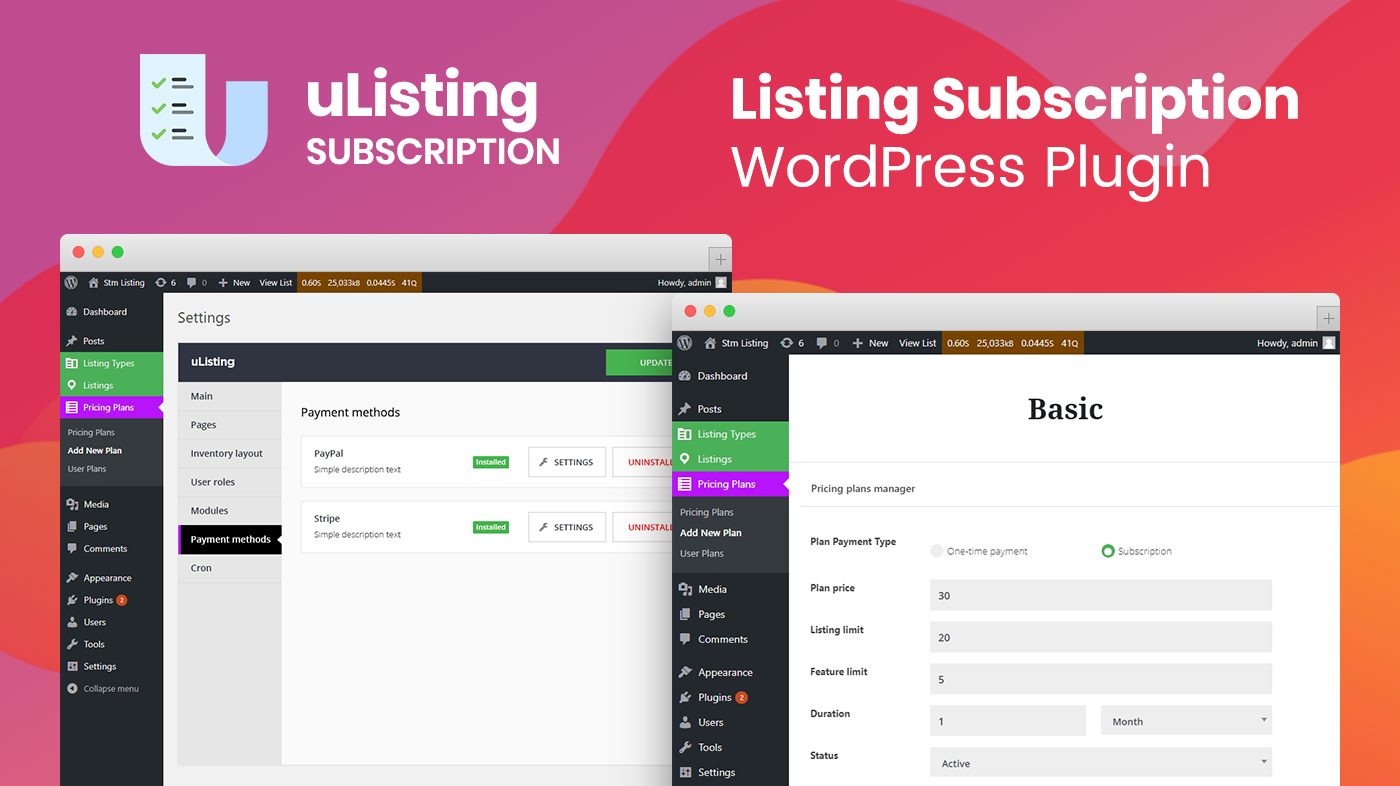 uListing Subscription
uListing Subscription is a paid addon that allows to Create and Sell Subscription plans.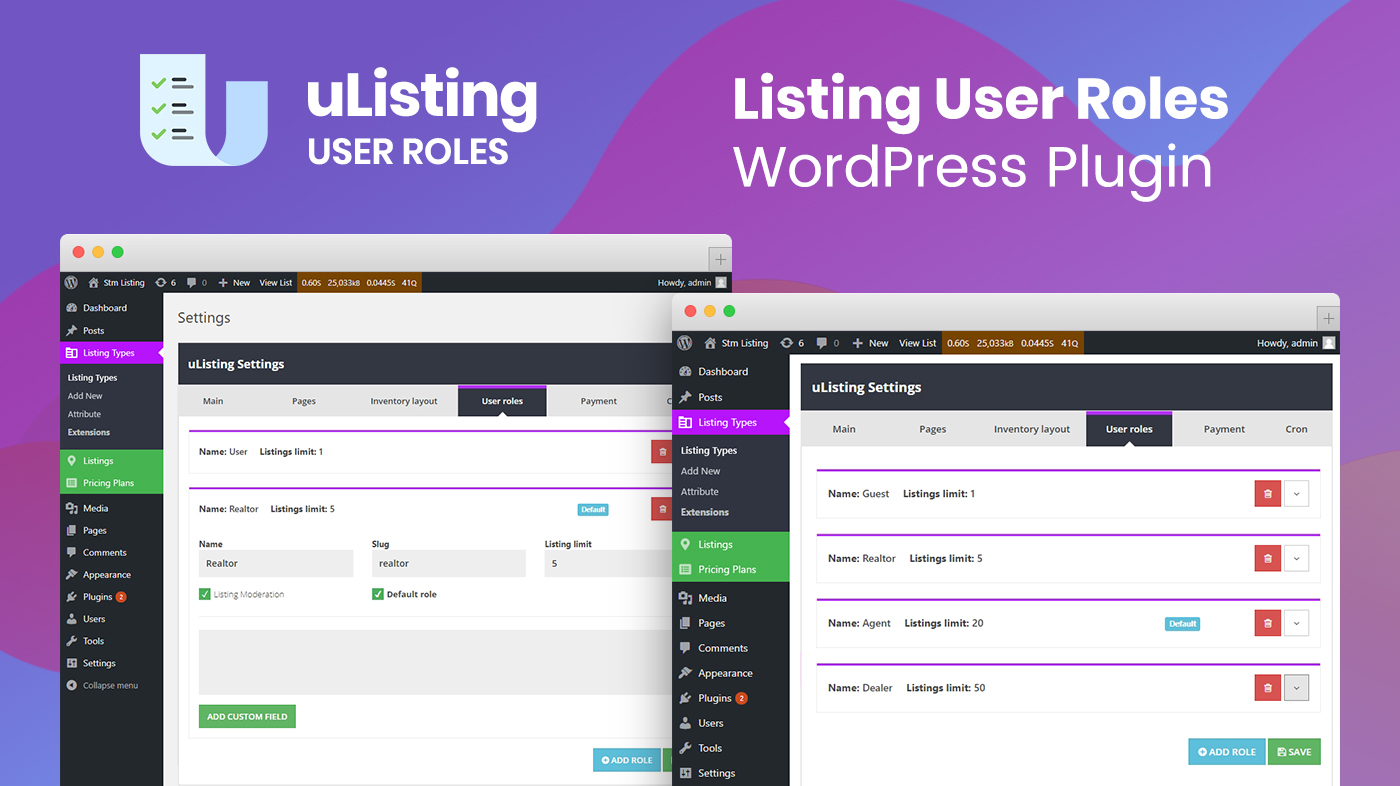 uListing User Roles
uListing User Roles allows to create different User Roles and attach listings limits to each of them.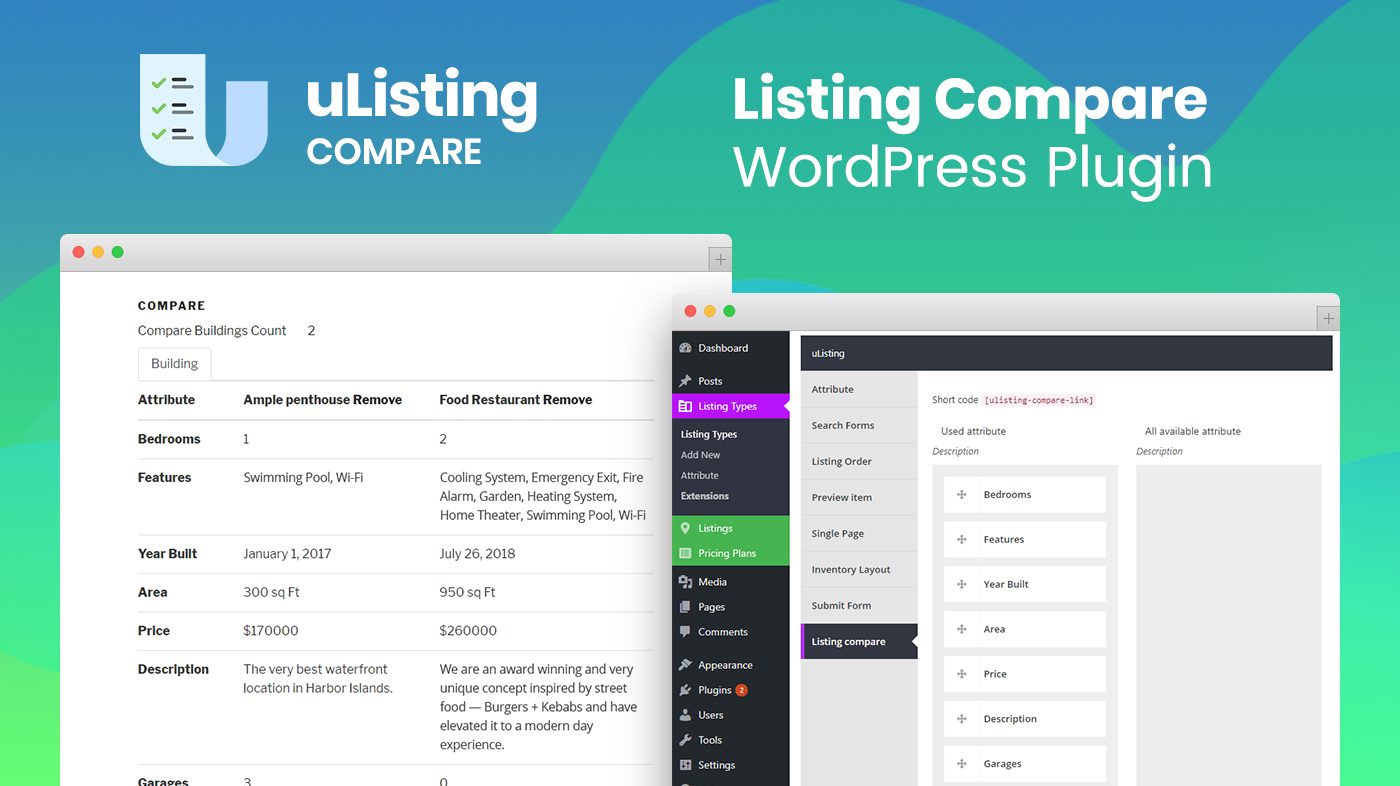 uListing Compare
This addon allows creating a compare between two or more different listings.
MasterStudy LMS
Addons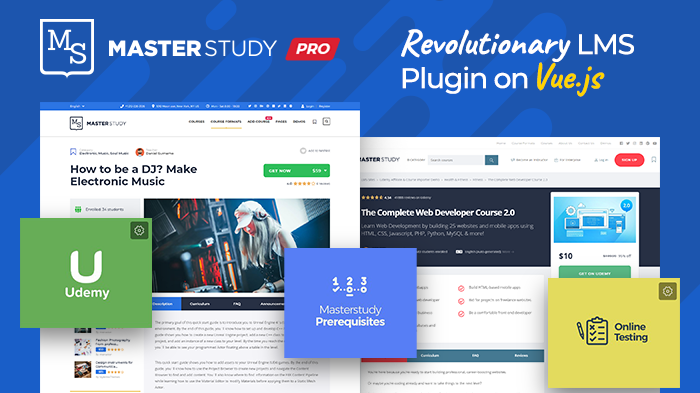 MasterStudy PRO
MasterStudy PRO makes simple to build, customize and manage your Online Education Website.
BookIt Appointment Calendar
Addons
BookIt Payments
BookIt Payments makes it easy to get paid online as soon as the appointment was scheduled.